So I want to know, how many lamps do you have in your living room? Our living room recently got a little big switcheroo by my hubby when I was out of town last week. So props to him because I actually LIKE it!
But one thing I hate using is our overhead lights that are in the 2-story ceiling fan. I don't know why, but lamps are just more cozy. We have always had 2 lamps, and one floor lamp in there, but now we have more because of course you know when changes are made, new stuff just magically appears. :)
I posted a pic of our new lamps on Instagram (are we friends there yet?), and then I went to Target and got more! I'm insane I know.
I have no idea what the "rule" is on lamps. I really don't care if there are rules, because I know that extra lighting is always key to making a room feel more homey and intimate. But I'm happy to say we at least have matching lamps now!
So if you remember, this is what our living room looked like before…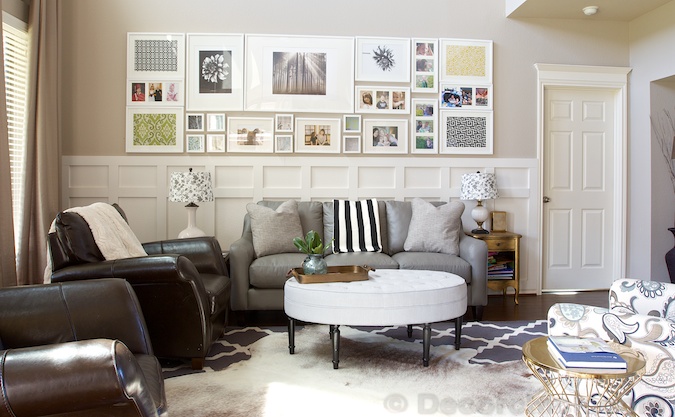 And you'll have to stay tuned (hopefully next week!) to see the new arrangement. It's WAY different. Check out our home tour tab to see more of our home!
But how many lamps….How many do you have?
Have a wonderful 4th of July, and God bless the U.S.A.!
xxoo,
Decorchick!