Hello friends! I am back today with the EASIEST recipe you could ask for. Not a food recipe, but a recipe for Homemade Linen Spray! I'm excited to participate in another fun blogging series Myra from My Blessed Life is hosting, called Detoxing Your Home, and if you are visiting from Courtney's Sweets, welcome, I am so glad you are here!
So are you ready to see the easiest Homemade Linen Spray recipe ever?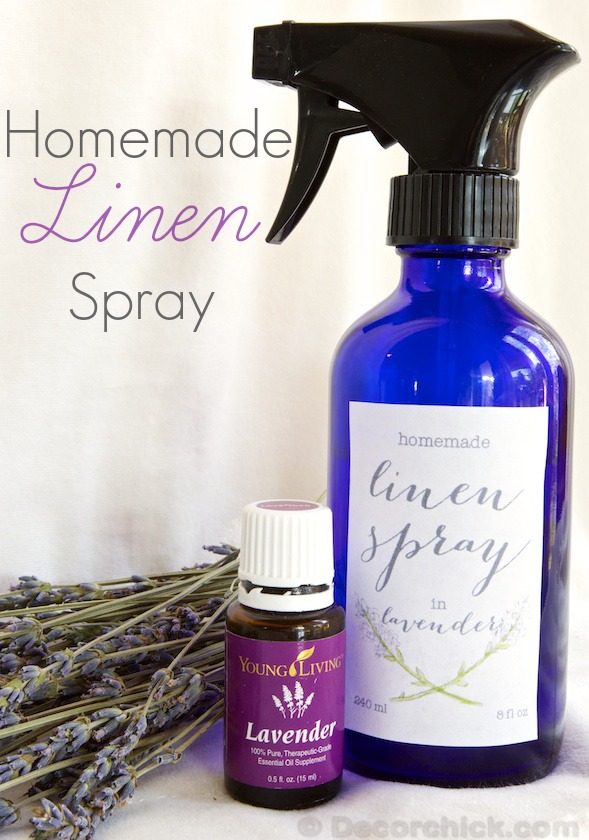 It's really SO simple. All you do is:
Add 6 oz of distilled water to a glass bottle (I used an 8 oz size bottle)
Then add 20 drops of lavender essential oil (or another Young Living oil of choice)
Mix together and shake before each use.
This recipe came from the book The Chemical Free Home, by Melissa Poepping (which you all will receive a FREE copy of when you order the Premium Starter Kit! See how at end of post) and it comes with many different oily recipes, tips and ideas for making your home a non-toxic environment.
You can use different oils for this recipe too, but why wouldn't you do Lavender??! It has so many great benefits and uses and smells incredible.
I use Lavender daily and love diffusing it with lemon. Mmmm mmm!
Just remember if you make the linen spray, the darker oils can stain your linens, so I'd stick with the clear, lighter oils.
P.S.-Aren't those blue glass bottles so pretty? They are from Abundant Health and I love love love them.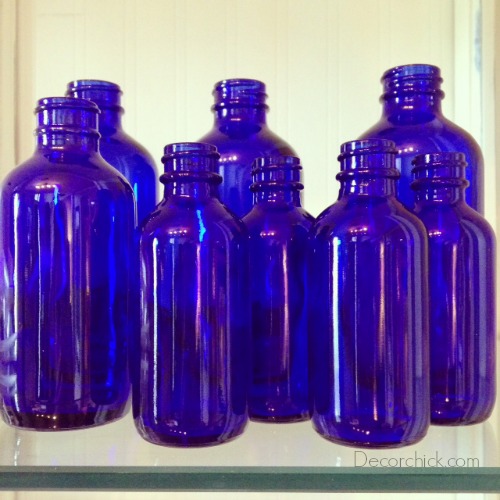 They of course come with the sprayers and spritz caps too. :)
Be sure and check out all 30 of the wonderful Bloggers' posts this week on how to detoxify your home on Myra's post that she will update daily.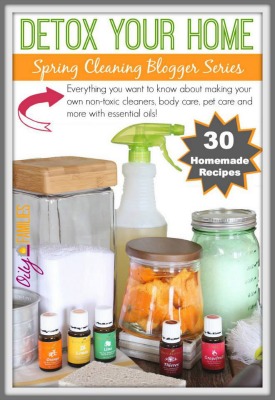 You ready to try making some homemade linen spray yet? I also use it if I am just having a major itch attack and spray it all over and instantly takes it away. I keep one in my purse too. I don't leave home without lavender anymore.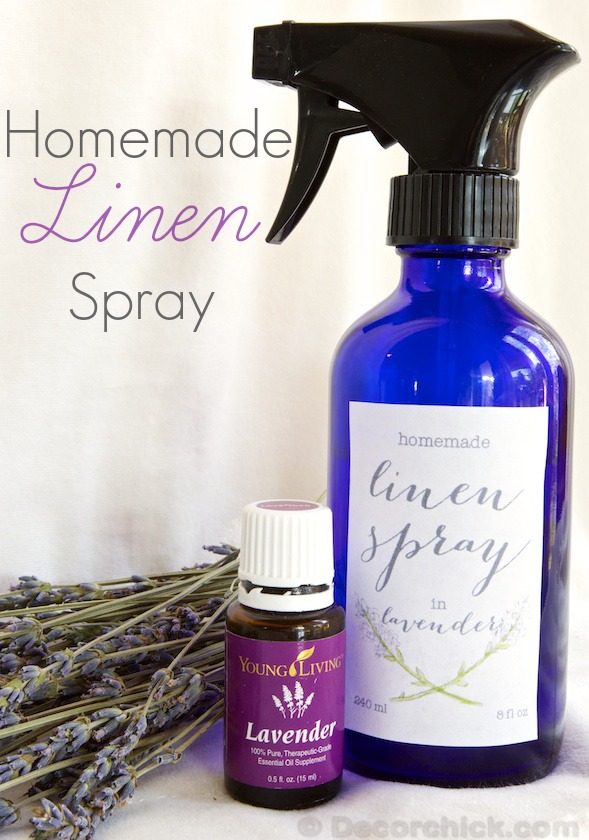 You ready to try these oils out already?! Don't wait! And lavender comes in your premium starter kit too!
Click here to learn more about essential oils and how to order, or contact the person who introduced you to the Detox Your Home series. And I am giving you a FREE copy of The Chemical Free Home book to anyone who signs up with a new wholesale account and orders The Premium Starter Kit! Yay for you! Click here for more details on my sign up page, or here is the direct link to order.
Now you can head on over to The Simple Pen and see what wonderful recipe she has to share today that is all-natural and good for you! Oh, and the cute linen spray label was a free printable from Style Me Pretty.
xxoo,
Decorchick!