This will be the last giveaway of this year, and it's a goodin' from The Home Depot of $200 + some cleaning supplies! Plus, there is also an amazing sweepstakes of $5,000 that you can enter to win also!
So first up, the sweepstakes. Remember that ornament wreath a posted a few weeks ago? Well it's in the running along with 9 other blogger projects to win some fabulous prizes. The blogger that wins based on votes will get a $1,000 Home Depot gift card, then for you all that vote, 5 people will win $500 Home Depot gift cards, and the grand prize winner will receive $5,000 to The Home Depot + Proctor & Gamble cleaning supplies, AND a $500 maid service gift card!!! 
Holy smokes isn't that awesome??!!  So go and vote for my ornament wreath here so you are in the running. :)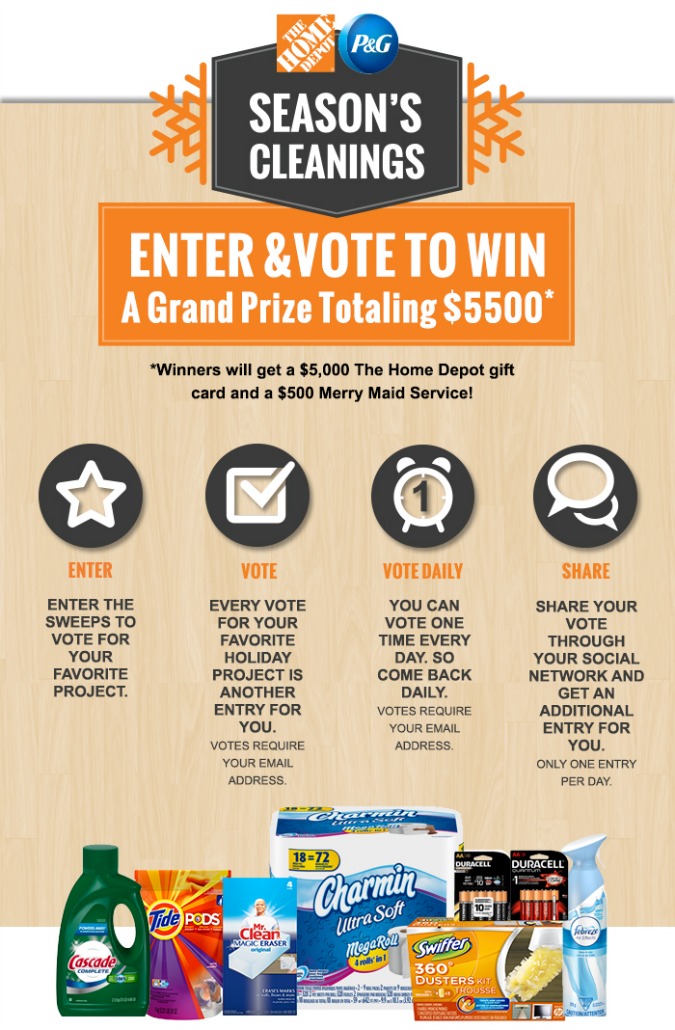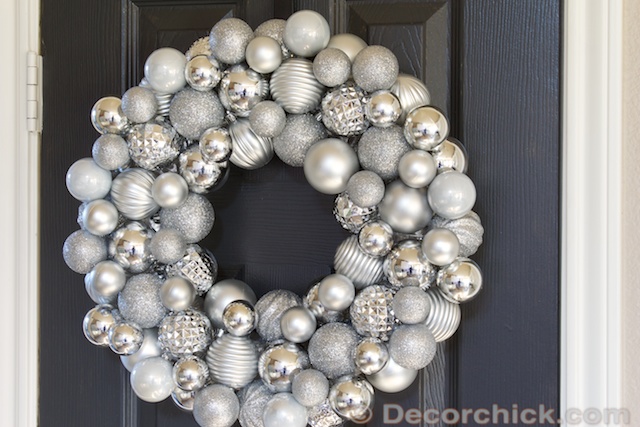 Here is the link again to vote for the ornament wreath. Thank you!
And now for the giveaway…
I'm having a separate giveaway here on my site too for a $200 gift card to The Home Depot, + a P&G prize pack of Bounty paper towels, Swiffer 360 duster, Dawn 24oz, and Febreze Air Effects.
TO ENTER:
Leave a comment on this blog post telling us what you'd like to use the $200 gift card for.
Bonus entry: Share this giveaway on social media (Facebook, Twitter, Google +, Pinterest) including a link back to this post, and then come back and leave a second comment with where you shared.
Easy peasy! Giveaway will run until Saturday, December 28, 2013 and winner will be announced at random. And the sweepstakes will run until December 31st.
Good luck and thank you for your votes!
xxoo,
Decorchick!