It's that time of year again to start shopping for those gifts if you haven't already! And of course I'm all about giving some healthy gifts, so take a look at some of the beautiful new items Young Living has launched for their 2015 holiday catalog! You also don't want to miss my October special this month which I'll show at the end of this post.
Here is a sneak at some of my favorites they put out.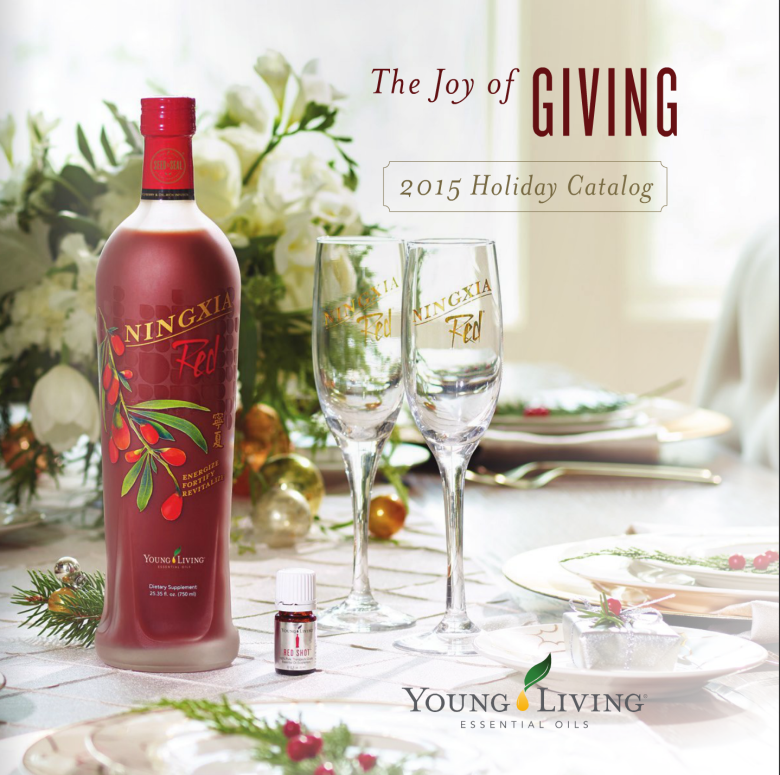 The NingXia red gift set comes with a bottle of NingXia Red, 2 champagne flutes, and a limited edition 5ml bottle of red shot which I love!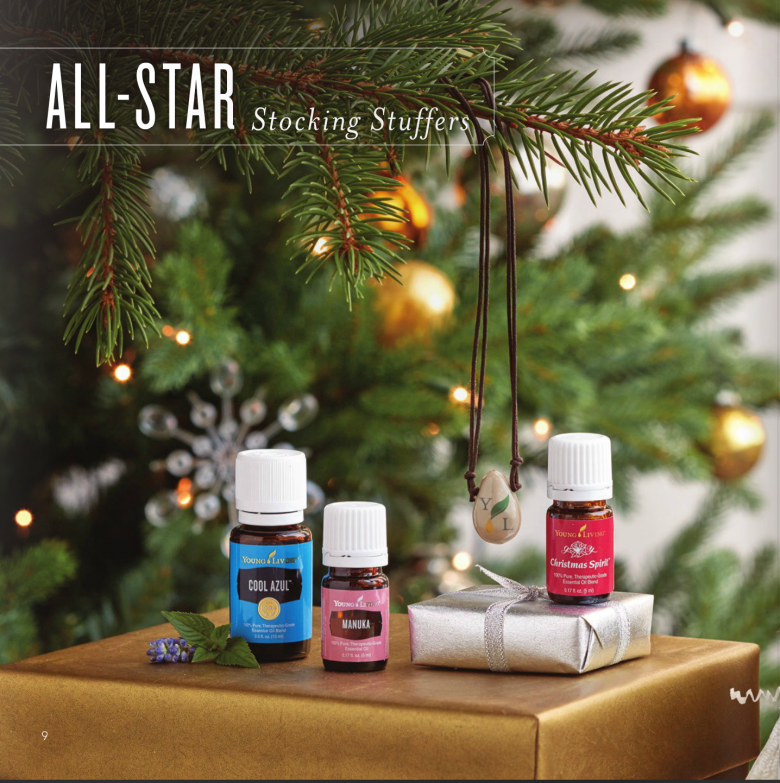 Those are few new oils released, the Cool Azul and Manuka, but that diffuser necklace comes with a bottle of Christmas Spirit essential oil which is AMAZING. Those make perfect gifts. I bought several of them to give as gifts this year!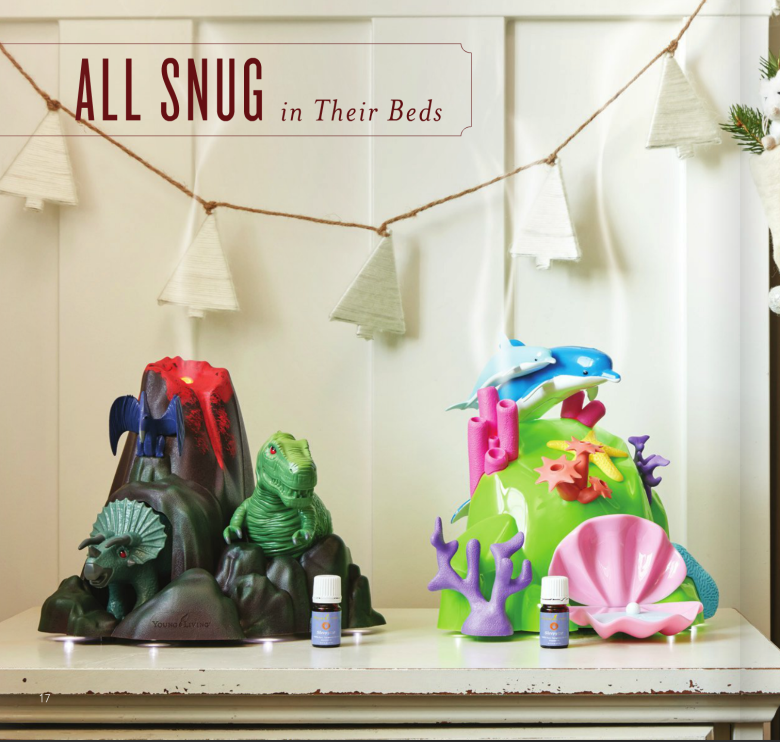 These new kid diffusers are so awesome! I just got in the dolphin one for Emma's room and she loves it! I do too. :) It diffuses for several hours, and then cuts off when it's out of water, but the nightlight part stays on until you shut it off manually. So no kids will be waking up in the middle of the night getting scared because they don't have a light. It's really pretty when it's all lit up. Love it!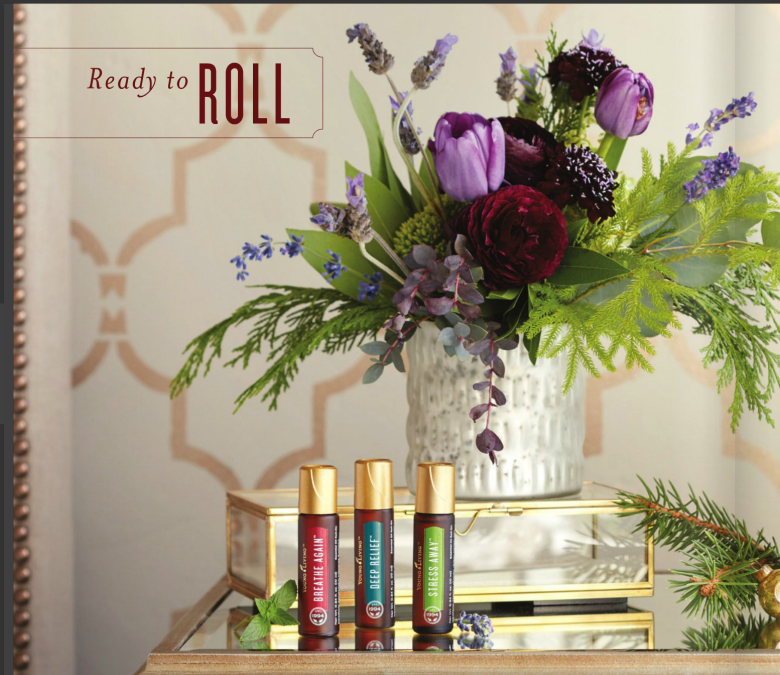 Then they made 3 of their most popular roll-ons in a nice gift set. Breathe Again, Deep Relief, and Stress Away. All are a must!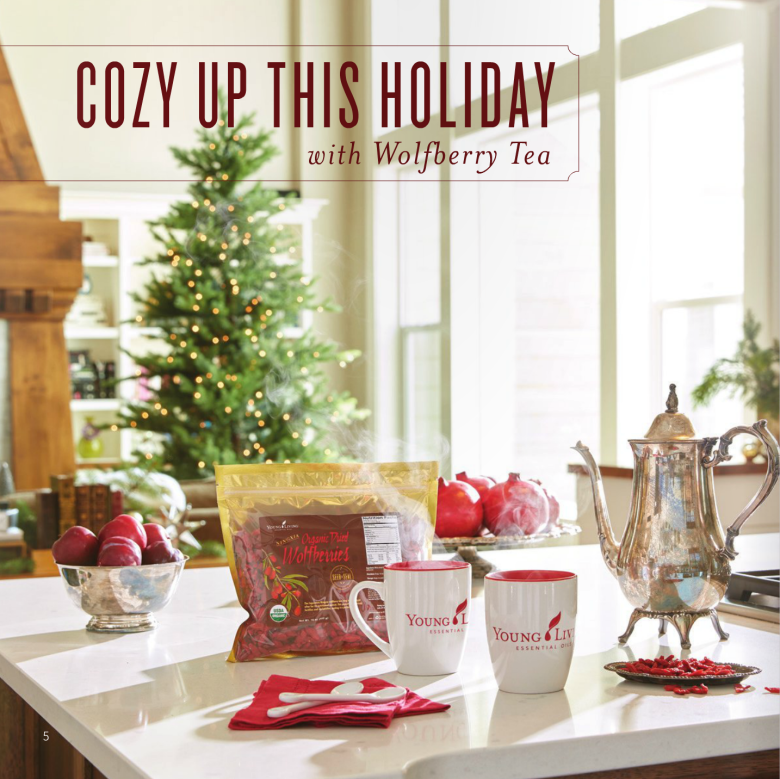 This wolfberry tea set is so pretty too! I received mine and love the 2 mugs, and the berries! You can make a tea with the wolfberries and it's delicious. I love to add them to my Slique tea!
And last but not least…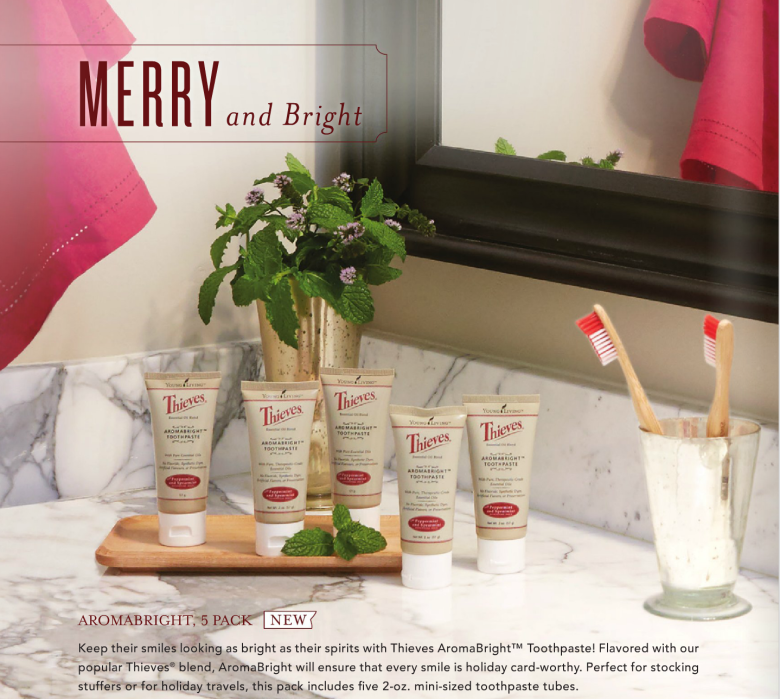 They created a 5-pack of my most favorite toothpaste EVER!! So these are travel-sized friendly and won't get confiscated at the airport, and they make great gifts to get someone to try a natural toothpaste! I seriously can't live without this one. Or the Thieves mouthwash. :)
So those are just a few of my favorites that are now available in Young Living's holiday catalog. There is much more available when you login to your virtual office!
And if you aren't yet a Young Living member and have been riding the fence about whether to join or not, here is my October promotion for all new members when you order a premium starter kit!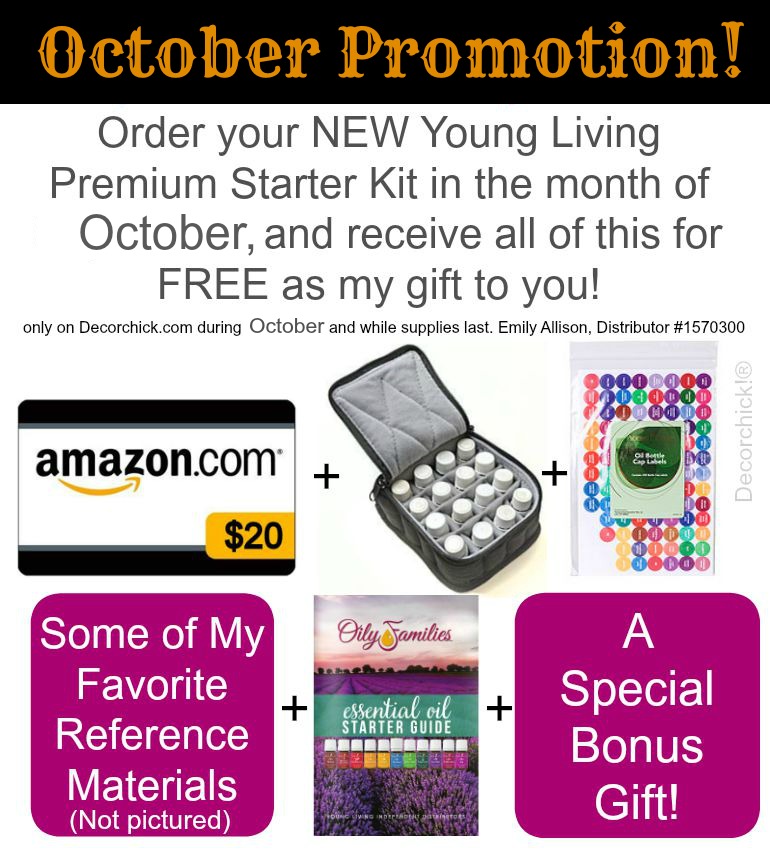 So yes you will receive ALL of the goodies from me personally, and items to help you on this new oily journey. And then, if the budget allows, especially if you are buying gifts for this season, Young Living really has a great promotion this month.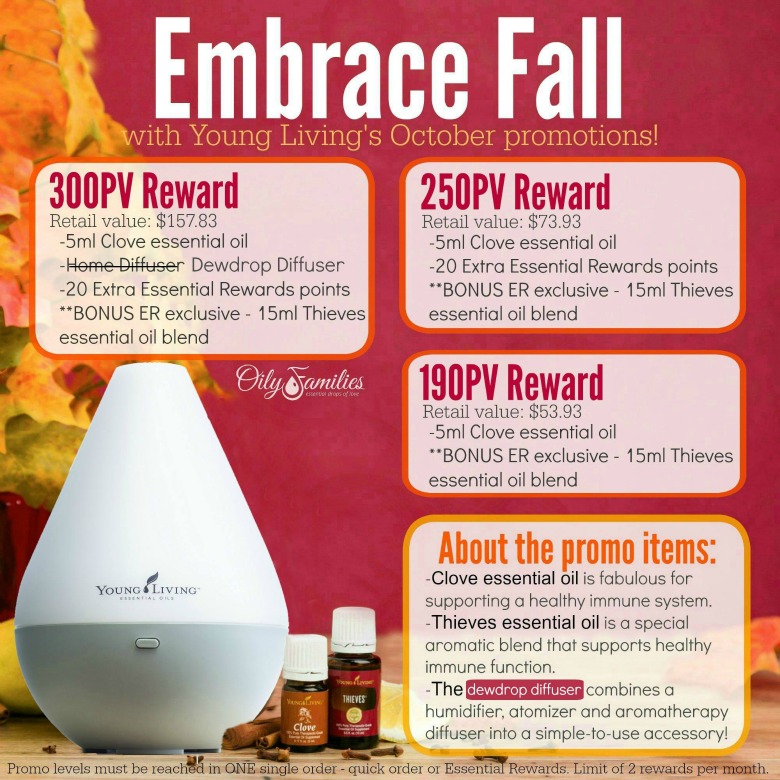 So if you meet the 190, 250, or 300PV tier with your order, you will receive all of those for FREE! And yes, that is a FREE diffuser, and the Dewdrop which is one of my favorites!!
So if you aren't yet a member, you could order your premium starter kit which already comes with a diffuser, then add on some items to your order to reach the qualifying tiered promo, and you could get a SECOND diffuser for free!! Trust me, you will want more than 1 diffuser. I seriously can't keep track of the number of diffusers we have now. :) It's the best promotion I've seen from them yet, and I've been doing this 2 years now almost. Jump on it!!
So if you're ready to take the plunge, you can order your premium starter kit HERE. You can also visit my essential oils page for more info as well. I'd love to help you on this oily journey!
If you have any questions please don't hesitate to ask! I hope you all have a wonderful day and are enjoying this wonderful Fall season!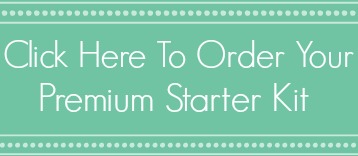 xxoo,
Decorchick!®