Hope you all had a great weekend! I have wood floors on my mind today. And not just any wood floor, but a herringbone pattern wood floor. Our bedroom is in desperate need of floors in there. The carpet is absolutely ridiculous with stains I have no clue where they originated from, and both girls do a pretty good job of not falling off our bed anymore when monkeying around, so I think it's ok to add them now. :) Plus, they shouldn't be monkeying around on our bed!!
Keep in mind, herringbone is NOT the same as chevron. You can read about the difference on Remodelista so you are able to understand the difference.
But these are some of my favorites I found while searching around. Which is a dangerous thing.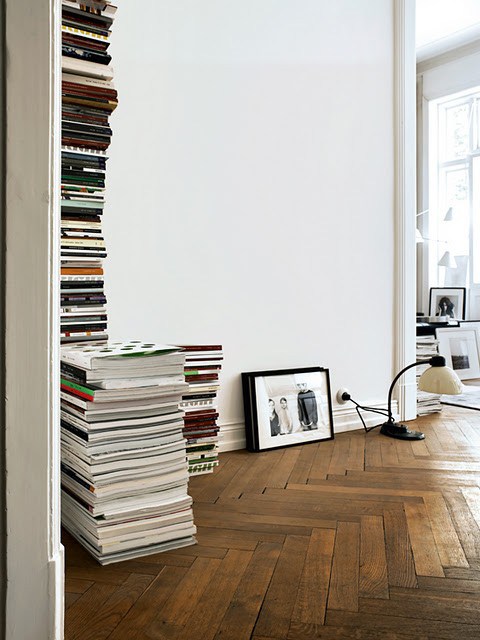 Image Via Red Door dc
I really love the variations of wood stain in this next one.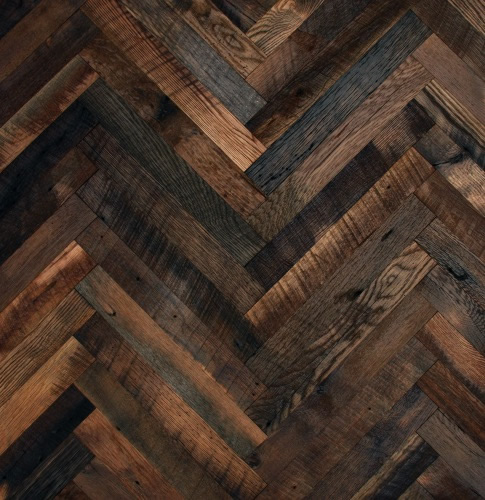 Image Via Red Door dc
Isn't that beautiful? I would just pray all of the dust and crumbs naturally land on the lighter shades.
These are also charming.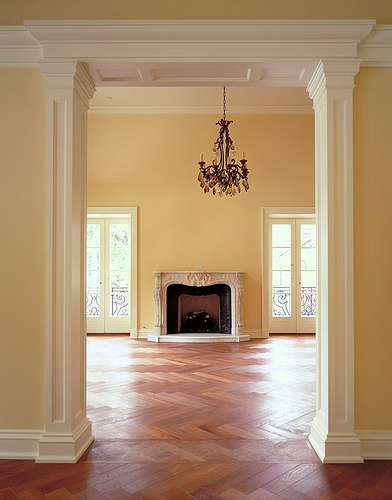 Image Via Panda's House
Ok I'll stop now. Clearly I could spend hours on Houzz searching for anything to put in a herringbone design. Including our backsplash. Oh how I want to do that!
Which of those are your favorite? Do you love the traditional herringbone pattern too? And do any of you know where the stains in our carpet came from?? I am not exaggerating when I tell you it's ridiculous.
xxoo,
Decorchick!®