Hi guys! You know me and a good deal, so I stumbled on another flash sale site recently, HauteLook. Heard of it? Have you heard of a little store called Nordstrom? Well HauteLook is a member of the Nordstrom family, and who in their right mind doesn't love Nordstrom?!
HauteLook offers both private, limited-time sale events and an ongoing catalog of the top fashion and lifestyle brands at prices up to 75% off. Every day at 8AM Pacific, members can shop new events featuring the best names in women's and men's fashion and accessories, beauty, kids' apparel and toys, and home décor—all at amazing savings. Membership is free and everyone is welcome!
I started browsing around and found way too many things I need. Here are a few: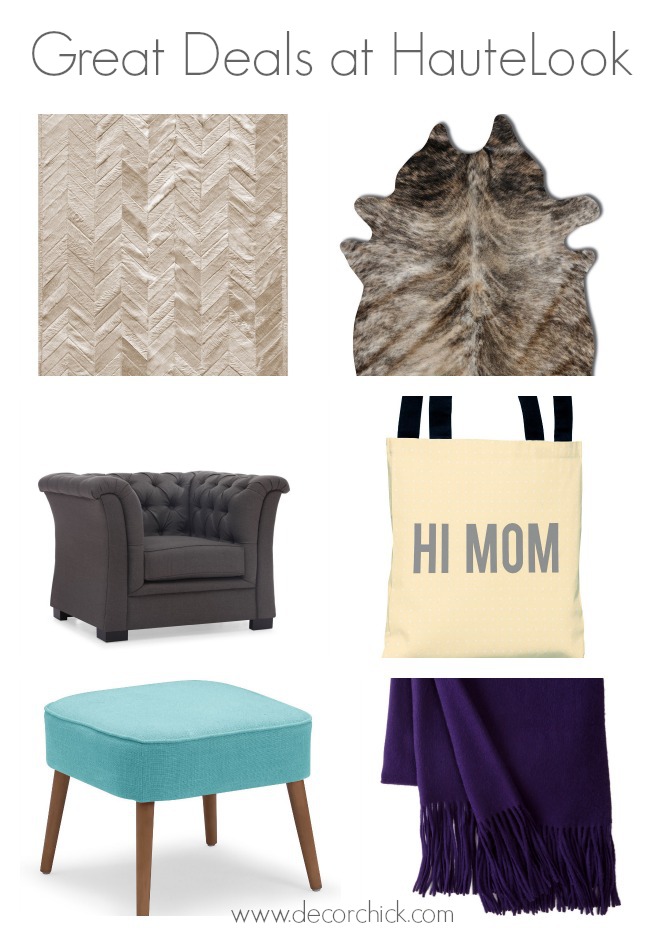 And that's just items in the home decor department…I didn't even show you the fashion and shoes and handbag deals, oh my.
I'll be quiet now and let you join in the fun so you can poke around their site yourself.
To start shopping, you can get started here.
xxoo,
Decorchick!