Hi everyone hope you had a nice weekend! I have been a little gold happy lately. I just can't help myself. It makes me, well…happy. And we've had this little side table in our living room for forever now, and it was pretty beat up. And not my style any longer. So I went gold-happy on it too and made it a very easy DIY gold metallic table!
It's fun and different and I liked it better than before. Here's the before.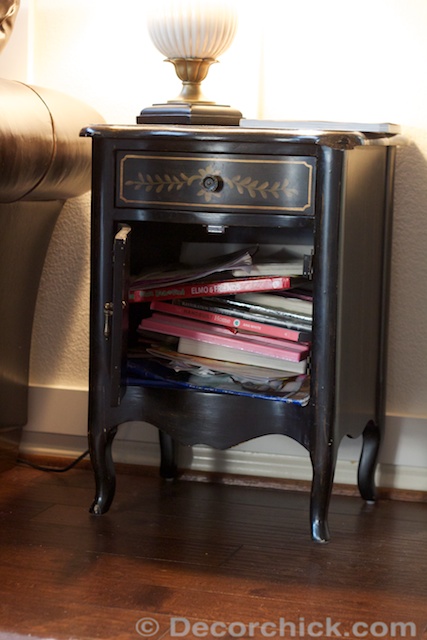 The doors were barely hanging on, and there were plenty of imperfections as it obviously housed some kid books. Plus all of our furniture in the living room is dark brown leather, so the last thing we really needed was a piece of dark furniture.
Finishing up my campaign with Skinny Cow and the WoCave, I wanted to make this little spot where I usually sit a little more grown up, so when I am actually trying to relax for maybe 10 minutes of the day I feel at peace instead of chaos. :) So to do that, here's what I did.
I just removed the doors first, and then went to town. How did I paint it you ask? You might be surprised. I just did a lot of rubbing.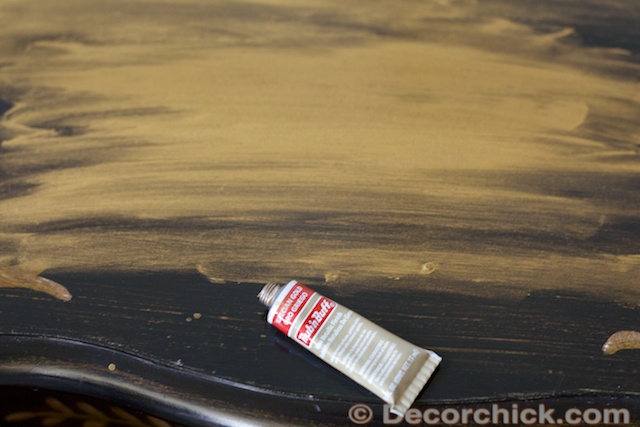 Yep, just used some good ole Rub 'n Buff in the color Grecian Gold (because that's what color I already had). Just like my Rub 'n Buff metallic pumpkins. I've always wondered how rub 'n buff would do on furniture, so I just took a risk and went with it. I wasn't out much if I hated it. Another reason I used it is because I didn't want to take it outside and get it all prepped for paint because I didn't have a helper with the kids and I'm impatient. #aintnobodygottimeforthat
So yes, for this tutorial, all you do is rub it in. And that's it. Can't get any simpler than that.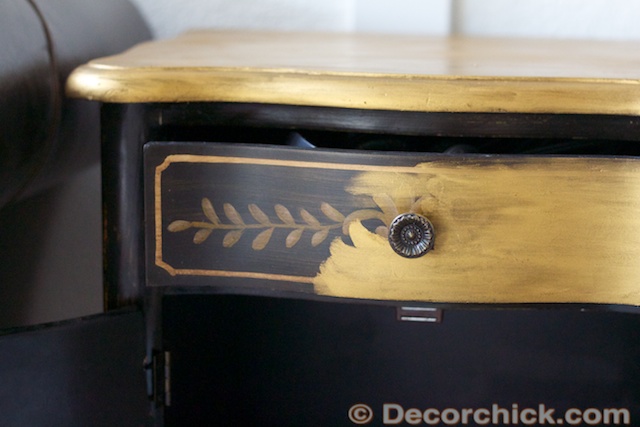 Now this is not for you if you want a perfectly smooth finish and a streak-free paint job. I was ok with it being imperfect, especially since it was very imperfect to begin with.
This seriously only took me about 10 minutes to do. Not kidding. You'll either love this project or hate it and that's ok. Gold isn't for everyone, especially an all gold metallic table. But I like what it brings to our living room. And if I get tired of it, I can put it up in Ellie's pink and gold vintage nursery. It will look perfect in there in fact!
Here are some more pics.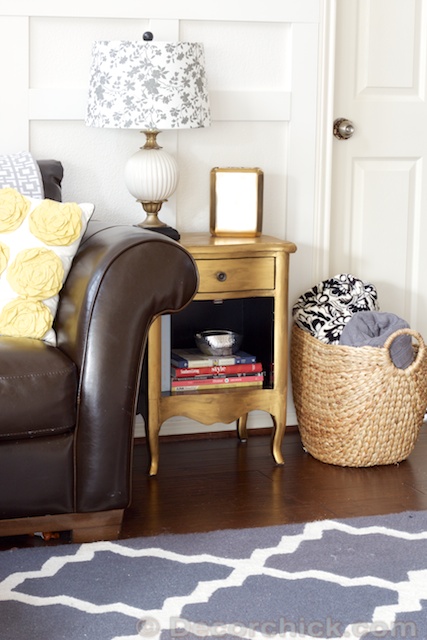 Here's a close-up of the more grown up books I put in there. :)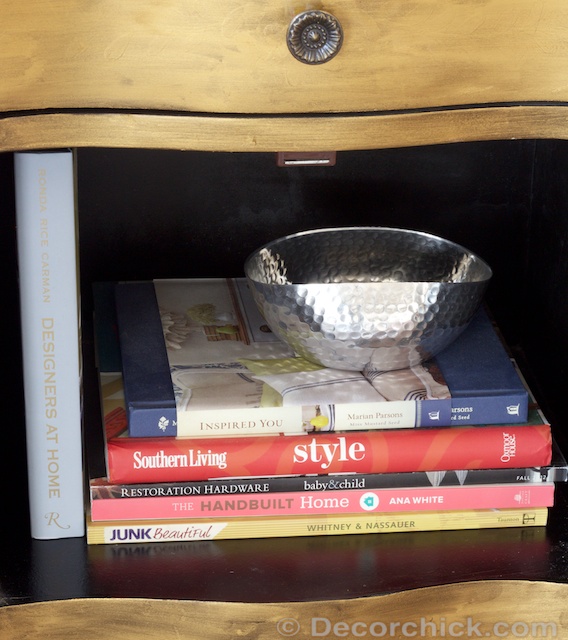 I love my little WoCave nook on this side of the living room. This is the end I always like to sit on and cozy up with the blankets.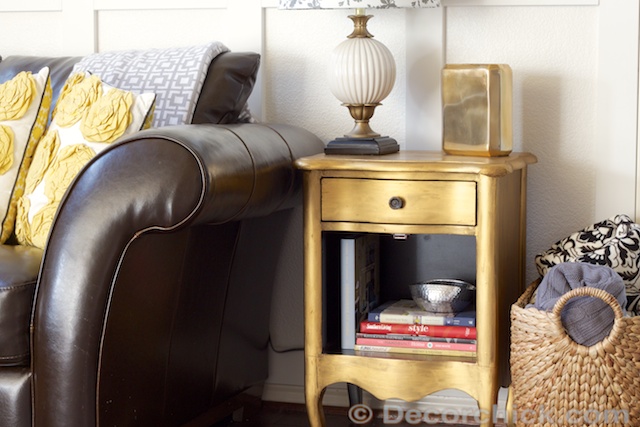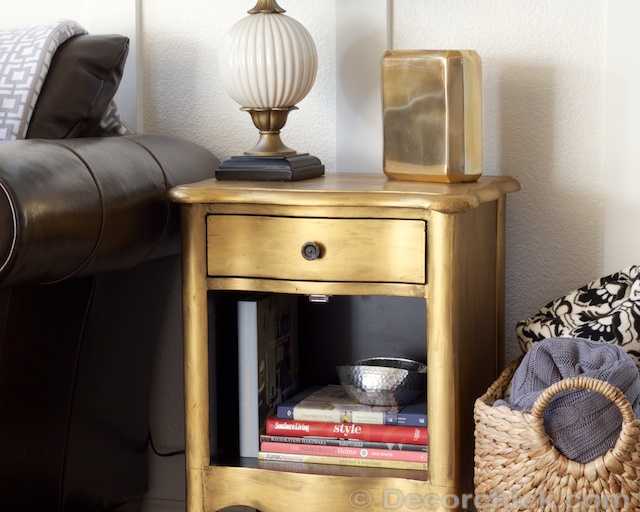 And 1 more. :)
Whatcha think?  It's a glammed-up WoCave for me and makes me happy, even though it probably won't stay this tidy very long. At least I have the blog photos to turn to when I need to be reminded. :)
You diggin' the golden brass color, or is brass whack?  There is still enough Rub 'n Buff in my little tube to probably do 10 more tables. That stuff lasts forever!
xxoo,
Decorchick!



*Thanks to Skinny Cow for sponsoring this post *