*This giveaway is now closed*
Hi friends!  I'm gonna start off your week with a little (really a huge) giveaway from Modern Bird Studios!  When Megan offered me a custom piece of art I was beyond ecstatic.  Megan and her husband Gregg are two of the funniest people I have met over the internet, and such a joy to work with.  And their work is insanely awesome.
I'm sure you have already heard of Modern Bird but let me tell you a little bit about what they do with your photographs. "Each work is a one-of-a-kind, original studio piece created with a combination of digital, hand, and painting processes on an Oak composite, or, for the extreme modern enthusiasts, on acrylic mounted to Oak." So in other words, they make whatever photo you give them look amazing on wood!!  There are many paint color combinations to choose from as well.
Here is the picture they did for us.  We decided on a wedding photo in black and white since we don't have any wedding ones blown up.  And you all know I am VERY indecisive, but Megan was very patient with me while I chose the perfect picture. :)
Ummm how cool is that???
Then I put it on this ledge for now, but I'm still redoing some things around here.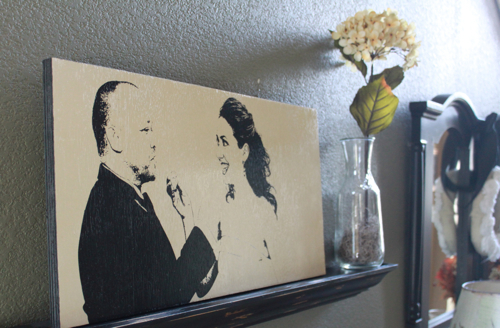 Gosh I just love it!!  I have never seen anything like this in my life and really just think it's the coolest thing ever!!!
Here are a few other pieces that Modern Bird have done which I love.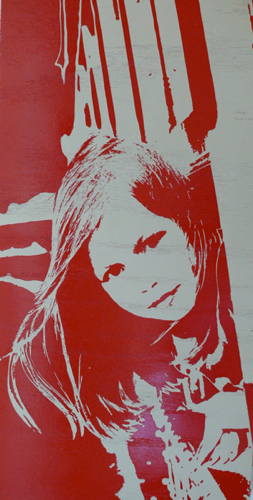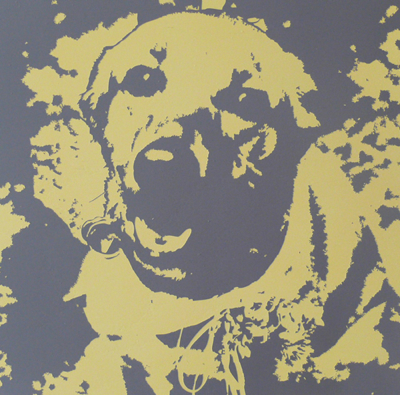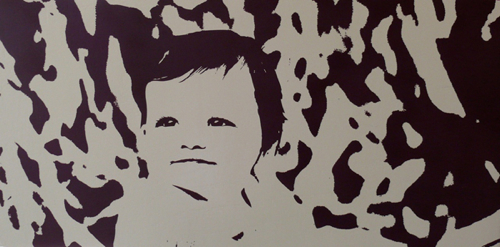 Whoever's baby that is, I'm in love.
Do you have a precious photo that you would like to have made into special art?  Have you been somewhere special and captured it on camera?  Modern Bird can turn any memory into something very special for you with their awesome creations.
So would you like the chance to win your own Modern Bird custom piece of art?  I know you do so here's the details.
Modern Bird is generously giving one of you lucky readers a $250 gift certificate!  How amazing is that?!  A $250 value!! Seriously.
To enter to win, you can do the following:
1. Leave a comment and tell me how excited you are about this giveaway!
2. Follow Modern Bird on Twitter, and come back here and leave a separate comment that you are.
3. Become a "Liker" of Modern Bird on Facebook, and come back here and leave a separate comment that you did.
4. Become a follower of my blog, if you'd like a 4th chance to win.
Be sure and leave separate comments for each thing that you do, ok? :)
I will run this giveaway until Saturday, October 2, and will announce the winner then using Random.org.
And if you can't wait for me to announce the winner, Modern Bird is offering a 15% discount from now until October 9, 2010 if you use the code DECORCHICK at checkout.  Sweeeeet!!  Don't forget Christmas is right around the corner! :)
*No previous winners are eligible to win. US residents only*
Good luck everyone!
*This giveaway is now closed*
xxoo,
Decorchick!