I think I'm the last blogger on earth to have a fiddle fig tree. If you read blogs, you probably know what those are. And if you don't read many blogs, you may not know what they are like I didn't until they started popping up everywhere.
I love this one from Manhattan Nest.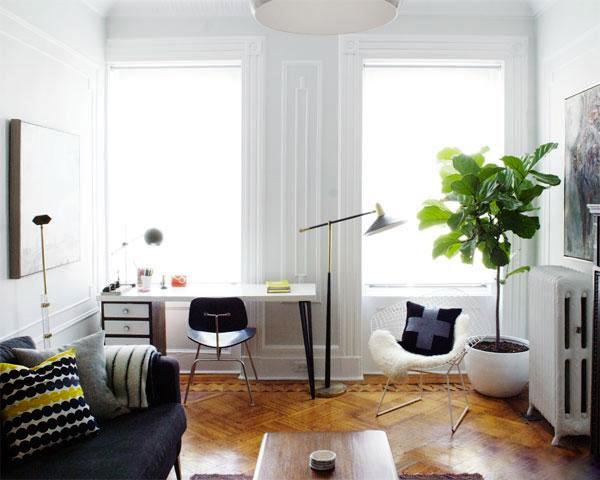 They say every home needs some live plants and greenery inside. And guess what? We don't have ANY in ours. Shameful.
While I love the looks of them, I've read horror stories on how hard they are to keep alive. And well, I don't need that stress in my life.
But they are oh so pretty.
Have you joined the fiddle fig trend yet? Isn't that such an odd name? I can't help but think of "fiddle-sticks" as my Dad always says.
If you have any other suggestions for a good houseplant, that is little maintenance, do tell! Because I think it's time for a little live greenery up in here.
Oh p.s.-don't forget there are just 2 more days left for my September special promotion when you take the oily plunge and order your Young Living premium starter kit! You will receive $75 worth in freebies from me…it's a good one. Visit this page for more info. 
I wonder if a little Frankincense oil would help keep a fiddle fig alive?
xxoo,
Decorchick!®