So, I finally got a REAL houseplant. My first one ever. What kind of blogger am I to just now have a live plant in my house??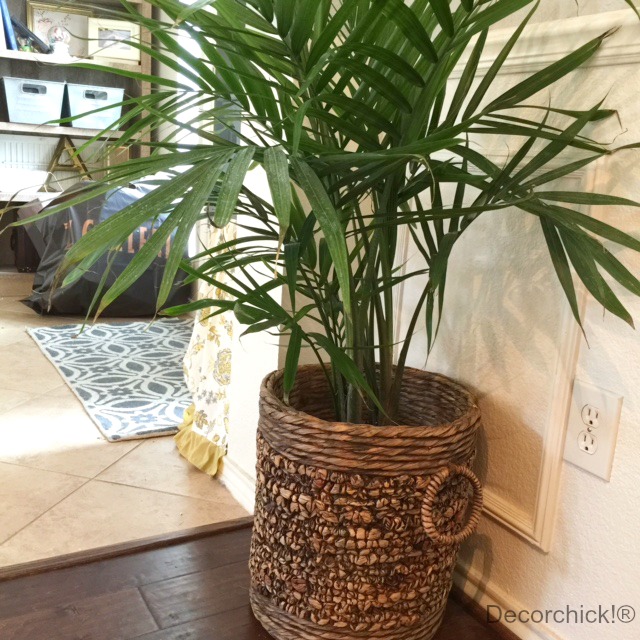 Just don't ask me what kind it is ok?
I picked up the basket though from Homegoods and I love it!
And I think I might be addicted to real plants now in the house. It really livens up the area! Now to just set a reminder to water it once a week. :)
And yes, if you look closely you'll see there is still a snowglobe on that bookshelf in the background. It's a merry April around here!
Have a great weekend friends!
xxoo,
Decorchick!®