Hey everyone! I've been busy this week getting ready to head out to Atlanta, but this is a post I've been meaning to write for a few months now. Remember when I finally shed all of my baby weight (all 75 pounds of it!), several of you would ask me what I ate etc, and I posted a few of my food diaries in those posts too so you could see what I ate on a day to day basis.  Now that it's past me and the weight is off, I've still managed to keep it all off, and have even lost about 7-10 lbs more since that post. Woohoo!  But since this isn't a perfect world and there are going to be times when you are out and about and you need to grab a bite to eat, or if you just want to go to a nice dinner with your family or something, I wanted to tell you what my 7 favorite places to eat out are for healthy eating, and are places where you have the option to eat well and have it taste good! Even better.
These are in no particular order, and none of these places have any idea who I am. They are just places that I like, and are usually my first picks when we eat out somewhere. Unless the hubby is wining and dining me, then it's something different. ;)
1. Cheesecake Factory.

You do have to have willpower to go in here and be okay with not having dessert, but they have an excellent "SkinnyLicious" menu that I love and there are tons of choices. My favorite dish off that menu is the Tuscan Chicken.
2. Cracker Barrel.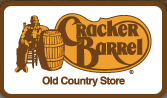 They have a low-carb menu which I like, and I also like to order breakfast there too but I just leave out most of the bread and biscuits and such. Or I'll order a veggie plate and get the most healthy veggies they have like the greens, cucumber salad, and usually pinto beans.
3. Chick-fil-a.

Not exactly a restaurant, but definitely a better choice for fast food purposes. I always order a #7 (grilled chicken sandwich) with a fruit cup/no fries, and also a side of grilled chicken nuggets to get extra protein. Did you know they have grilled nuggets? They are delicious!
4. Longhorn Steakhouse.

We went here a few weeks ago for the first time, and while the service wasn't the best, I did like their under500 menu and was glad it's an option. I ordered grilled chicken and fresh steamed veggies and a salad. Just be careful when you order veggies from restaurants that they don't slather them in oils and butters. I want them only steamed if possible.
5. Pappasito's Cantina, (Or any mexican restaurant).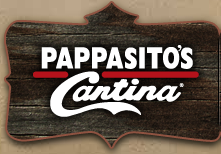 Mexican food is my favorite so we usually eat it for our first choice. Ever since I was losing the weight, if I had to eat out, I chose mexican so I could order fajitas and grilled vegetables. I still love to do that and that's what I always order to this date. I usually choose the chicken fajitas, with vegetables and corn tortillas instead of flour. And I typically only eat just 1 corn tortilla, not several or anything. I do allow myself to indulge in chips and salsa now too, but only because I know I have myself under control. When I was still trying to lose the weight I did not partake in the chip eating. And it hurt. Ha!  But since we are in Texas we do love Pappasito's and also Gringos. Then there's a few hole in the walls we like too but there's no point in mentioning those. :)
6. Panera Bread.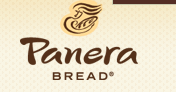 There are many things you can get here that are good, just stay away from the bread and pastries. ;) They have good salads (just choose your dressing wisely). I usually do a little oil and mostly balsamic vinegar on any salad I do.
7. Ruggles Green.
I know this restaurant is mostly a Houston thing (I tried to pick places that most of you have too) but they are too good not to mention. All of their foods are made with organic ingredients and are usually from fresh local farms. Even their desserts are made with natural sweeteners such as local honey, agave nectar, and organic pure cane sugar. You really can't go wrong here.
So that's it for my top 7 places to eat out healthy! I didn't mention any seafood or fish places, but those are always great options too if you're a seafood lover. Sushi is always good too, if you like it. I was craving it the other day and so we went. Yes it has rice, but a small portion is fine.
I always try to make half of my plate full of vegetables, and the other 2 spots my meat and maybe a starch. But my body just does better (and feels better) when I don't eat starchy foods so I typically just stay away from them. Yes it was hard at first, but I honestly have no desire to eat them any longer. I'll eat a plain sweet potato or something, but nothing crazy like a loaded baked potato. :)
Okay so where are your favorite places to eat out while still keeping it healthy? I'd love to hear some other suggestions!

xxoo,
Decorchick!
Let's Connect!