Anyone else besides me dreaming of a new farmhouse sink?  I don't know when the day will come that I will actually get one because we would like to get new countertops as well, but hey, it's fun to dream right?  And I can't help but think how easy it would be to bathe a baby in one.  I know, I'm weird. And about to have a baby so there ya go. :)
Here are a few of my favorite ones that I found while searching.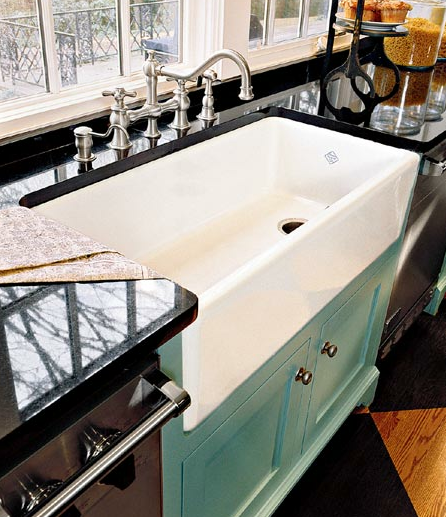 Via Southern Living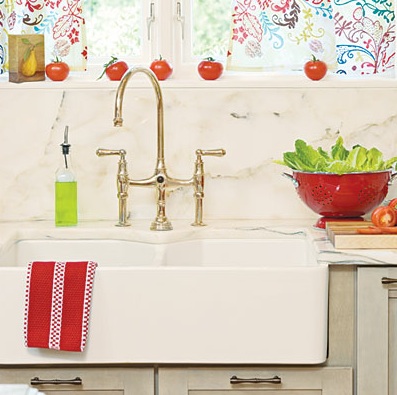 Via Southern Living
Via Sinkholes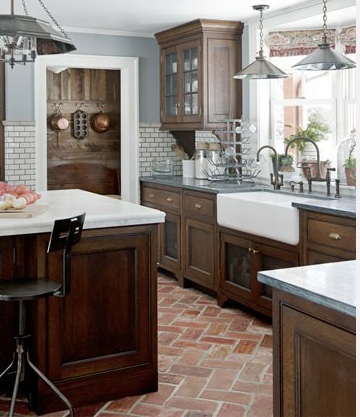 Source unknown (if you know please let me know so I can give proper credit)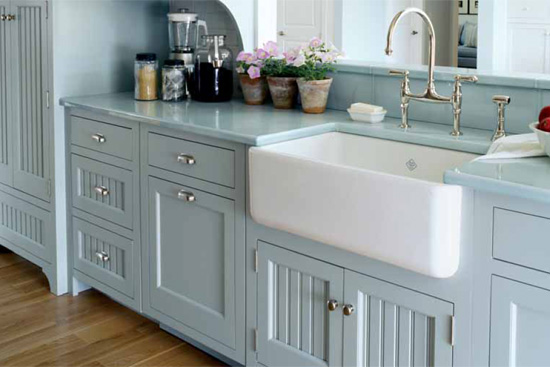 Via Quality Bath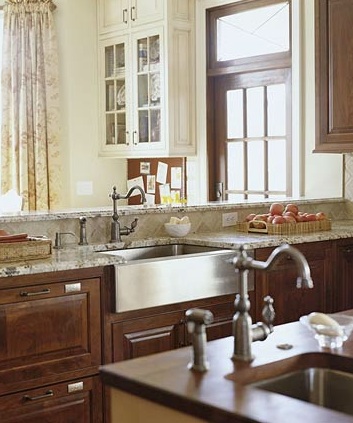 Ahhhh I love the looks of them so much.  Which one is your favorite?  The classic white, the copper, or the stainless? I honestly don't know which one I'd choose.  I love that you don't have to have a cottage style home to have a farmhouse sink.  Some of them can look really modern if you want them to, and others just very classic.  Love!  Or do you have a farmhouse sink already? I'm totally envious if you do. :)
xxoo,
Decorchick!