I've been quiet on here because we've been roadtrippin! And my only regret on this trip is that we haven't done this sooner. We took our first family road trip to the beach, down to Gulf Shores, Alabama. I can't believe I've never been to the Alabama gulf coast! It was just SO gorgeous. And NOTHING like Galveston, which is our nearest beach. I actually don't think I'll ever go to Galveston again after visiting Gulf Shores?
Of course I was a little nervous driving that far with 2 kids, since the furthest we've driven with them is to Dallas which is only about 4 hours away. But it was time to break everyone in. :) And they did AWESOME. It took us about 10 hours to get there, but you can do it in 8 if you don't have many stops like we did. And I should mention I drove the whole way (by choice) because I'm such a paranoid rider and one of those people who push an imaginary brake on the passenger side. Yep that's me!
We stayed at a condo in the Ft. Morgan area, that I rented online and was super affordable and it was SO nice!! I've never stayed in a condo before and it was awesome! I love the extra space and full kitchen and it's just like being at home. Except you have an awesome beach in front of you. I'd definitely stay in this same unit again and we plan to!
That beach though…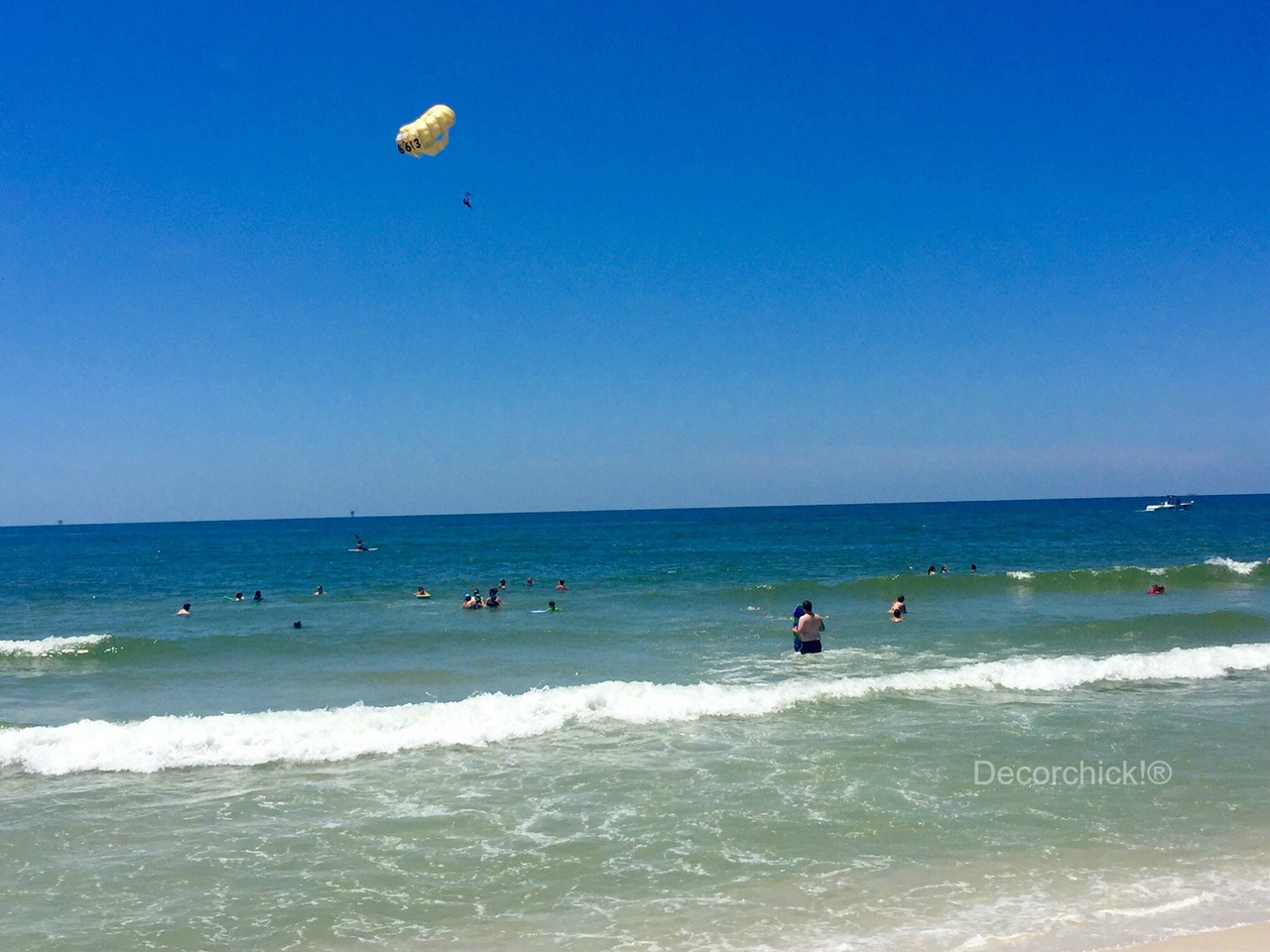 The water is SO clear and pretty too. I couldn't believe it really.
The sand is just awesome and is that white sugary sand everyone talks about.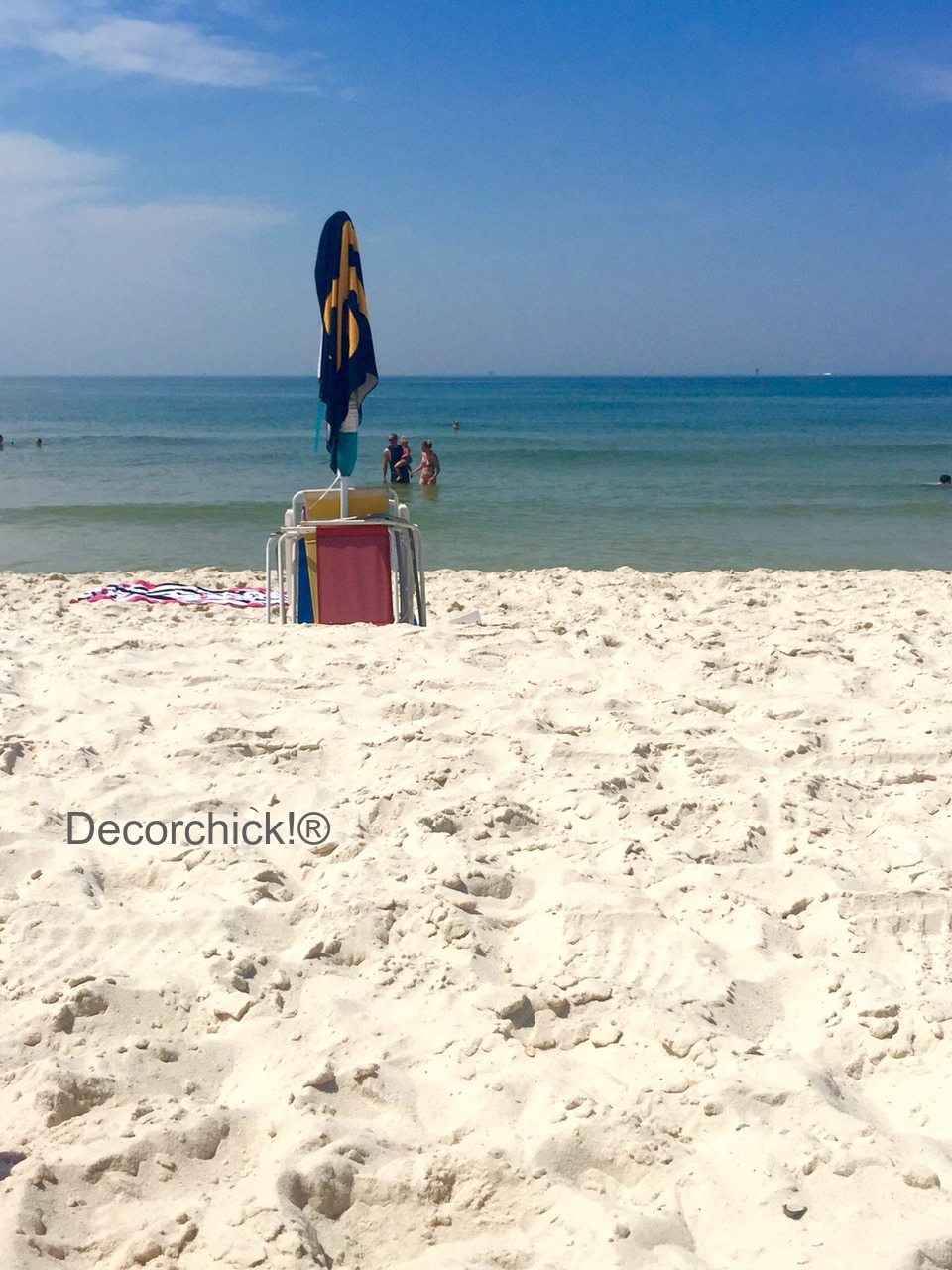 The girls obviously had the best time ever.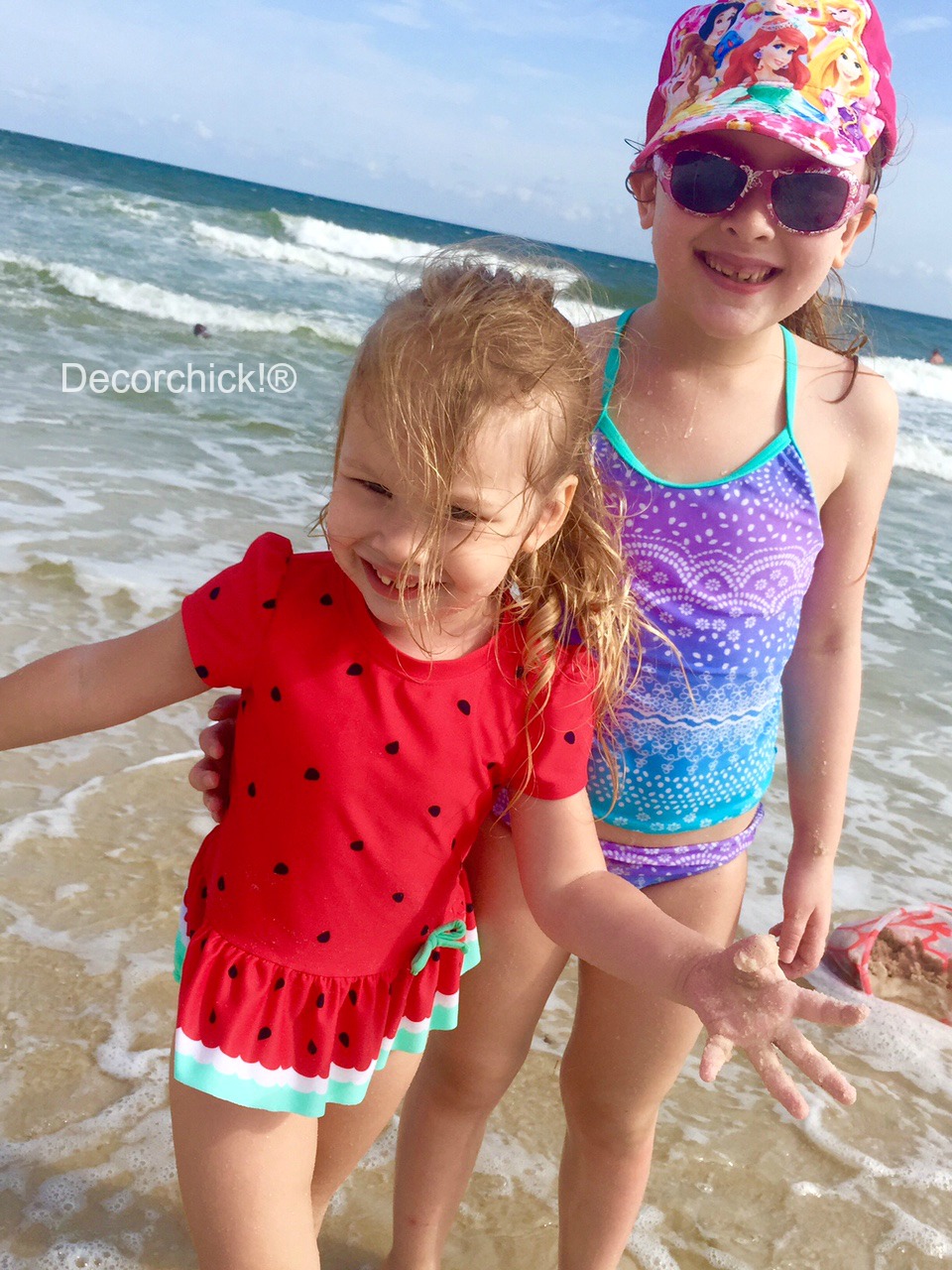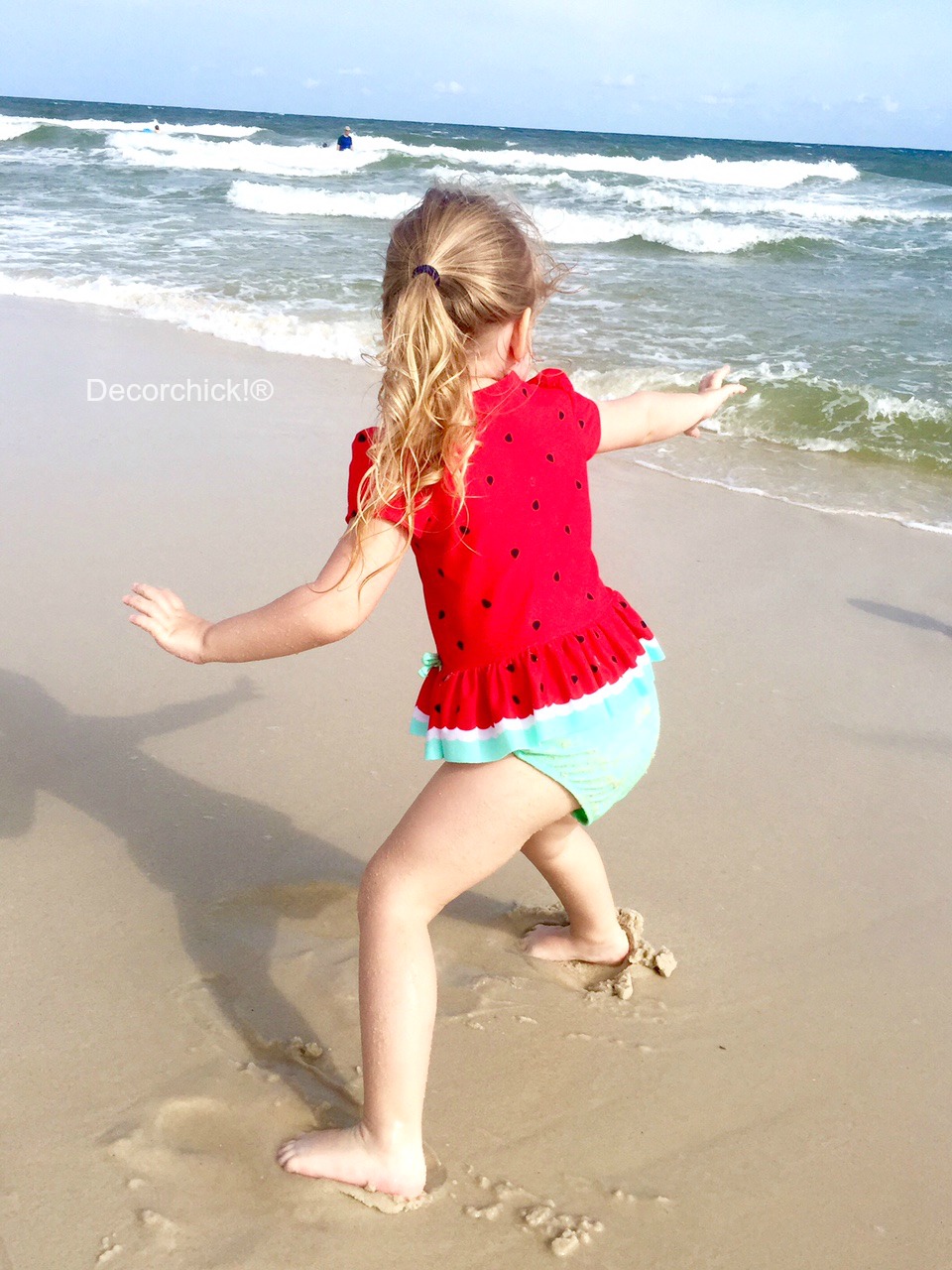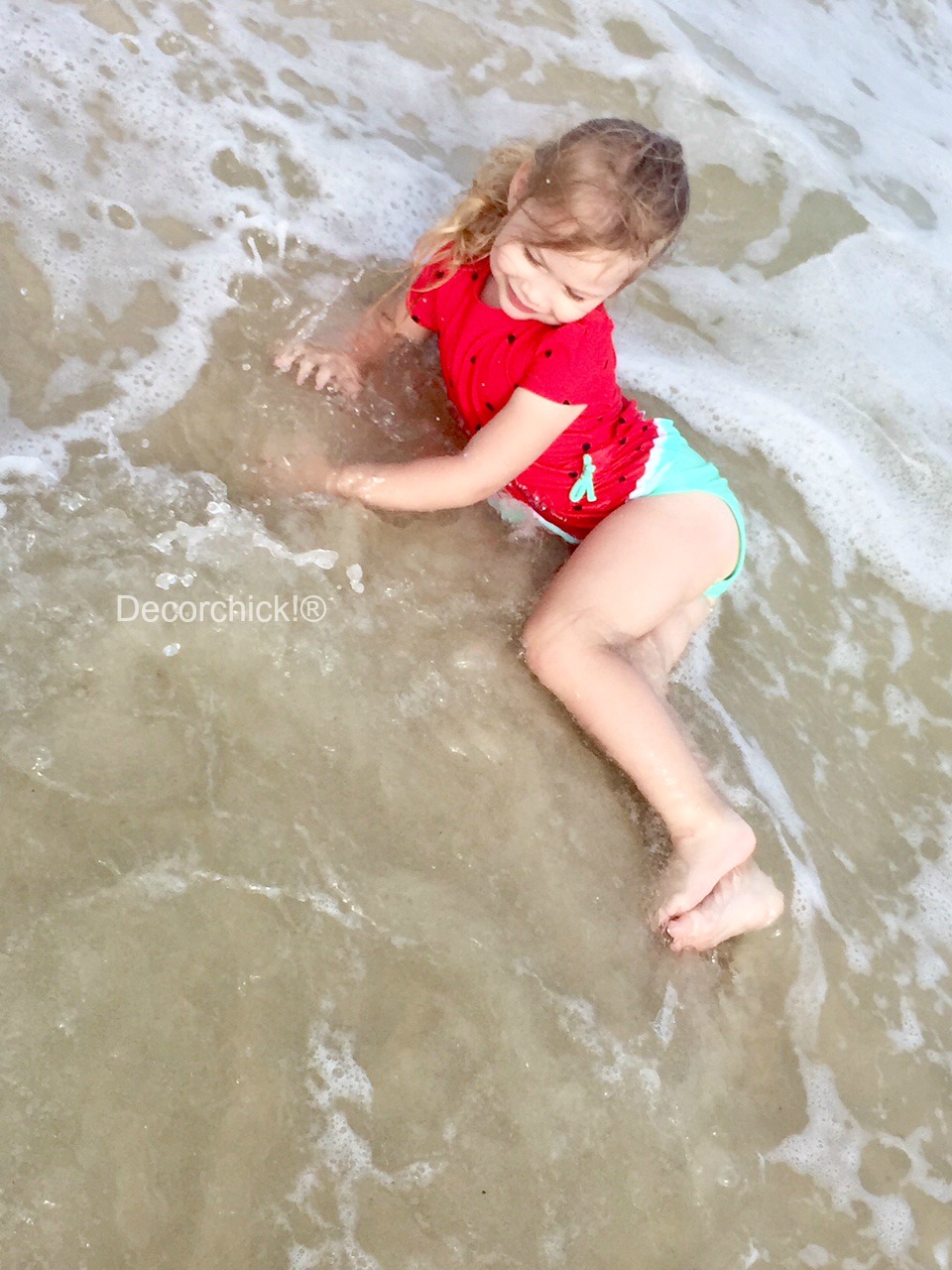 And then this picture has to definitely be one of my favorites.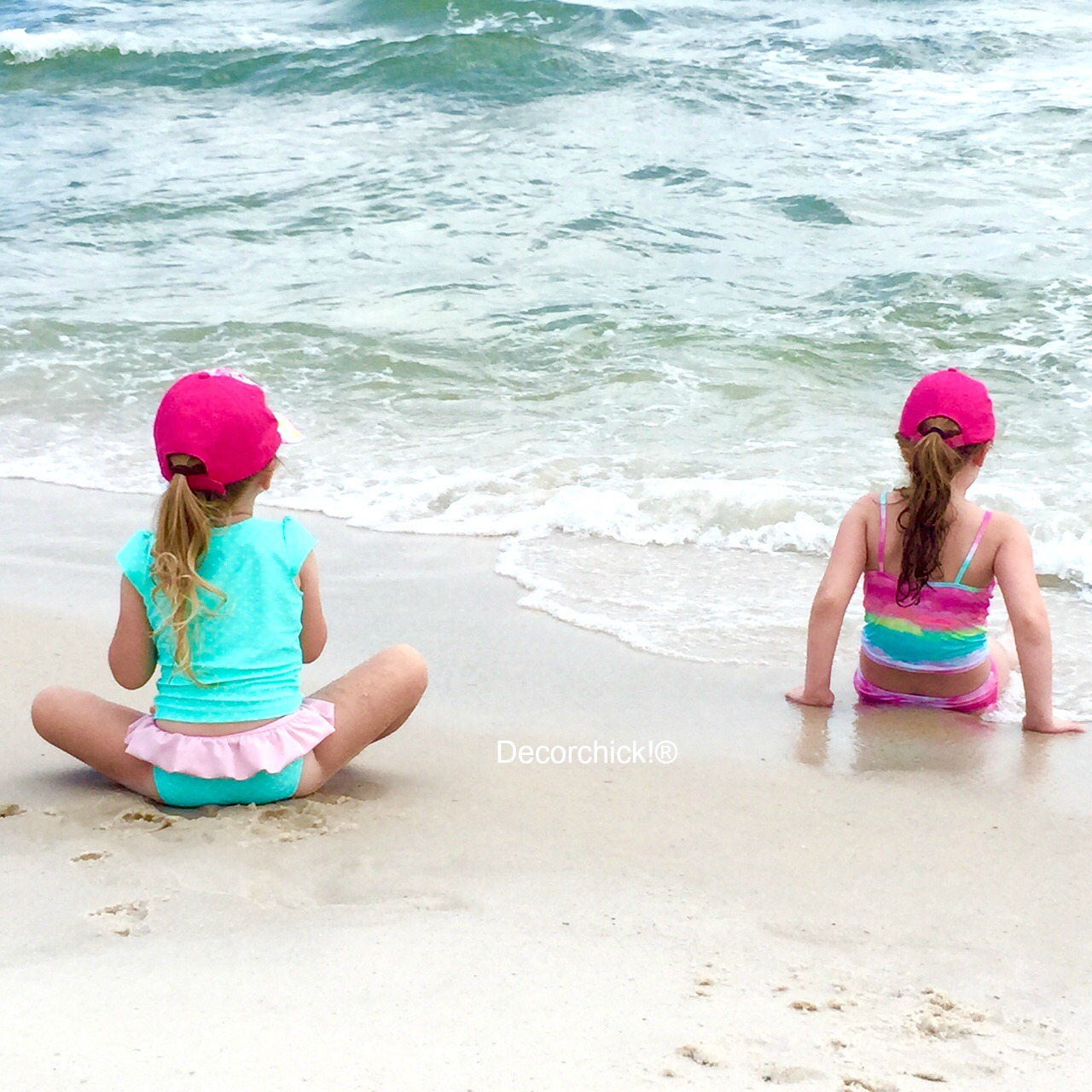 I just think it's so sweet!
Then this guy came up from out of nowhere and built this cool sandcastle. I watched him make it and he just let the sand squeeze through his hands. Maybe he's the sandcastle whisperer?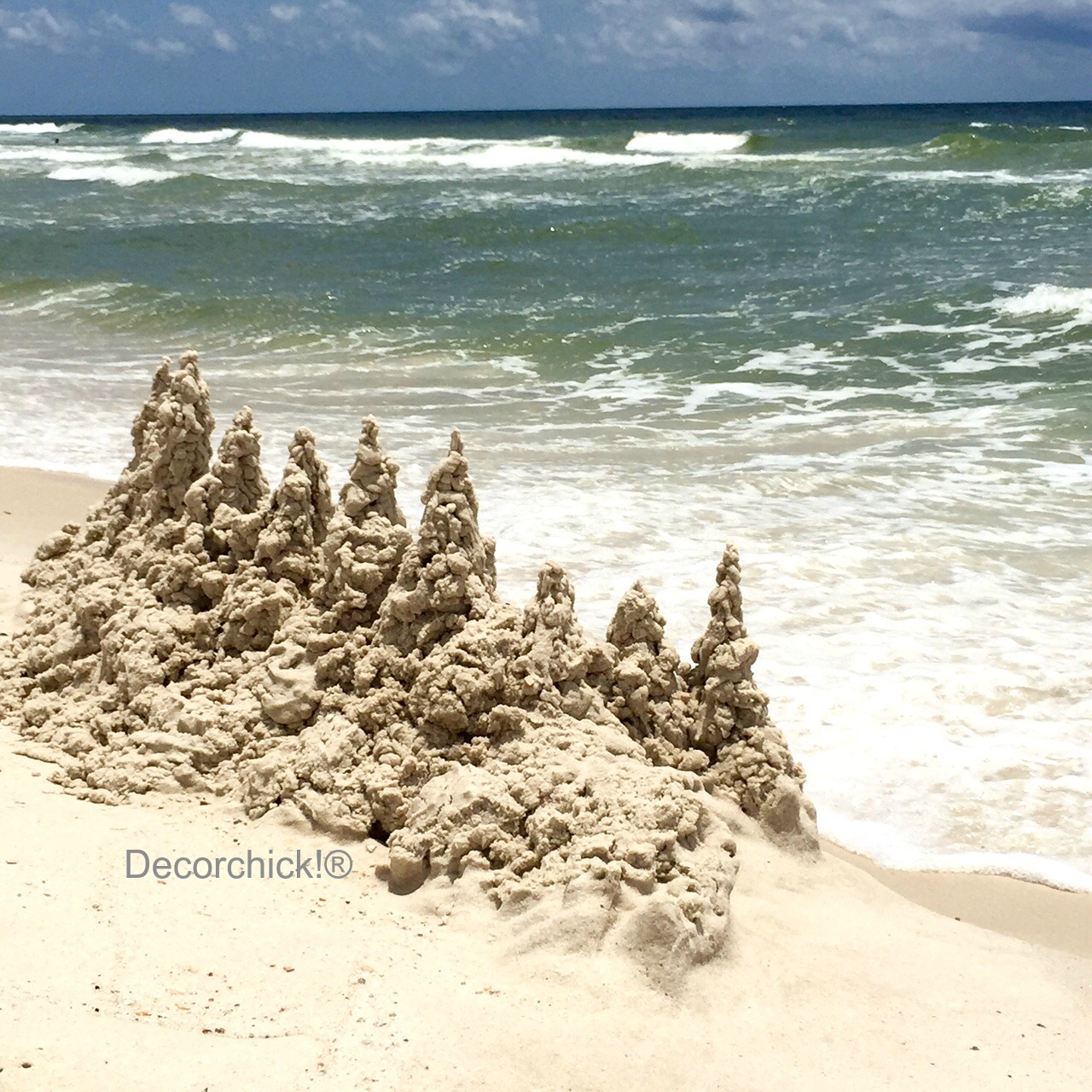 We got some family sunset pics and took a stroll on the beach at sunset too, and it was just so wonderful.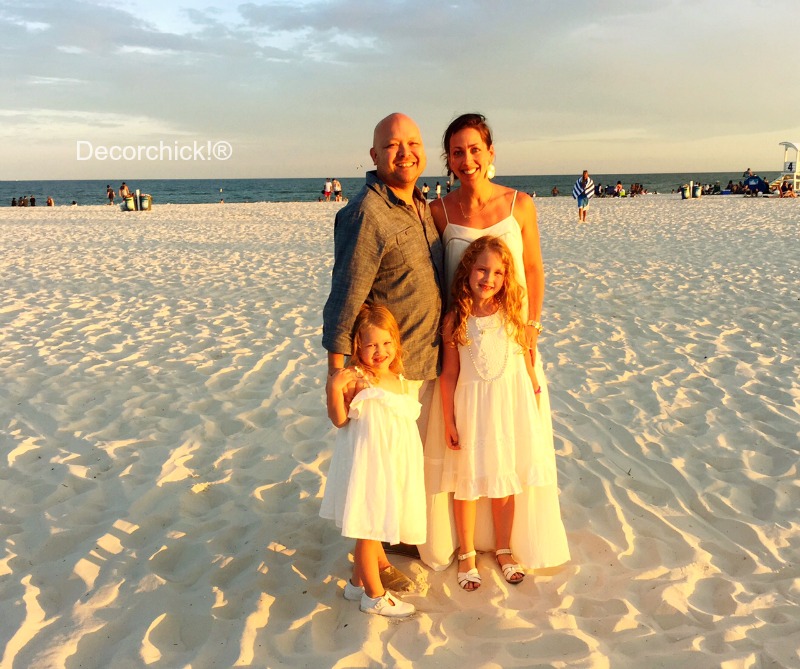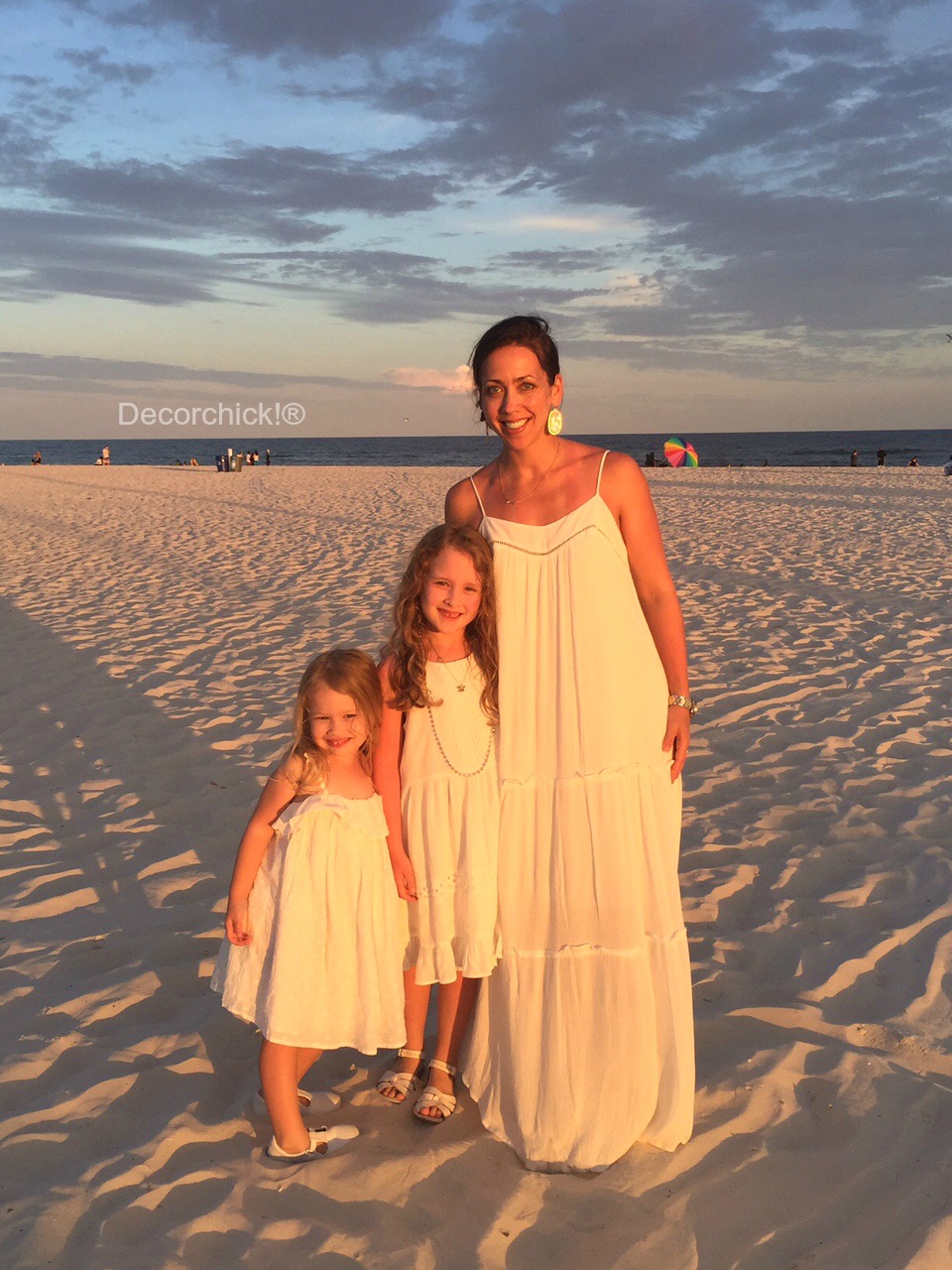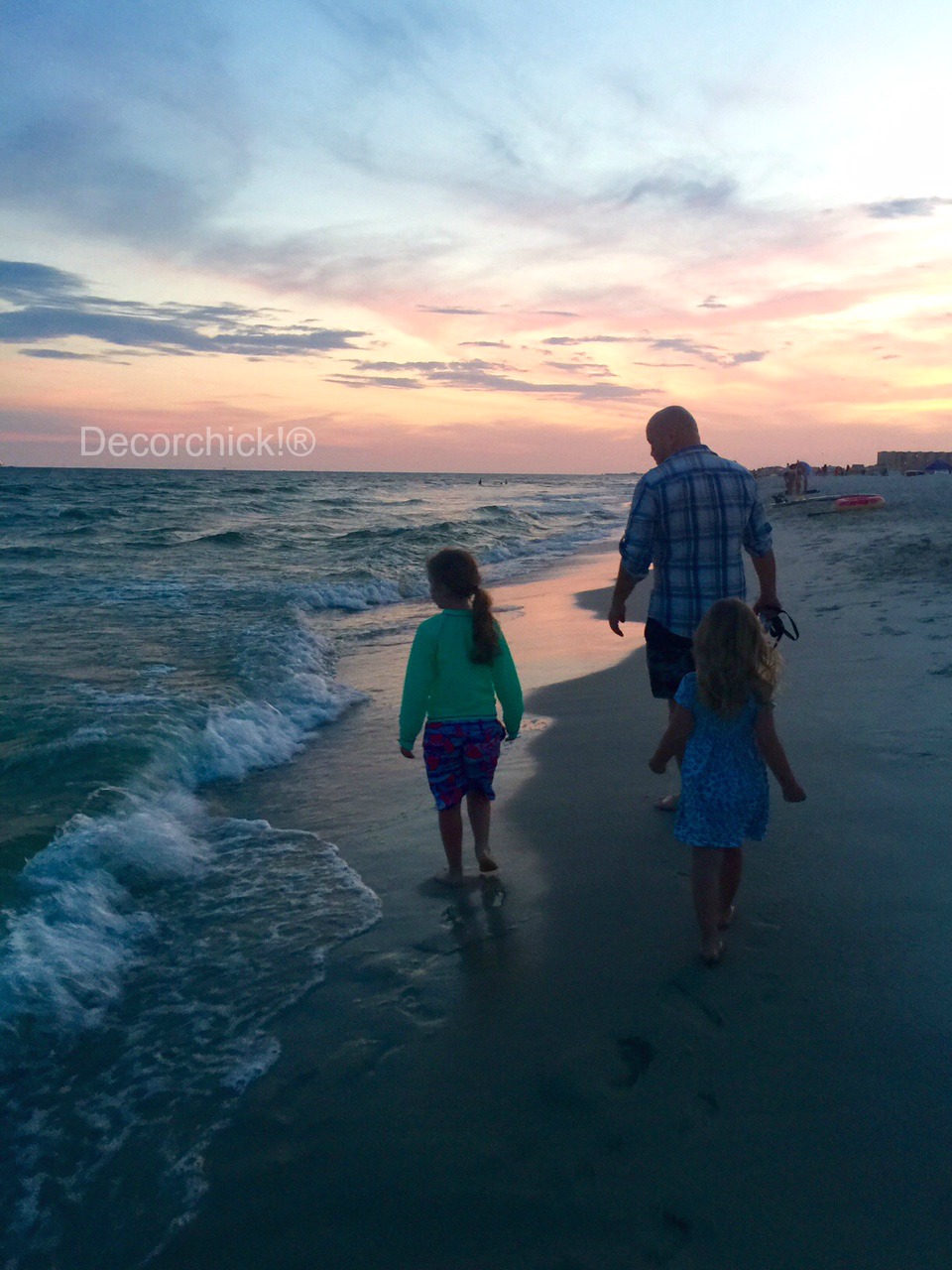 We could all totally get used to going there often or even having a home there! Or maybe just move to Alabama! We love Alabama! And we love the beach. :)
Our road trip didn't end at the beach…
After our stay at the condo ended, we drove up to North Alabama (about 7 hours) to visit family and friends! We stayed with our wonderful friends, and we got to visit with my cousin and her family and also see my sweet Grandmother! You know, the one that is famous for the caramel cake?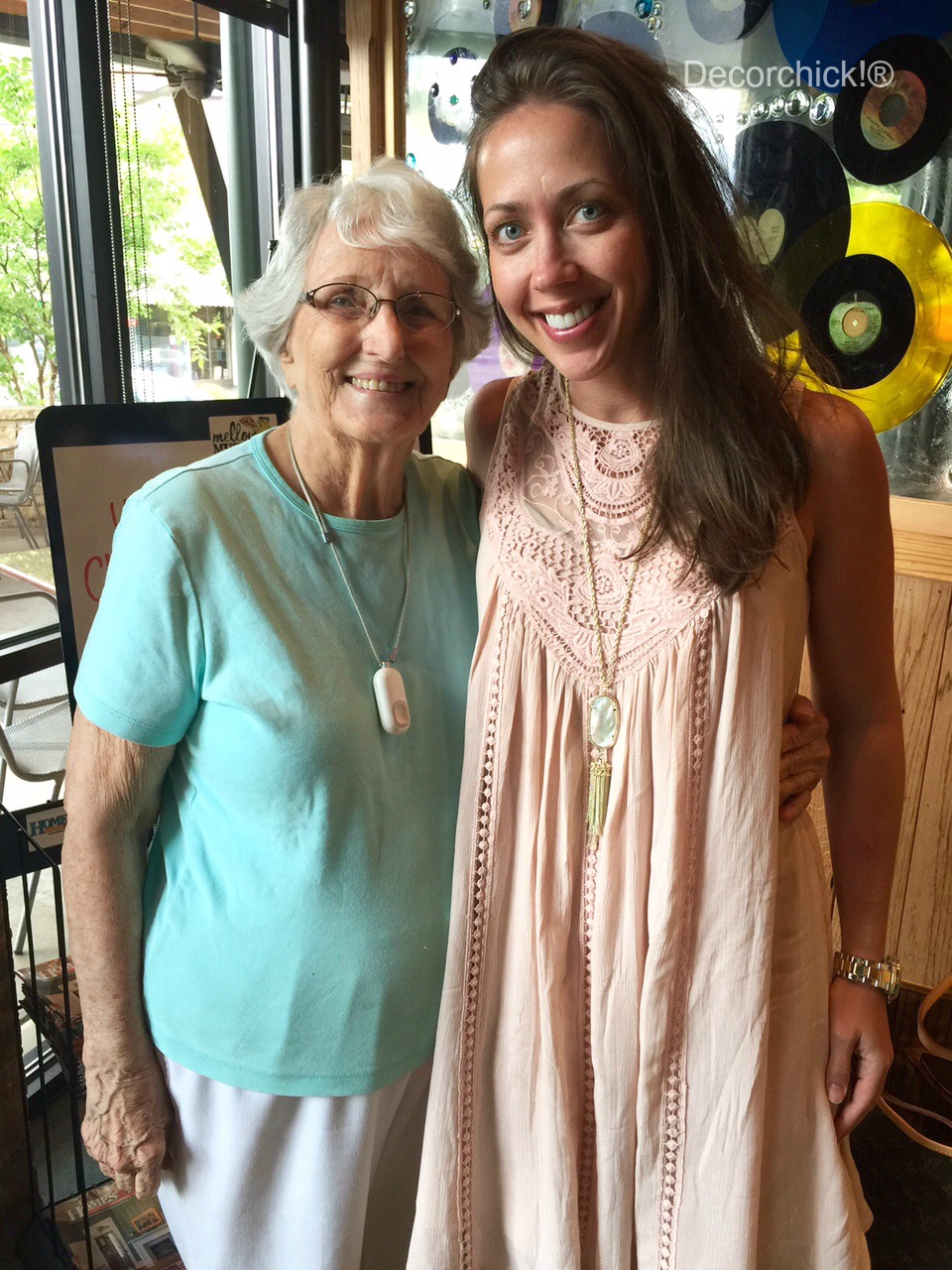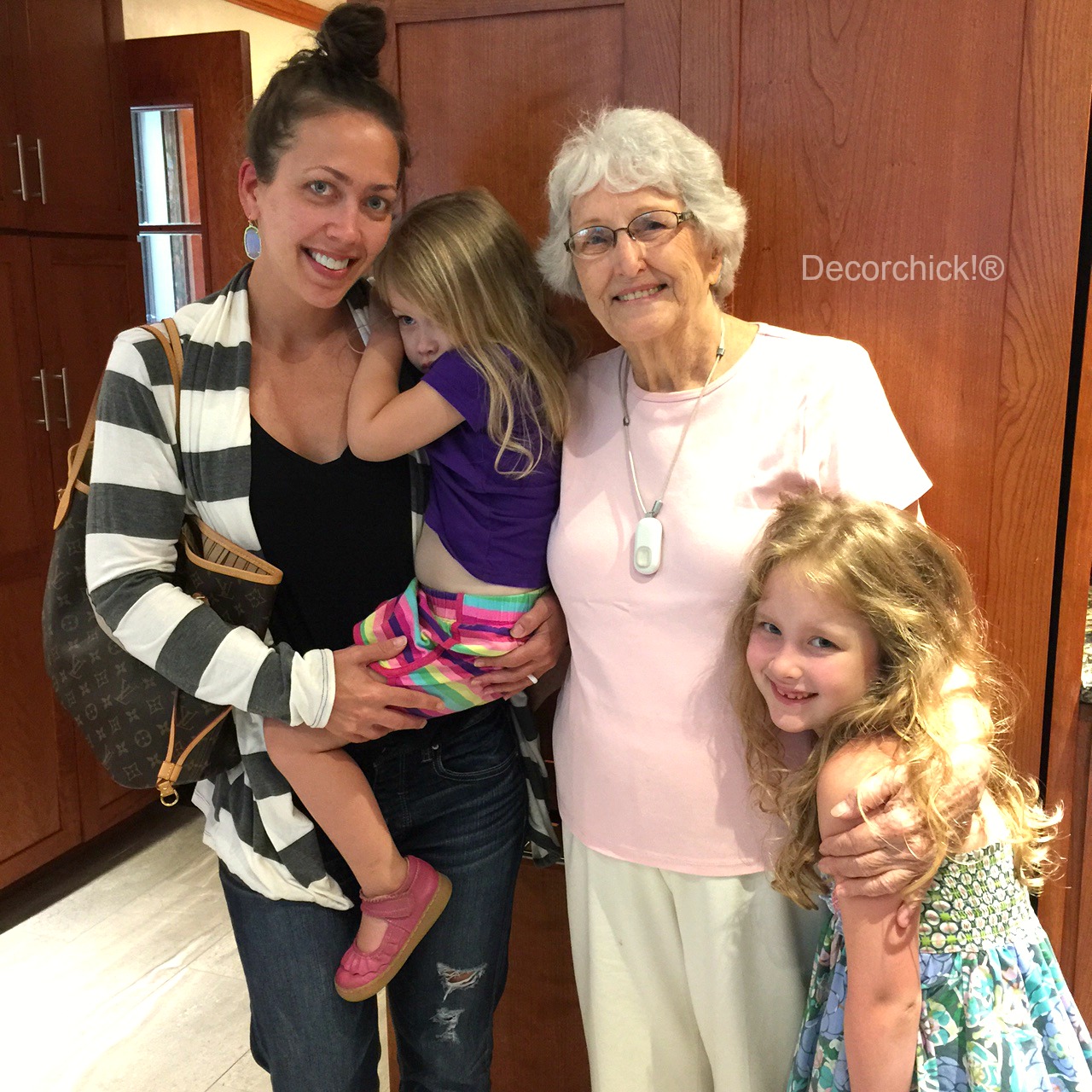 She's a precious lady and has recently had some health scares, and I'm just so thankful we were able to visit and that she is doing well. She is 89 and hopefully has many more years left with us.
Once it was time to say goodbye, we drove back home and that drive was not as fun. ;) It was fine, but took 15 or 16 hours, when it should take 12 (or a little more with stops), but we ran into a lot of rain and traffic and accidents. The kids still did great though and never complained!
Now it's time for us to finish up 1st grade of homeschooling and start preparing for 2nd grade! I actually just want to stay at the beach forever, but schooling must be done. :)
The good thing about this trip was, now I know we can all handle road trips! Kind of makes you want to drive all around the U.S. and see what there is to see out there. One thing I do know is this…we'll definitely be back to the Alabama/Florida gulf coast for sure.
Where is your favorite spot for a beach vacation? In the United States. Don't say Hawaii since we can't drive there. :) But we've been there too and it was fabulous!
xxoo,
Decorchick!®