Well I am SO happy because these two gorgeous ladies are coming to visit today!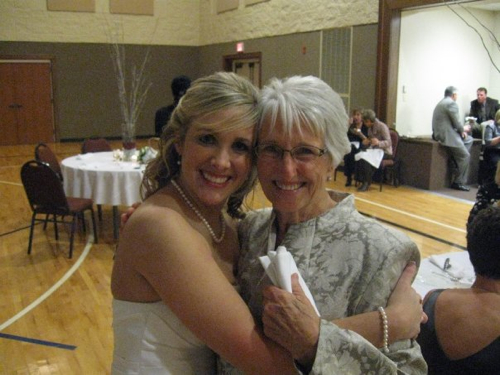 That's my Grandma (Dad's mom) and my cousin Rachael.  They are from Alabama and I love them so much.  I love Alabama.  I wish Texas was like it.
So anyway, they will be staying here this week and I'm really looking forward to hanging out with them.  My Grandma is the coolest.  She is 83, although you'd never know it.  She still sews like a mad woman, cooks like nobody's business, and still drives! Haha.  Maybe we will get to sew something while she is here.  She can maybe teach me a few things about sewing, now that I am interested.  I could have cared less when I was younger when she tried to teach me.
The last time my Grandma saw Emma she was only about 2 1/2 months old.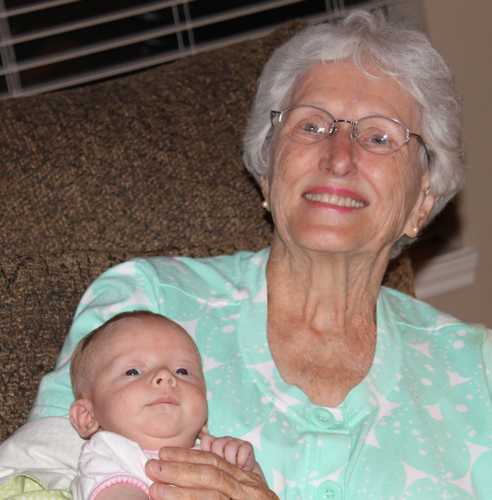 Wow, what a tiny little thing. Now she is 16 months!  So I can't wait for her and Rachael to hang out with Emma.  :)
Anywho, I will still be posting this week and checking in, in between stuffing my face with some good southern food.
And the winner of The Rusted Chain giveaway is #189, so that is Jen at Decor Junkie!  Congrats Jen!  Send me an email and I'll get you in touch with Beki.
Hope y'all are having a great weekend!!
Thank you to my sponsors:
Altar'd – How to paint furniture guide
xxoo,
Decorchick!