Well, sort of.  I haven't gone crazy…yet.  But I couldn't help myself.  Our house just screams Fall with the colors we have throughout the downstairs, and it's my favorite time of year to decorate.  I just love all of the warm colors.  So sure, why not start decorating mid-August?  :)
Here are some of the "new and improved" Dollar Store Hurricanes I made, and put a flameless candle in one and pinecones in the other.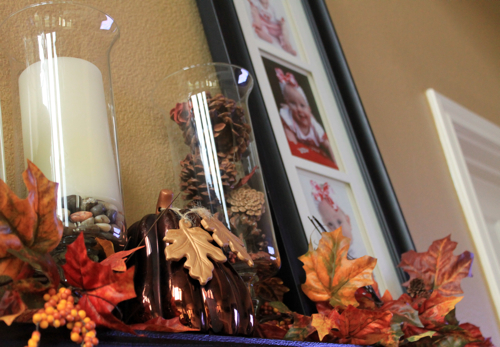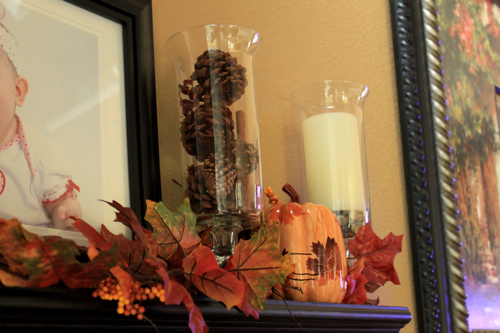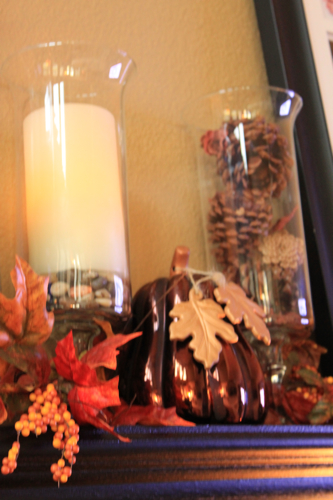 And then just a few pretty pumpkins and other Fall-ish things. :)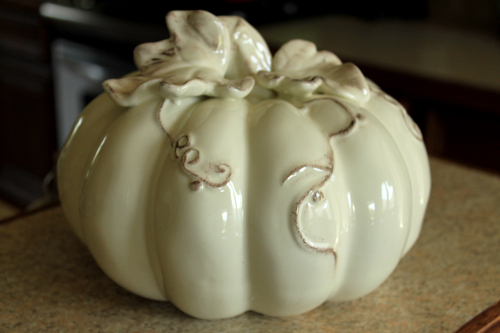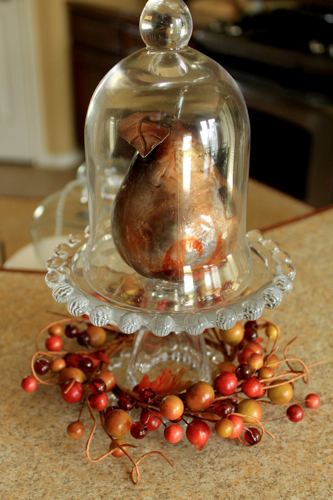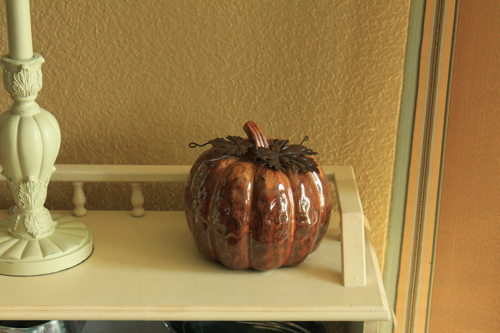 I still have a lot of areas around the house to switch out for the Fall transition, so this is just a tiny sliver of what's to come. Didn't want to give anyone a panic attack, since it's you know, still Summer. :)  But this is definitely the time of year I get warm fuzzies while decorating. :)
Ohhh, and in other totally non-related decorating news, this happened to my new Iphone 4 yesterday…
*Sigh.*  Thank you Apple for putting glass on the front and the back of the new phones.  Brilliant concept.  It still works, but it's definitely a safety hazard with my little girl, and my fingers.  I've already had small pieces of glass in my thumb.  Good times. And to top it off, earlier in the day I had a flat tire.  Ohhh what a gleeful day it was! :)
Have you started decorating for Fall yet?  Or better yet, have you dropped your Iphone just 2 or 3 feet and have it shatter as well? Do tell!  :)
Oh, and I haven't had time to respond to any of the comments from my dining room failures post yet, but I will I promise!  I have tires and a phone to fix. :)  But thank you all for making me feel SOOO much better.  I love y'all!
Linking this post to The Inspired Room's Fall Nesting party.
xxoo,
Decorchick!