I know framing fabric is nothing new for many people, but I finally just did it yesterday .  I frame everything else, so why not fabric right?
I bought a yard of this fabric at Ikea.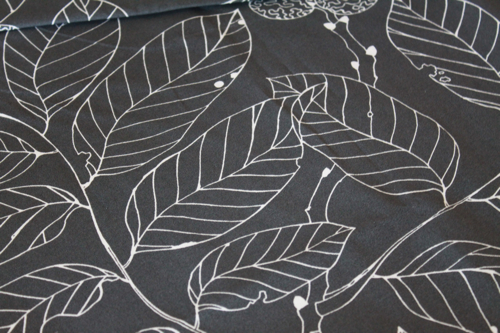 It's a deep charcoal gray color.  I just love it.  They have some pretty cool fabrics at Ikea. It's a nice change from my normal Hobby Lobby or Joann's when I shop for fabric.
Then I also bought this frame while I was there.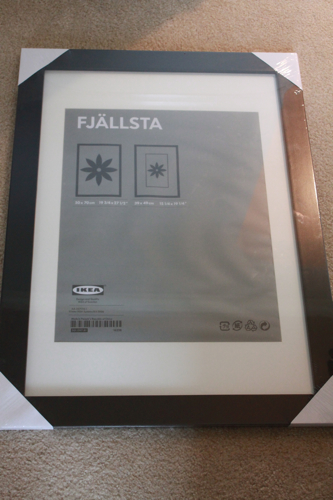 Then I just cut my fabric to fit behind the white mat that came with it, put the backing back on and that was it.  No glue or any weird tools required.
Then you have a nice, one of a kind piece of "art."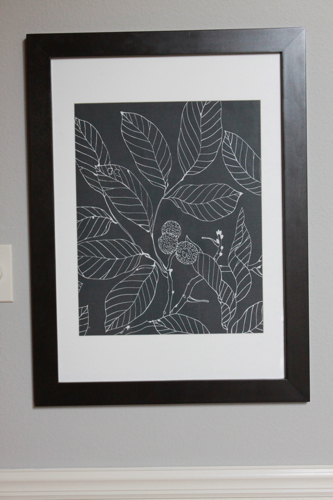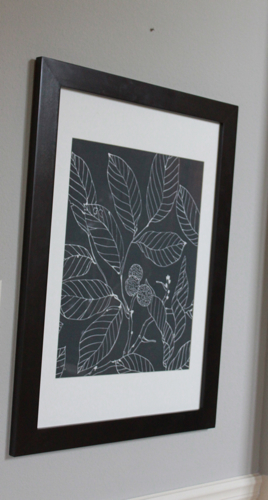 It was the easiest thing to do and only took maybe 5 or 10 minutes.  I did leave the glass on mine, but even if you have a frame with no glass, this would still be a great thing to do.
Oh yea, and if you were wondering what the sneak peek was all about, you just saw it.  My new picture is hanging in our dining room.  Notice the gray wall color as opposed to the red?  Yep, it went bye bye and I sang many praises as it was disappearing into sheetrock heaven.  :)
I will show y'all soon the new room once it's complete.  Or I may even show you before it's complete because I still have a lot to do. :)
xxoo,
Decorchick!