When I redid our master bedroom, I didn't want to buy a lot of art pieces to hang on the wall because I was on a budget, and I wanted something more original.  And I also was liking the simplicity of the room, and didn't feel like I had to fill up every inch of wall space.  Decorating with plates is a real money saver too!
But I did decide to make something for one wall.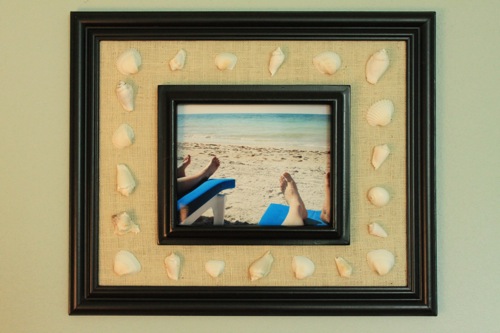 Isn't that cute??  This picture was from our honeymoon.  We went to Disney World (yes we are thrill ride seekers) for the honeymoon, but one day we drove down to Tampa and went to the beach.  I just love this picture and thought it was so perfect for our new room.  :)  I really like how it turned out.  Here's how I did it, and it was SO easy.
I had a $2 picture frame that I got from a garage sale recently.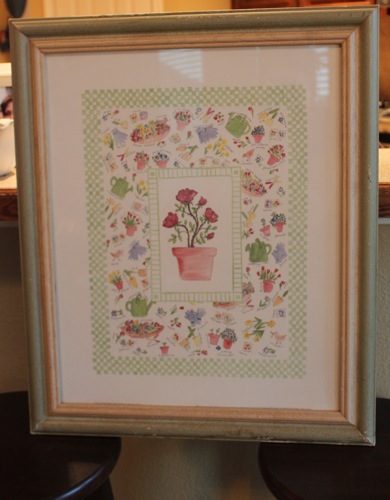 Then I quickly carefully removed the backing and the glass and this happened…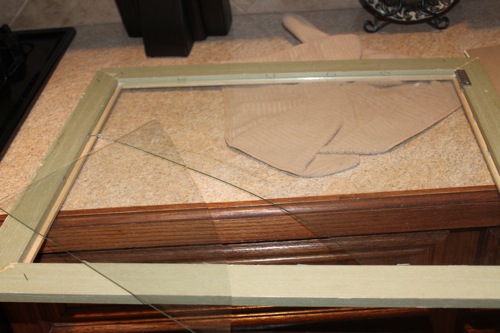 Oopsy!  Oh well, who needs glass?
Then I took the picture and wrapped it in some burlap.  Just secured it with hot glue.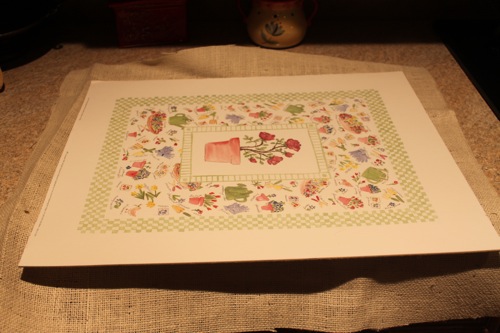 I spray painted the frame black satin, then just popped in the new burlap picture.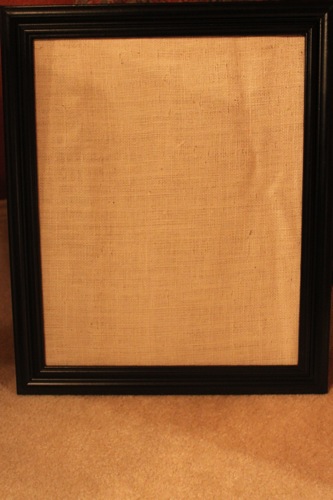 I printed out the picture I wanted to use and used Elmer's spray adhesive on the back and put it on the burlap.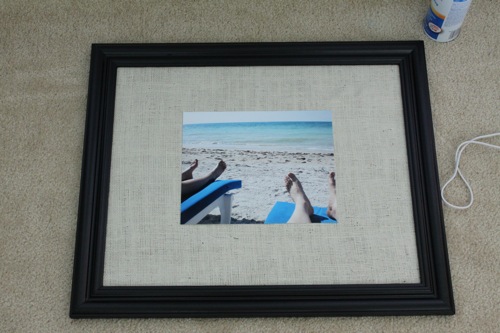 Then I had another black thrift store frame, so I used hot glue on the back of the frame and put around my picture.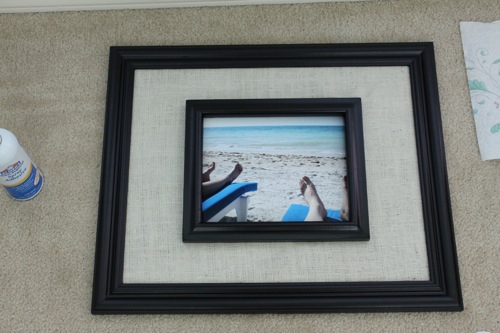 Cool huh?
Lastly, I hot glued some shells around to fill it in.
Love it!  And I've been catching myself just staring at this picture for minutes on end when I'm in our room.  I guess I just get lost in the pretty ocean and start reminiscing from our trip there.  I like having memories like this in our room.  :)
Here is a picture of our room with it on the wall in there.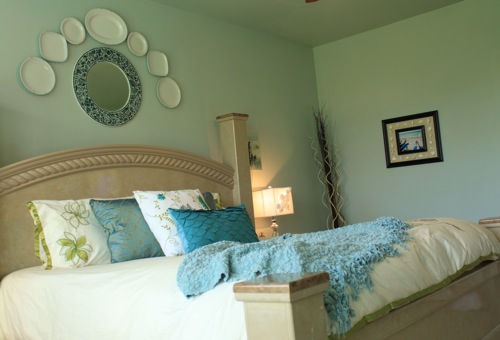 It's simple, yet so meaningful.  :)
xxoo,
Decorchick!