Hey friends, just wanted to let you know we are making some new site changes around here, so if you try and visit and you get an error, know we are working on it and the page should be up and running very soon.  My site has been down most of the day today (Tuesday), so we are doing what we can to make Decorchick! a better browsing experience for you all! It has not been a fun day, trust me. :)
And because no one has been able to access my site, I have extended the Young Living promotion until May 8, so that gives you a few more days to get the fabulous deal!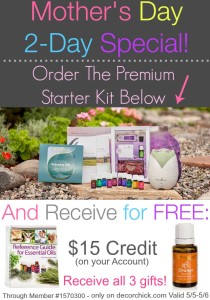 Hopefully we will be back better than before!
xxoo,
Decorchick!