Hi all hope you had a lovely weekend! Mine was very productive so that's always a good feeling. You know I'm all about a little DIY right? DIY or DIH, meaning, do it herself. I went to a DIH workshop a few weeks ago at The Home Depot and wanted to tell you all about it. I love how they empower the ladies to take on those pesky DIY projects. :)
First of all did you know The Home Depot offers workshops al the time that are free? And now they have special "do it herself" workshops which is so fun too. I love the workshops they have for the kids too!
On the day I went the workshop was about installing faucets, including the removal of the old ones too. I've always been a little intimidated to rip out an old faucet, have you? I guess mostly because I'm not familiar with all of the parts and tools for that specific job. But you have to learn at some point right?
Meet Phil.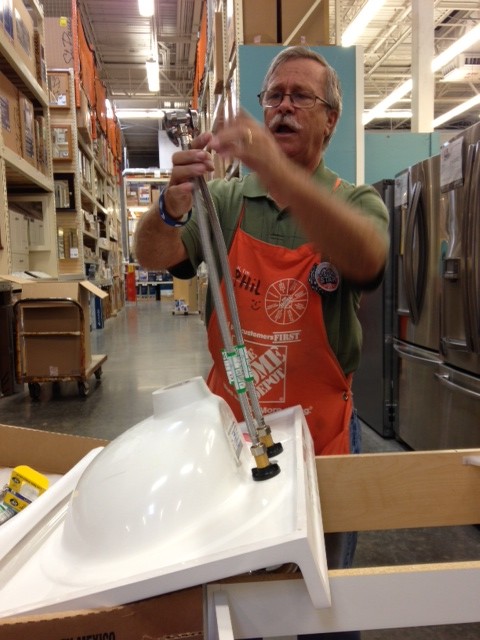 Phil loves his plumbing. And Phil was SO happy someone showed up to his workshop. So yes, I was the only attendee! He had my undivided attention as he happily showed me how to install a faucet. :)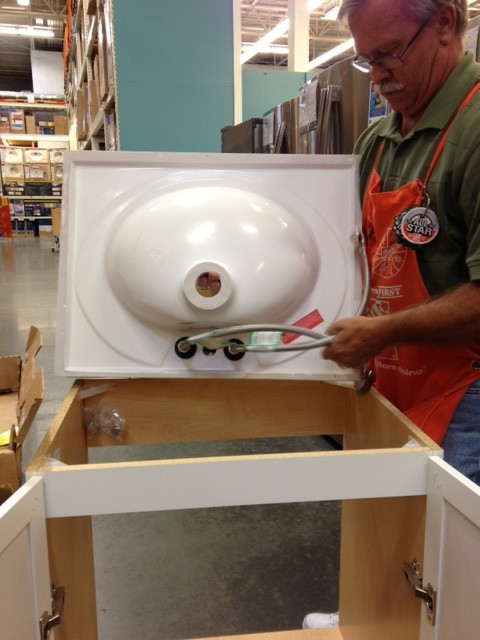 Now this post isn't going to be on how to tell you how to do this in detail or anything. I did learn several tips though like:
applying a bead of plumber's putty to the base of the faucet. (I've never used plumber's putty nor did I know it existed so that was helpful!) But Phil prefers to use the putty instead of the silicone caulking, so whatever Phil likes best, I like best.
know if you want to replace your water lines before you begin this project. If you have an older home, it's probably a good idea to go ahead and replace them so you won't have to get back under the sink a few years later. It's not the most comfortable position to be in.
Invest in a basin wrench for this job. It will get to the 2 nuts on each side of the faucet much more easily than if you were doing this by hand.
I also learned how to remove and replace the pop up drain. I never knew there was just a little lever to move over to take the drain out. So easy! And sorry if this is like plumbing 101 for you all. I've just never had to deal with plumbing issues yet (yay!).
Here are a few more shots of him teaching me.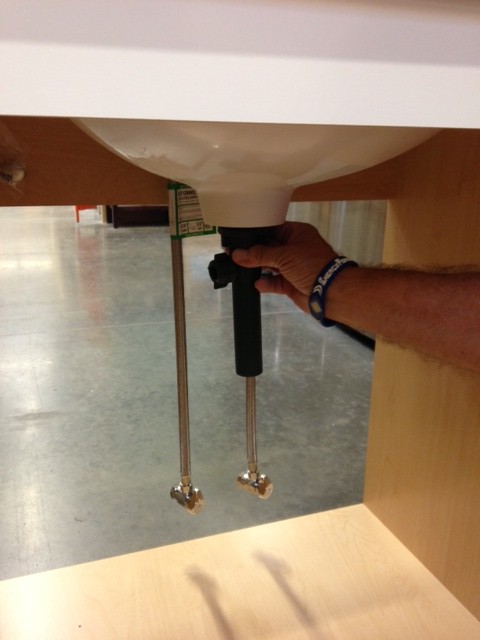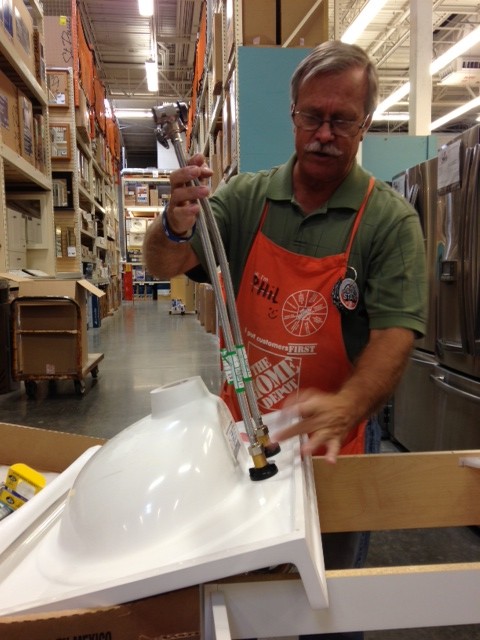 And here's the final sink faucet install.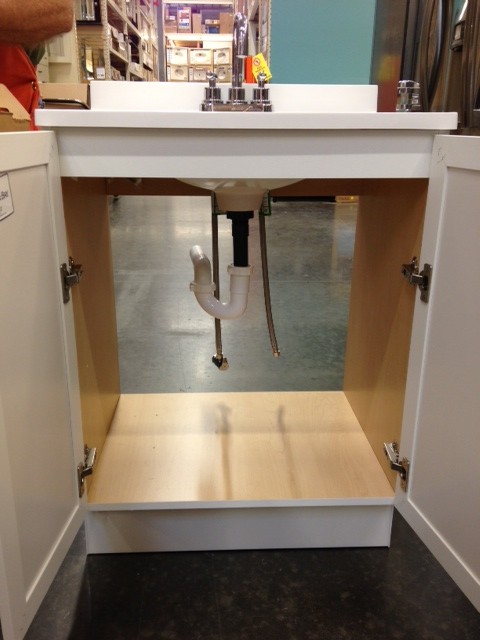 I don't know if I would be 100% confident trying to change one out myself without any assistance, but I definitely am much more confident in attempting to do it myself. Just knowing the terms, the parts, and the steps to get this job done where I previously had no clue about has me excited.
I'm so glad I went to a workshop and can't wait to do a few more.  They have a fun one coming up on the 15th of August that's about Chore Charts and Mail Storage Ideas Inspired by Pinterest. Be sure and check out their Do It Herself site so you can check the locations and times in your area.
Have you done one of the workshops yet at your local Home Depot? I'd love to hear what your experience was like. Are you surprised I didn't make a plumber's crack reference or joke in this post? I am!
xxoo,
Decorchick!
Brought to you by The Home Depot®, click here to learn more.
Let's Connect!