If you're anything like me, you love ALL things that associate that holiday scent, whether it be from your Christmas tree, fresh greens, baked goods, you name it. But what if you don't have a live tree, or anything but artificial garland in your home this season? That's ok! Because you can make this easy DIY room spray, and have that Christmas scent in the form of a little bottle! AND, without any of the toxic chemicals other room fresheners or candles put off!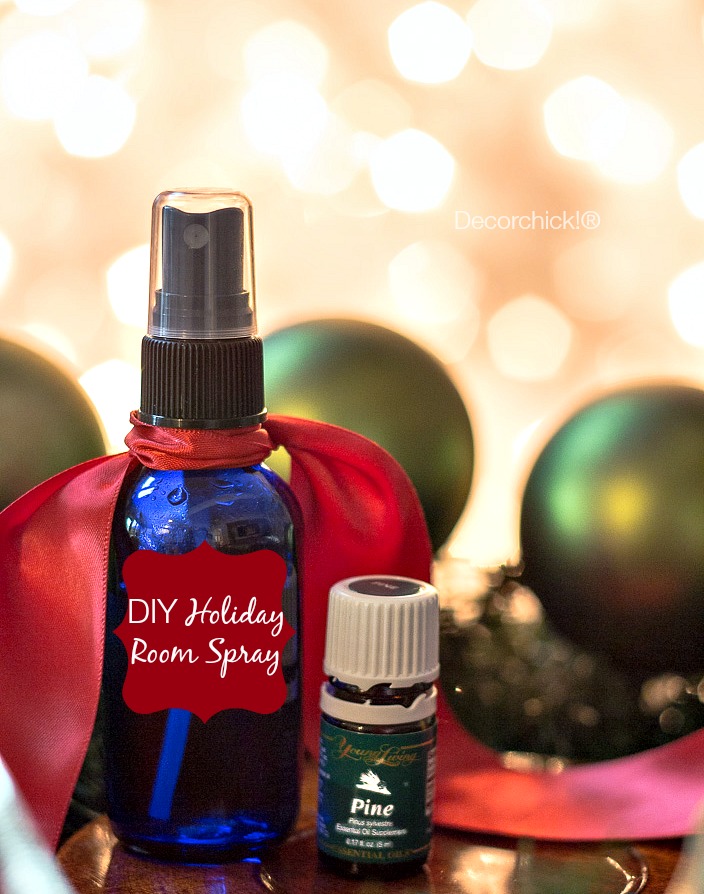 Yes, of course it's going to involve essential oils. Duh! But they are so wonderful for SO many things. Like you all know by now. :)
So all I did was take that cute little blue glass bottle that I buy online from Abundant Health for a few dollars, put in 10-15 drops of some Pine essential oil, water, shake it up, and voila! You get that instant fresh pine smell that you get from real live greens all throughout the house. It's pretty fantastic.
Some other oils that would work well for this season would be:
Christmas Spirit (although that oil has a color to it so be careful what you spray it on)
Evergreen Essence
Idaho Blue Spruce
Idaho Balsam Fir
Cinnamon Bark
And I'm sure there are others you can do too! Have fun with it. Can't really go wrong. Give these as gifts and your friends and family will think you're the bees knees. I know I would! :)
And don't forget also, this month Young Living is offering some sweet promotions too. Bump up your order to meet one of the 3 leveled tiers, and you'll get these freebies too!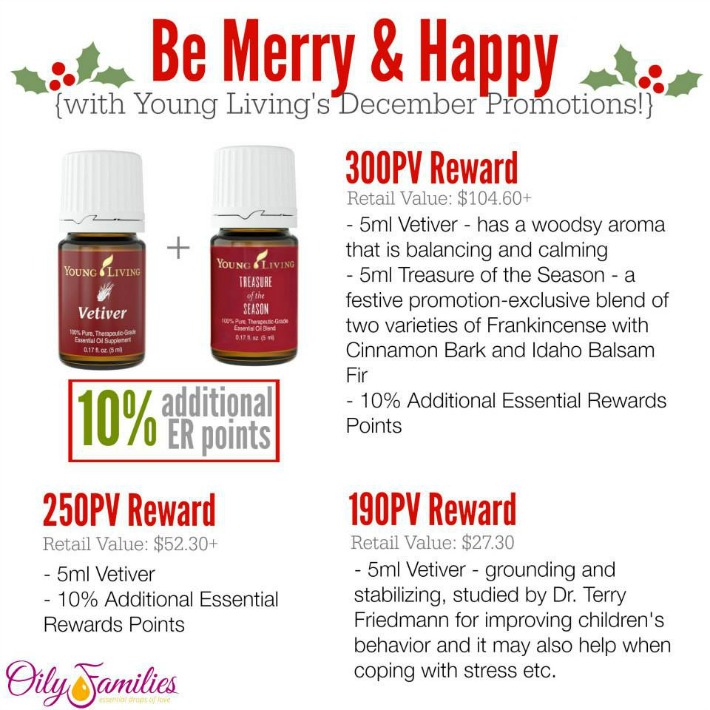 Woohoo, it's a great month to start your oily journey that's for sure!
And remember, ALL of this comes in your premium starter kit!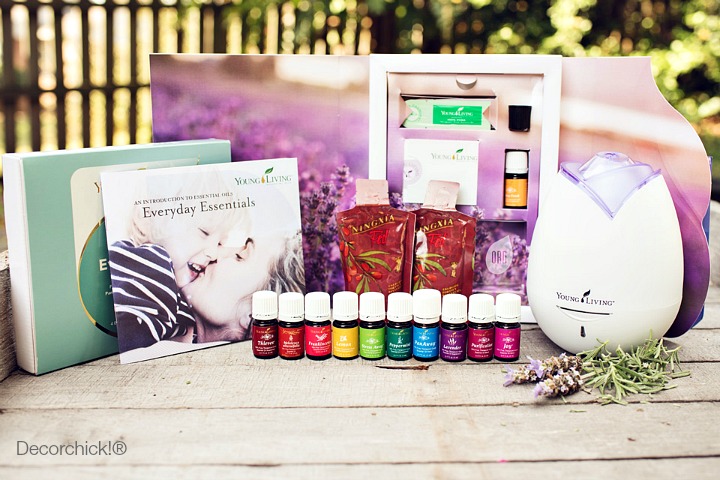 You can order directly here, or visit my essential oils page for more information about the oils and Young Living.
Please note: if you are ready to take the plunge and order your premium starter kit, you do not have to sign up for essential rewards right away. It's completely optional. If you do not want to, just skip it and finish the enrollment process. If you want to, that's fine too–just choose which ER kit you'd like and then finish it up. But you can always sign up for ER later on too. It does make it easier to join at the same time  you order your kit, because then you will likely be at one of the tiered promotion levels for Young Living!
Ok enough about that. I did write a detailed post all about essential rewards here if you'd like to learn more.
Hope you all enjoyed the DIY room spray, and enjoy the promotions being offered this month! Have a  great weekend!! I have a lot of decorating to do.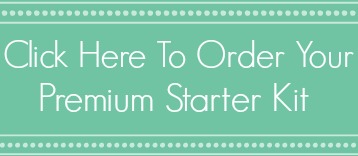 xxoo,
Decorchick!®