I'd love to hear some suggestions on decorating our t.v. nook in our family room.   I'm talking about the wall the t.v. is on, and the wall around it.  I know part of the redo involves painting over the faux finish inside the nook.  I'm so over it!   But what color to paint?  What should I do with the wall above the t.v.?  Maybe some molding work?
Here's the area…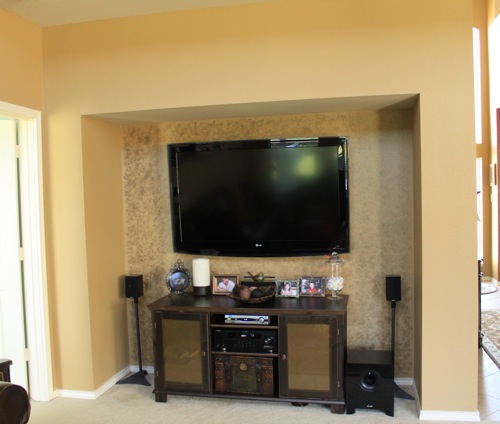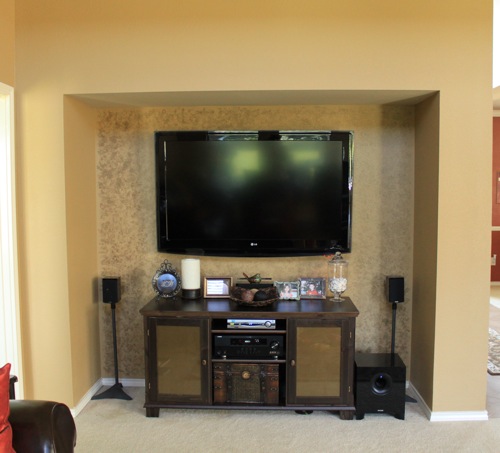 I'm stumped and tired of looking at it so bare, and just T.I.R.E.D.
Sooooo, I'd LOVE to hear y'alls creative ideas!  :)
Thank you!
xxoo,
Decorchick!