Hey hey hey! I hope you all had a very merry Christmas!! We had a great day, and as usual in December, things are quiet around here, since it's time to gear up for the new year and clear out the clutter!! We also had a magical family vacation at Disney World a few weeks ago, and I CAN'T WAIT TO GO BACK. Like seriously, it does something to you. And yes, I cried on our last night there. :(
But enough about that, although I could talk about Disney all-the-day-long, today I'm going to show you what came in my December Stitch Fix box!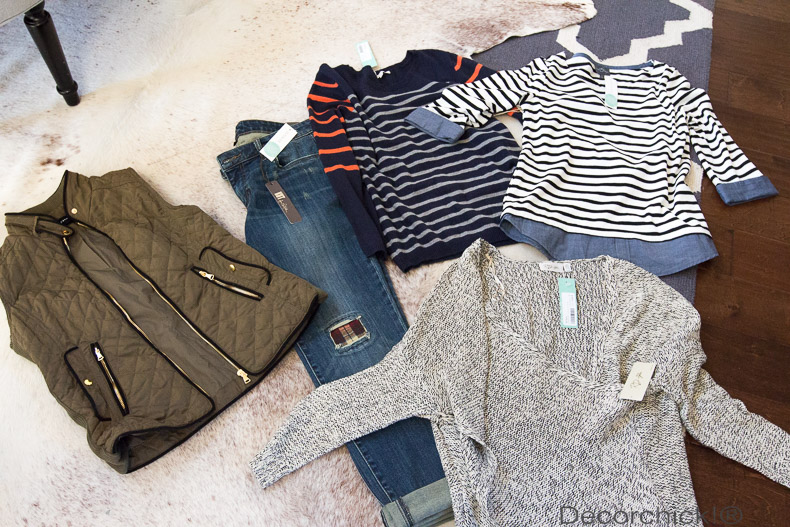 Yes I asked for sweaters and more tops. And a pair of a specific boyfriend jean, but the ones they sent were not the same ones as what I pinned at all.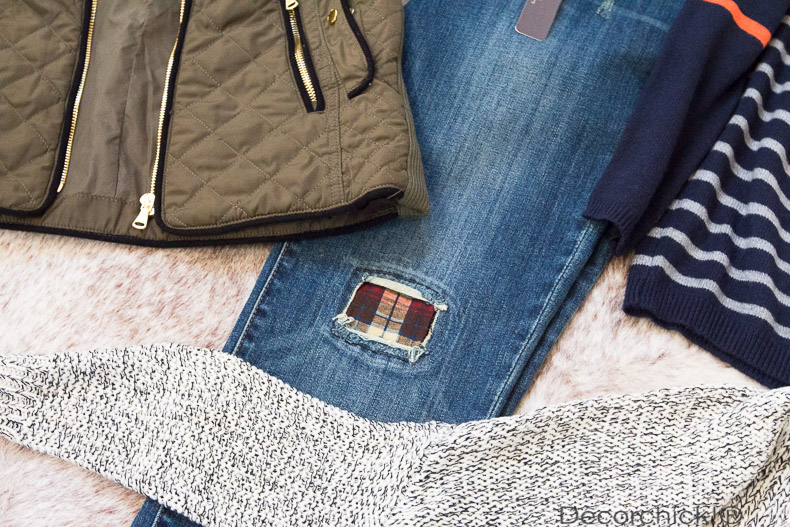 I'm sorry but I'm not a fan of patched anything, so back these went.
But this cute green vest I DID keep and love it!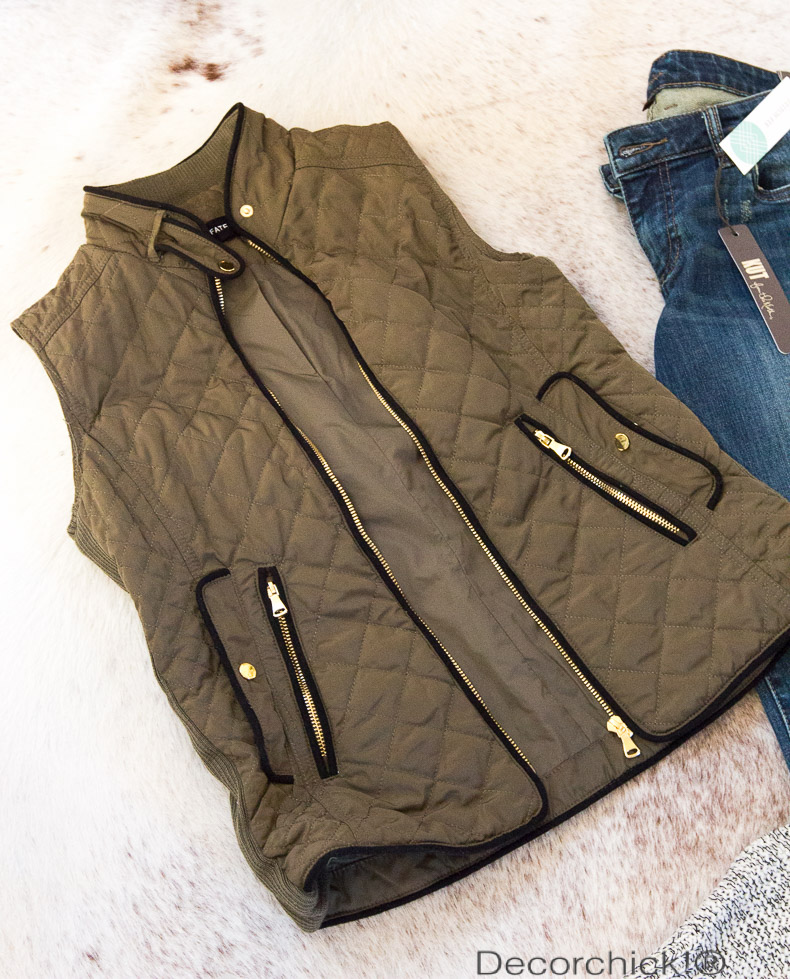 I don't have anything like it, and I can wear it many ways. I actually have a pic of me wearing this one.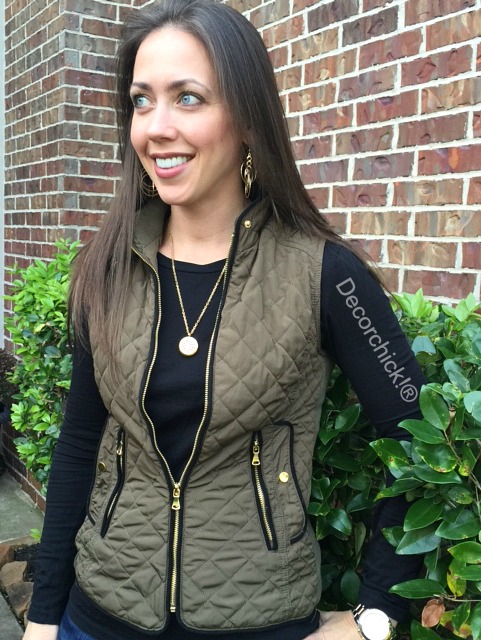 And then for the tops…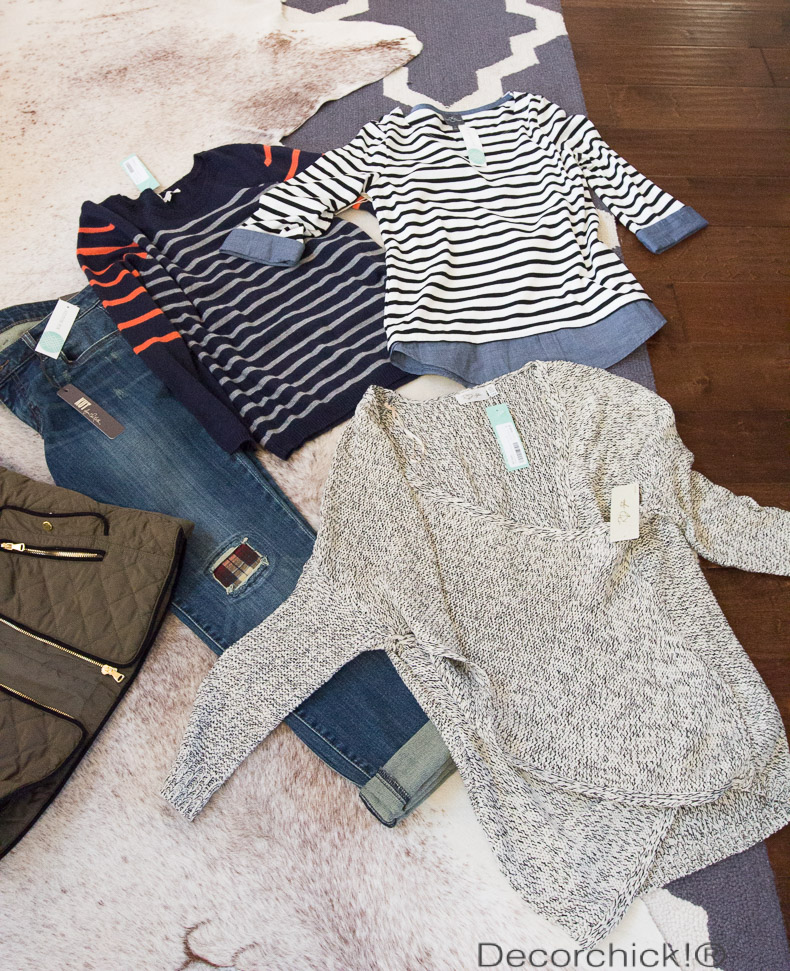 I was going to keep 2 of them, but I didn't. I decided against the navy one because I have plenty of blue tops already. And then the stripe one with the faux built in shirt was nice, but too short on me. I have a long torso so I need my tops extra long. And then that grey and white sweater, well it just fit oddly on me.
I am super happy with my green vest though, and in my January fix I requested ALL sweaters/tops, so we'll see what comes next! Supposed to arrive next week, and it will be a good start to the new year!
I love Stitch Fix and know you will too, so if you've been wanting to try them out, Stitch Fix! If you don't like anything you'll just send it all back in the pre-paid envelope. Easy peasy! But I doubt that will be the case. ;)
xxoo,
Decorchick!®