This giveaway is now closed
I am soooo excited to kick off the week of giveaways for my blogiversary from one of my favorite companies, Curtainworks! When I told the team about my 1 year anniversary coming up, guess what they offered to giveaway?  You're never going to guess, so I am here to tell you that it is a gift certificate for $365.00!!! Get it–$365 since there are 365 days in a year.  Clever (and very generous) people they are. :) Do you realize you can practically dress your entire home(depending on its size of course) with new curtains AND hardware, and maybe even your neighbor's house with that much money because their products are incredibly affordable??
Yep, I know you're excited.  I'm excited for you!  What I love the most about Curtainworks are their prices obviously, that their curtains are lined, and that they offer lengths up to 144inches which is nearly impossible to find anywhere else unless you want to deplete your savings account. And the curtains are pretty and stylish.  That helps too. :)
Remember our new curtains in the living room that added some much needed drama?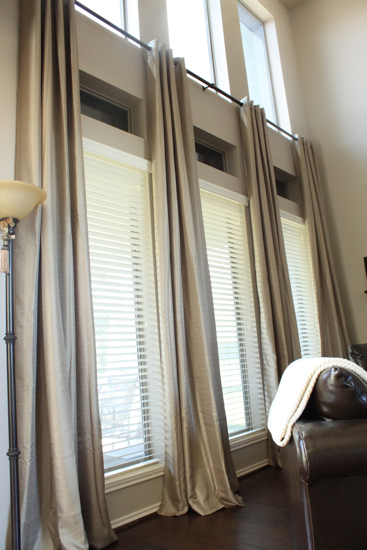 Yep, they are from Curtainworks!  I can't sing their praises enough.
Here are some other curtains and hardware I am loving from their site right now.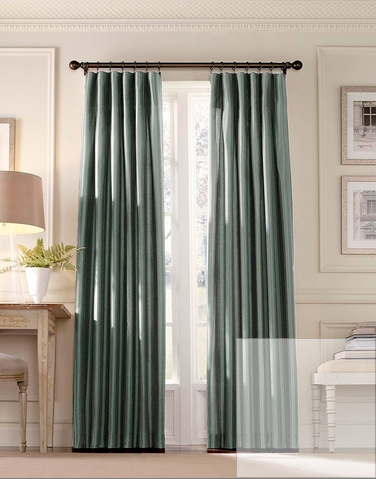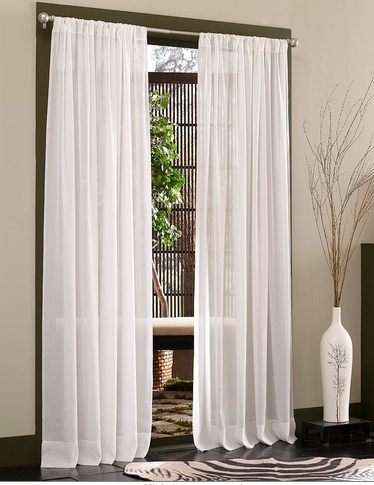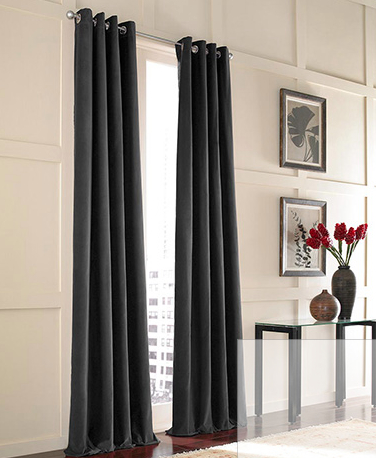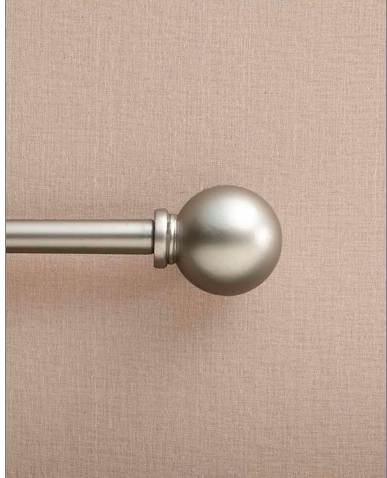 There are many more curtains and hardware to choose from on their site as well.
Also, don't forget that you can still use the code DCHCW20 until May 31, 2011 to receive 20% your entire order at Curtainworks.
And now, the giveaway info!
To enter the giveaway to win a $365 gift certificate from Curtainworks, please do the following:
Visit Curtainworks' site and take a look around and come back here and leave a comment with what you love;
Like Curtainworks on Facebook (and write on their wall if you have a sec and tell them thank you for the amazing giveaway!)
Follow Curtainworks on Twitter;
Tweet or Facebook about this giveaway with a link back to this post.
Please leave separate comments for each thing you do.  Also, please note that coupon codes cannot be used in conjunction with the winner's gift certificate.
Giveaway will be open until Saturday, May 28 and the winner will be chosen via Random.org. I'm leaving all of the giveaways that happen this week open until this date so everyone has time to enter them all.  :)
Good luck everyone, and thank you Curtainworks for starting off my blogiversary with a bang!!
This giveaway is now closed
xxoo,
Decorchick!