I'm sure you've seen this design everywhere by now right?  Do you love it as much as I do?
I really would like a rug for the new dining room, and I think a rug like this would look great.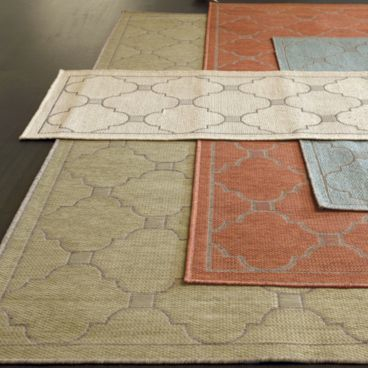 Oh gosh I just love it!  It is from Ballard's and I SO wish it came in gray or black.  It would just be perfect.  Maybe I can make the natural color work?
Then I came across these rugs also from Ballard's but it's not available anymore.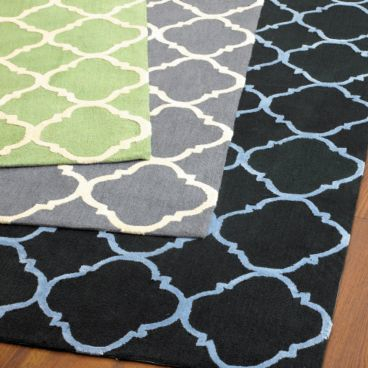 I like the gray one.  Does anyone know anything about this rug?  Is it old?  It's still on their website here.
I like the first picture the best but really wish it was in gray or black. Maybe I can find another one somewhere that's similar? What's great is that the rugs aren't even that expensive!  The first picture ranges from $29-$229, and I wouldn't need the biggest one.  If I'm not able to get the rug for our dining room, I would at least like to get the runner in this design for our entryway hall. That would be sweeeeet!
So do you love quatrefoil too?  I'm sure this is a trendy thing right now, but I don't care because I love it! :)
xxoo,
Decorchick!