If you're anything like me, you get a little paranoid, or annoyed if the doorbell rings.  Unless of course you are expecting packages which for me is at least every other day. ;) But solicitors, people running for city counsel, people selling vacuums? No thank you. Don't let our new fancy doorbell kick you on the way out.
Say hello to our new Skybell wi-fi video doorbell!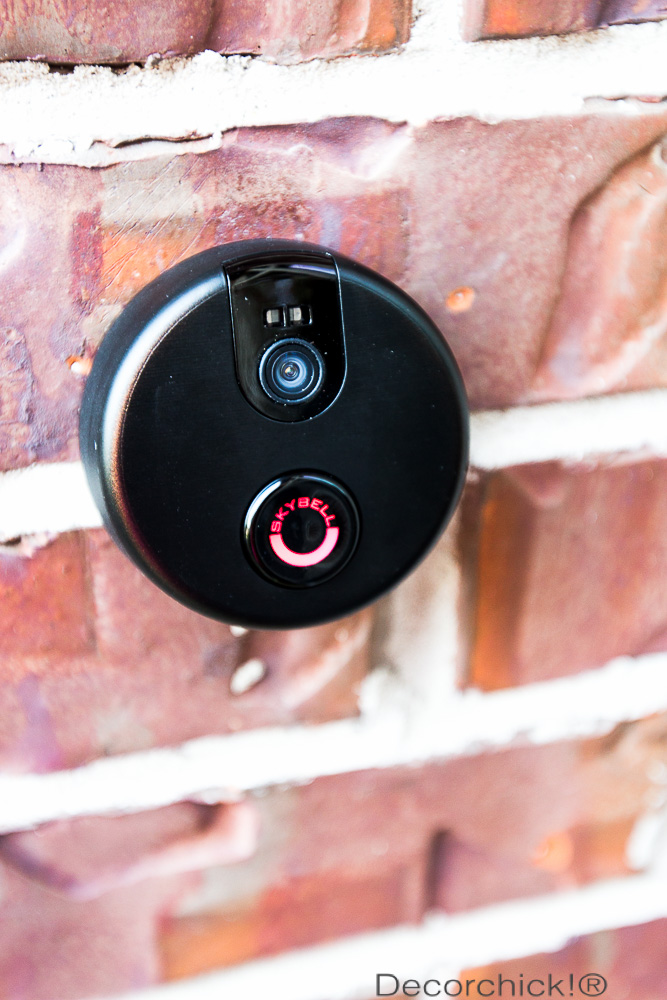 I love it! I have noticed though that I think people are scared by it and have been knocking instead. Ha!
But the cool thing is, is that you can talk to people on it, see them on the camera, all while inside your home or wherever you are at! So if you see someone outside trying to sell a vacuum, you can just press the button to talk to them from your phone and say "not interested!" ;)
Here are a few screenshots from my husband's phone he took when we were testing it out.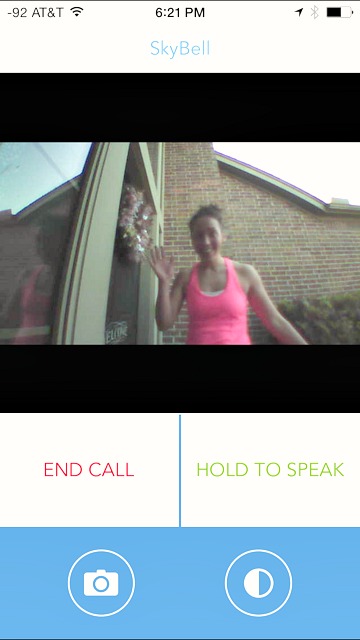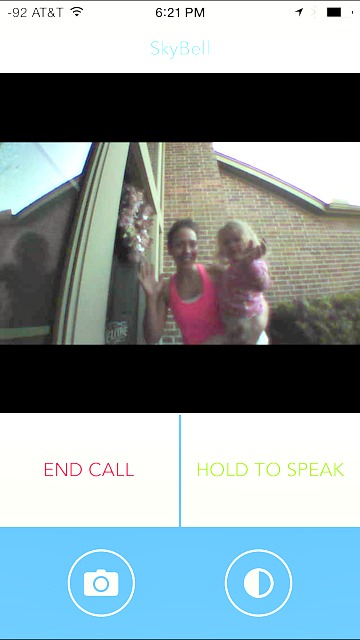 My husband installed this super quickly and easily. You just need a hard-wired existing doorbell for this to work. And wi-fi. And with Skybell's motion sensor feature, I can see who is outside the door before they even ring the bell. And thanks to their on-demand viewing, my husband even called me the other day while he was driving, told me to go to the door, and he was talking to me from the Skybell app and he could see me! It was pretty cool.
And since we still have napping kiddos, we can remotely turn off the indoor chime and receive notifications only on our mobile device.  There is nothing that bugs me more than the doorbell ringing when kids are sleeping!
And guess what? One of you can have the chance to win one of your very own Skybell too!! 
To enter the Skybell doorbell giveaway:
Just leave a comment and tell us how much you need this. :)
Bonus entry: Share this giveaway on any social media outlet and include #skybell and a link back to this post. Then leave second comment telling me where you shared.
Giveaway open to U.S. residents only and the winner can select which finish they want for their doorbell. It comes in brushed aluminum and oil rubbed bronze, which is what I chose.
Good luck everyone! Giveaway will be open until Friday, April 17 and winner will be selected at random.
Update: Giveaway now closed. Congrats to Cariann Jacobsen for winning! 
xxoo,
Decorchick!®
Disclosure: I participated in the Skybell blog program as a member of One2One Network. I received compensation but all opinions are always my own.