I'm so excited I get to show you all a new fun color tool for trying a paint color virtually, before committing to purchasing it! You'll be wanting to paint all sorts of things by the time you finish reading this post. :) MyColortopia by Glidden has launched a very cool tool called Color My Room.

It allows you to upload a photo of a room, pick out your paint color, then virtually paint that color on the wall to see what it would look like.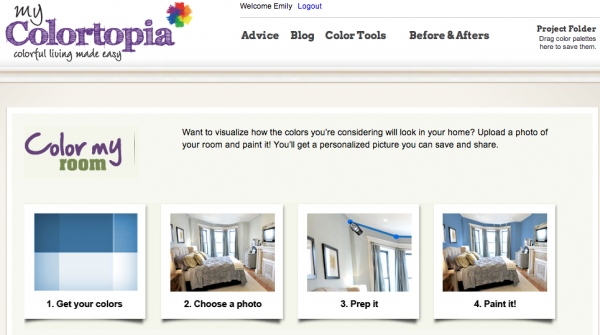 Then once you get your colors from the palettes recommended by some great bloggers and designers, you can get to having fun.
These are the palettes I chose to try out.

I uploaded a picture of our master bathroom, which I've done absolutely nothing with decor wise, and still have never painted it. I just don't know what color to do!
After you upload the picture you want to use, you just need to use the paint tool and mark the areas you want painted.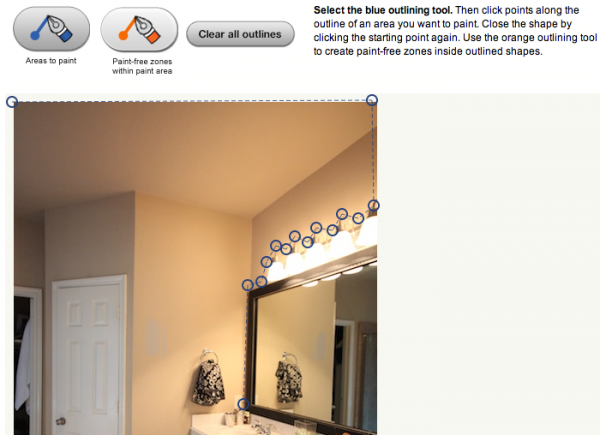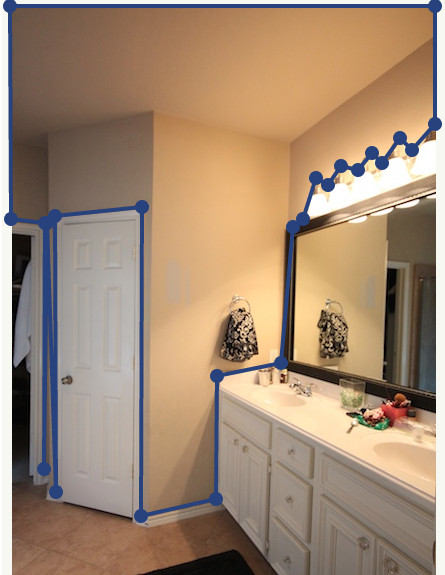 It was very easy to do, and then all you do is select your paint colors next and it's painted on the wall! Here is how the ones I chose turned out.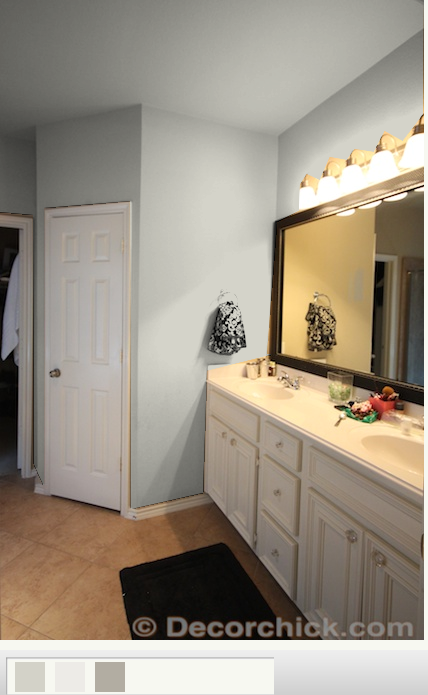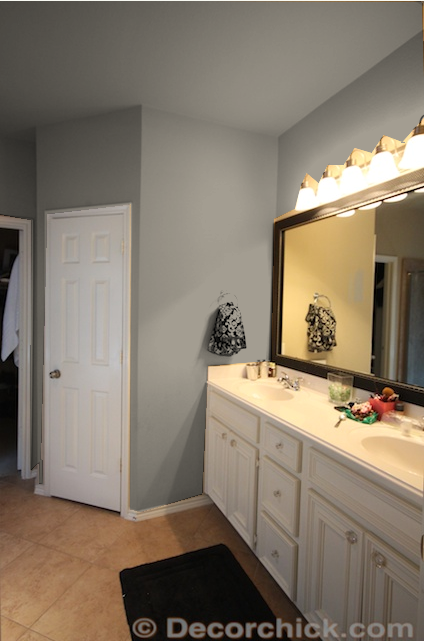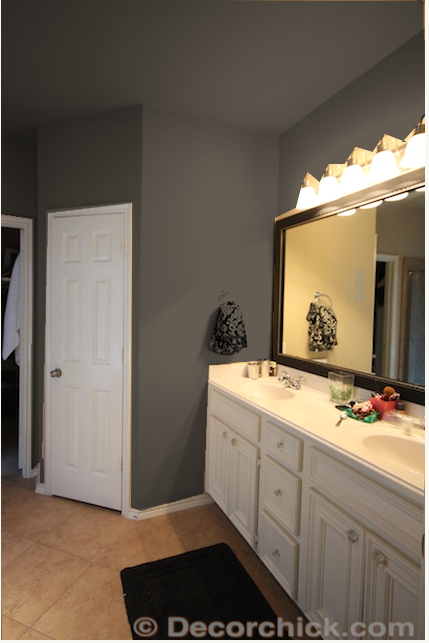 My favorite one is actually the last one! I kind of like a dark and moody bathroom. I don't know if I'll do that, but it's fun to play around with. The first one was too blue for me, but the 2nd one was nice too.
What do you think? Do you like darker bathrooms or light and bright? Most people prefer light and bright, but I like to live on the edge. Oh, and yes, that would be a spoon on the vanity counter. And lots of other stuff. :)
Go try out the new Color My Room paint tool and let me know how it turns out!
xxoo,
Decorchick!
Let's Connect!




I have been sponsored by Glidden® brand paint to write this post but the thoughts and opinions expressed are my own.