I'm linking up over at Marty's today for her Summer Cloche Party!  I love cloches and apothecary jars so I wasn't going to miss this one!  Tons of gorgeous inspiration over there too so go check it out and link up!
Here are a few of mine.  This is my newest one and my most favorite. :)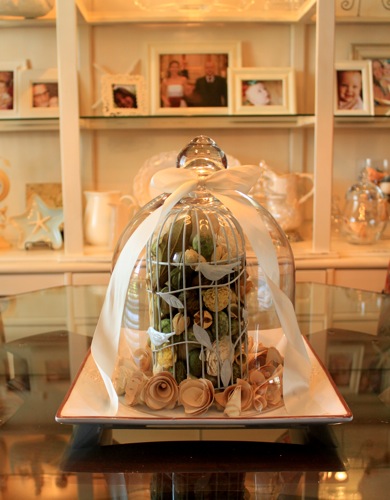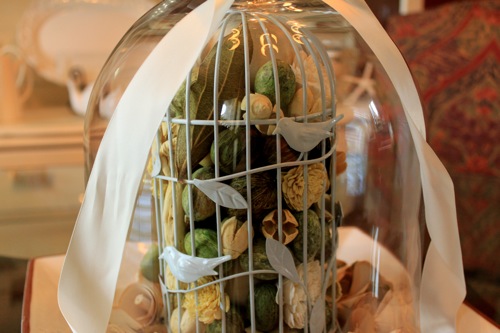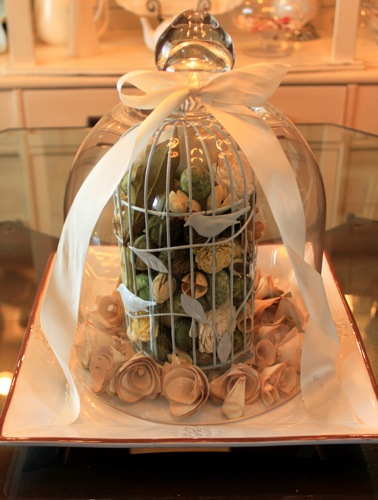 Inside the cloche is a white birdcage filled with yummy smelling stuff.  Too bad I won't be able to smell it!  I even bought it already like that.  Couldn't pass up the birds and the cage. :)  Then I took a wreath and pulled off the flowers and put around the plate on the inside.
Here is my interchangeable cheese dome cloche with a little nest and birdie.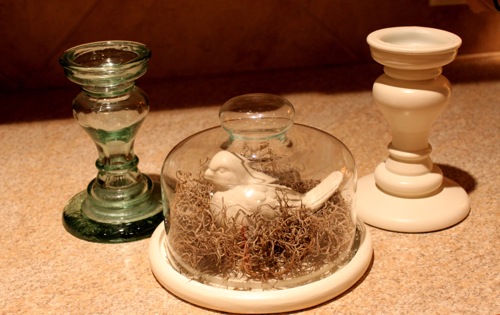 Here is another cheese dome lid that i'm using as a cloche, but I just used a white plate and glued a dollar store candlestick on the bottom.  Then painted on lucky number 7 of course!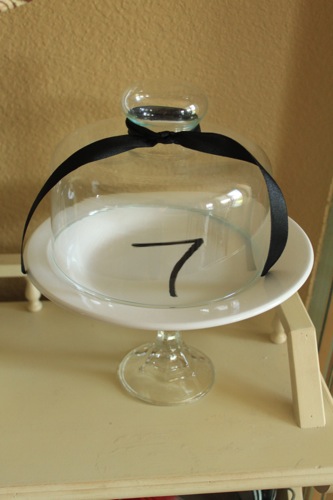 These are little cloche bells, but right now I'm using them as candle holders. :)  Just flipped them over into a candlestick that's made for taper candles. :)  They fit perfectly!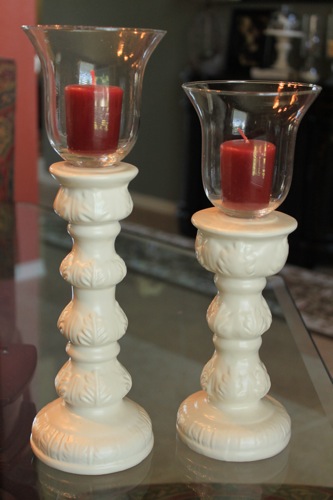 And lastly, here's another cloche on a glass pedestal.  Right now it holds a little nest and eggs.  Yes, yes, I love birds and nests!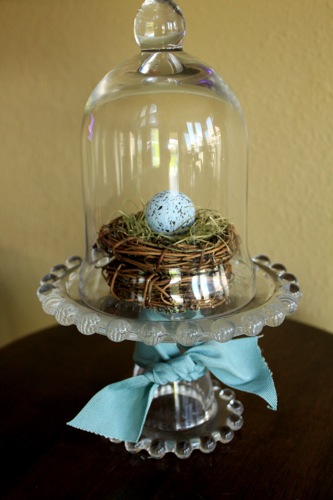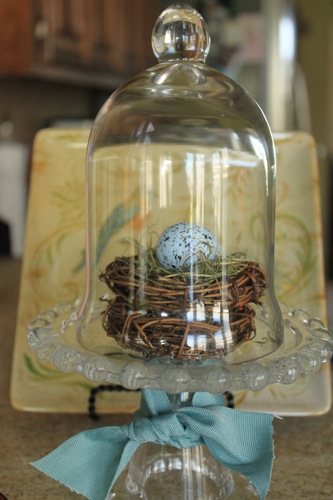 I've also used it for a cupcake display…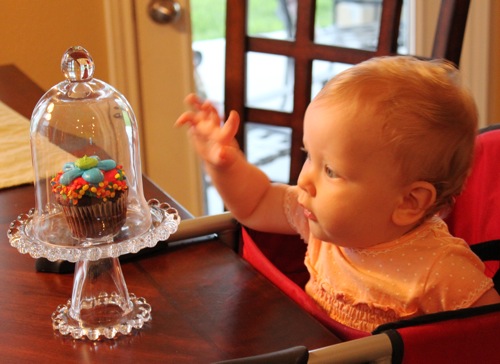 :) And that's my love affair with cloches!  I also have a loving relationship with apothecary jars.  But that's for another time.  Man, I really need to get out more.
xxoo,
Decorchick!