What 2 things go perfectly together, especially this time of year? Chocolate and Pumpkin of course! And even better when you can drink the 2 together in a yummy smoothie! :)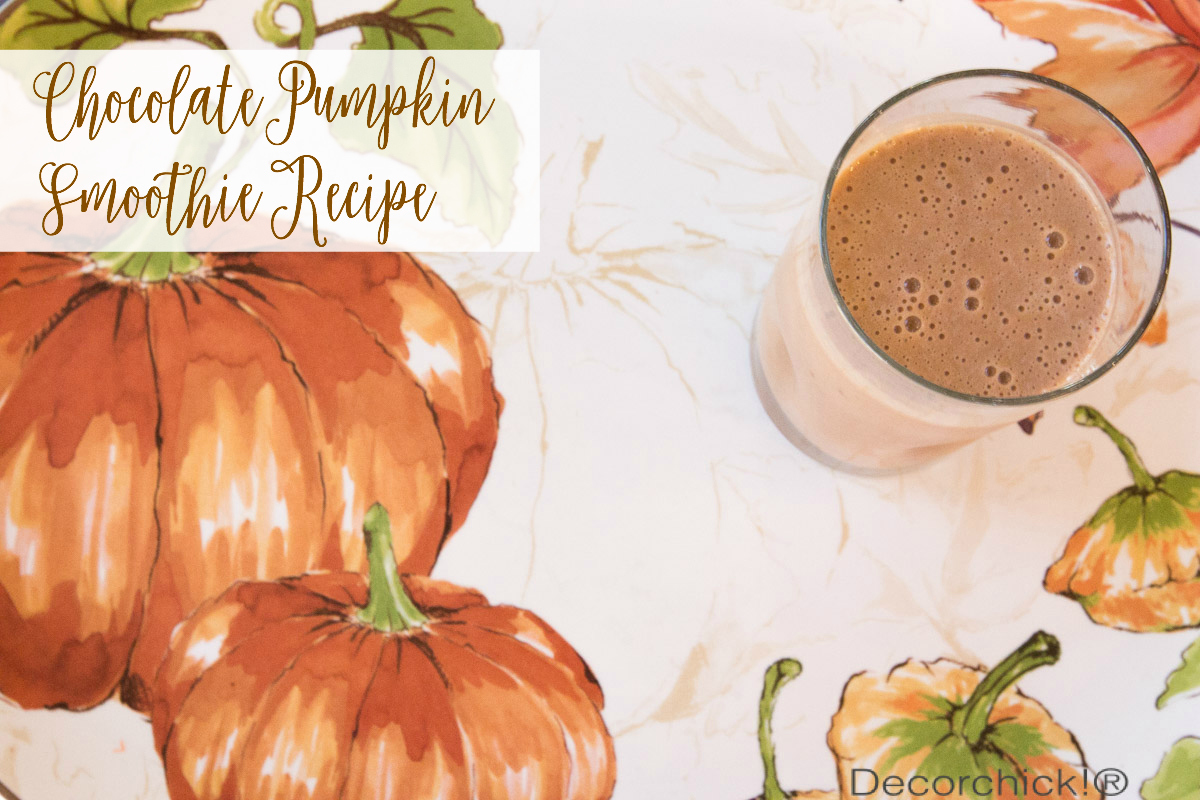 Here's how simple it is to make this delicious treat.
First gather up all the ingredients, and this is what I used here: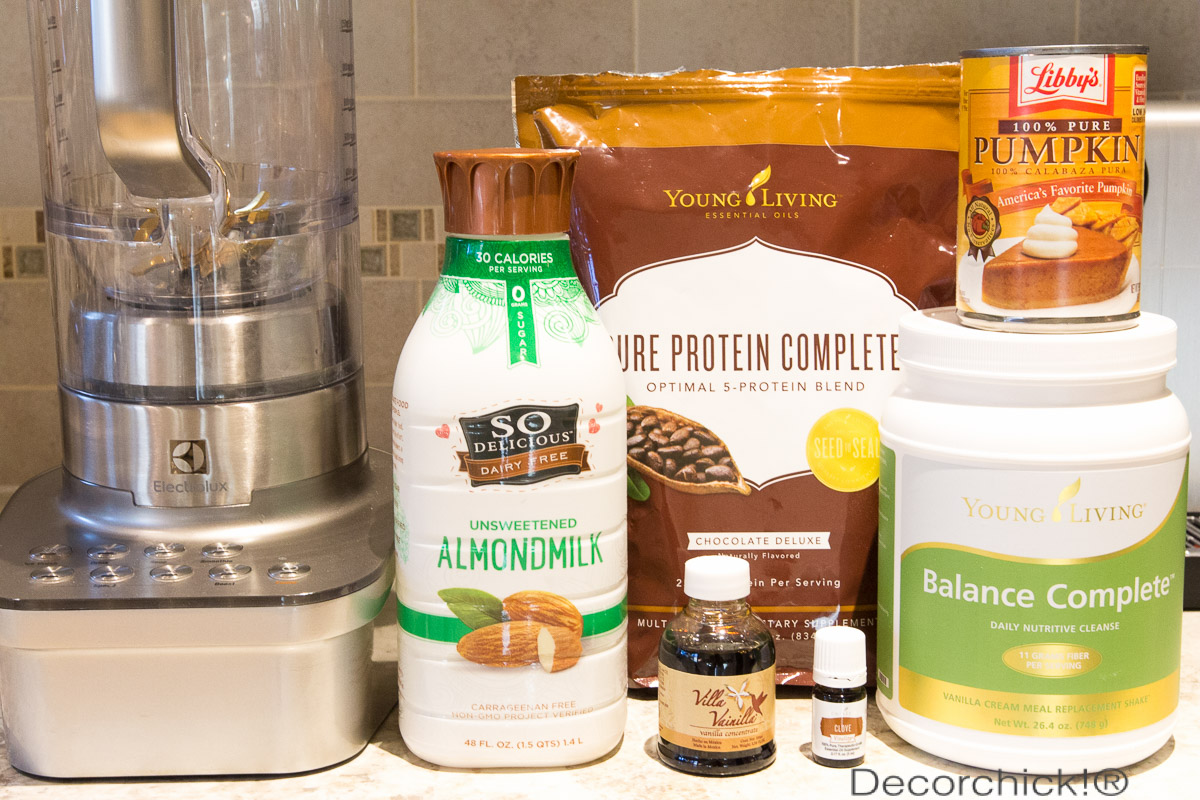 1 cup of unsweetened almond milk
1 scoop of chocolate protein mix
1 scoop of vanilla meal replacement mix
1/4 cup canned pumpkin
1/4 tsp vanilla extract
1 drop of clove vitality essential oil
1 cup of ice
You can use whatever brand of shake mixes you have, and I actually think using all chocolate would be the best. The Young Living Pure Protein in chocolate seriously tastes like a chocolate milk shake and of course it's my fav!
Put all ingredients into your blender and mix it up! Easy as pie.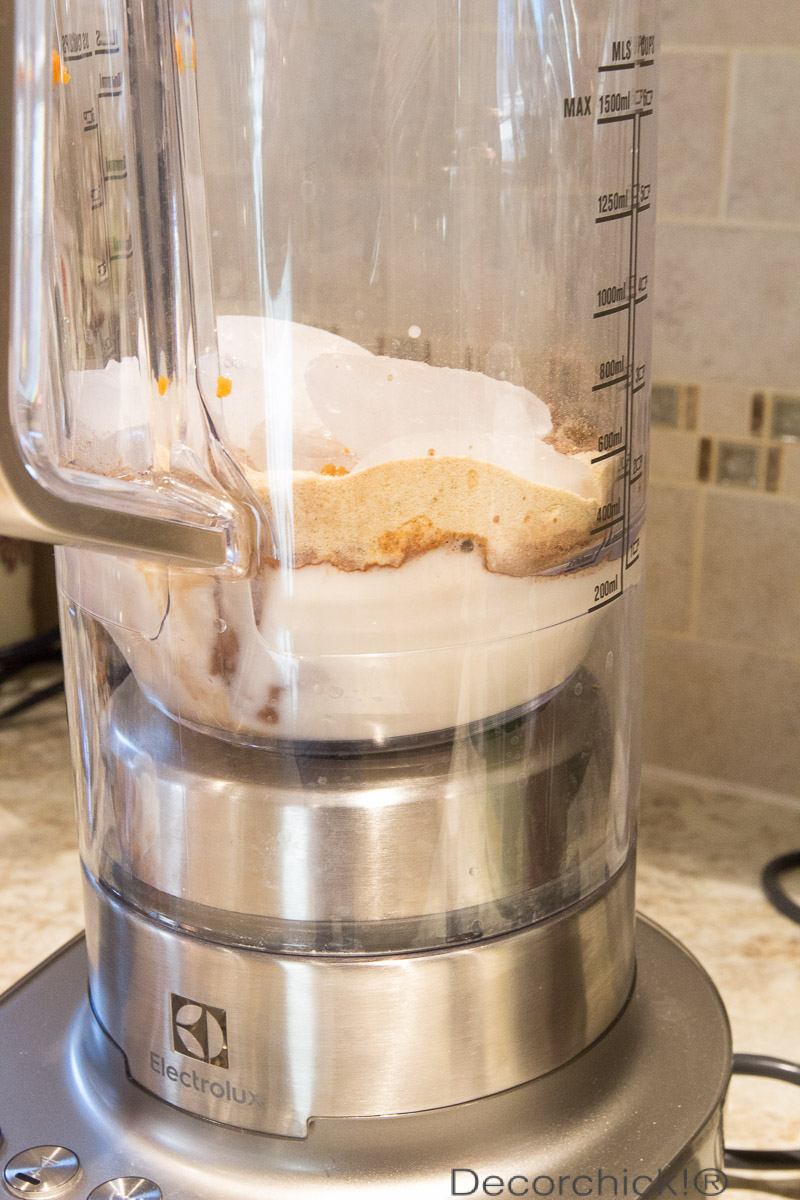 This Electrolux blender is seriously the BOMB and I love it for making smoothies! Hit the smoothie button (like set it and forget it) and it works it's smoothie-making magic.
And then you just need to enjoy the best ever chocolate pumpkin smoothie! It's really that easy. :)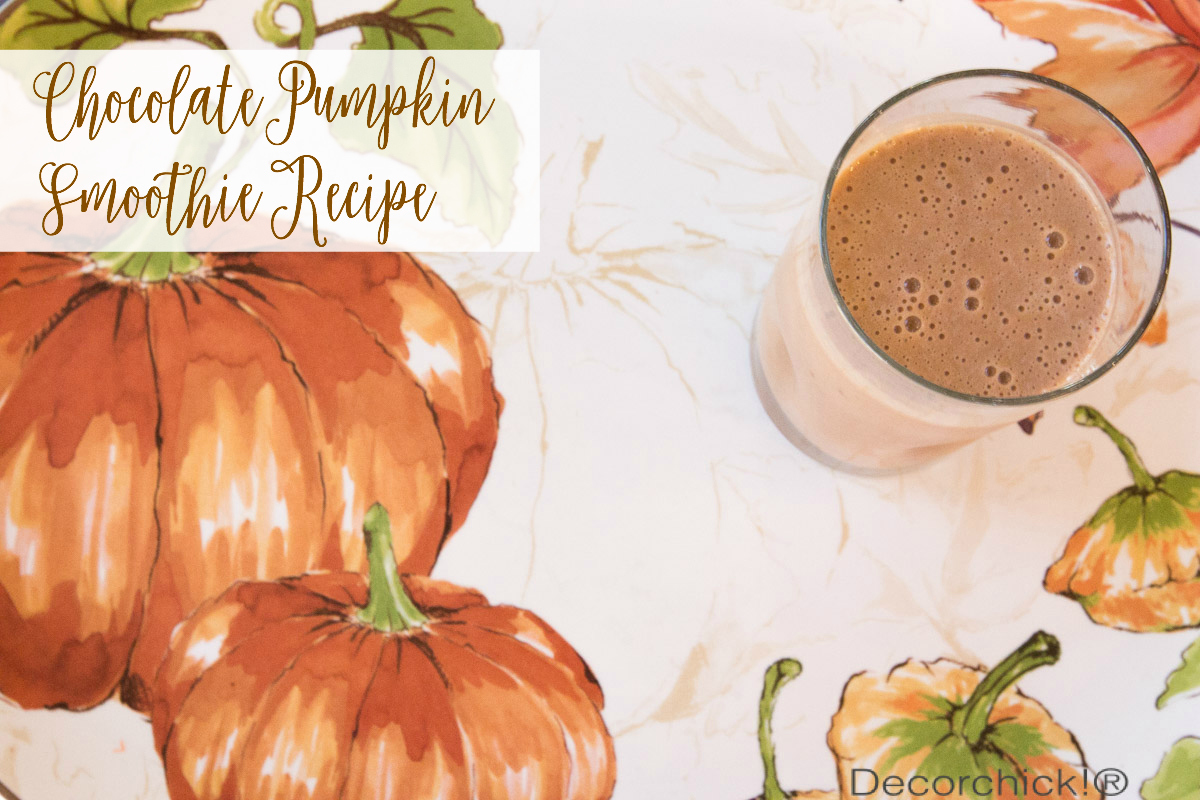 Who's going to be making this?! Let me know if you try it!
You can always find all Electrolux appliances at Amazon and the official Electrolux website. And you can also follow Electrolux on social media on Facebook, Twitter, and Pinterest. We love social media! :)
xxoo,
Decorchick!®
I'd like to thank Electrolux for sponsoring this post. All thoughts, reviews, and musings are always my own. :)