This giveaway now closed and winner announced at bottom. Hi friends! Christmas season is right around the corner and what better gift to give than the gift of CLEAN?! Today I get to show you a few new handheld vacuums I was fortunate enough to receive and review, and lucky for y'all, 3 of you will win one too!!  They are from Black & Decker's new Platinum Lithium Vacuum series, and wowee they are pretty sleek and stylish for a handheld vacuum!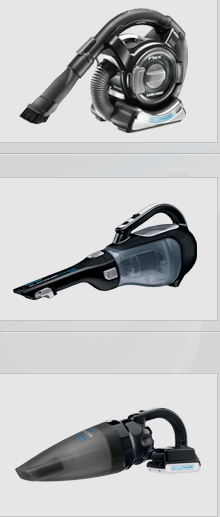 " The 20V MAX* Platinum series places consumers at the intersection of luxury and style with a premium vacuum series.  With lithium-ion technology, the Platinum series products maintain strong suction over long runtimes, allowing users to tackle big messes around the home, office or workshop." 
Now, I do have 2 full size vacuums that I love, but I believe it's also necessary to have smaller handheld vacuums that you can get to right away instead of lugging the big one out, plugging it in, etc because that's just inconvenient. Haha.
The first handheld vacuum I want to show you is the Platinum Lithium Flex Vacuum.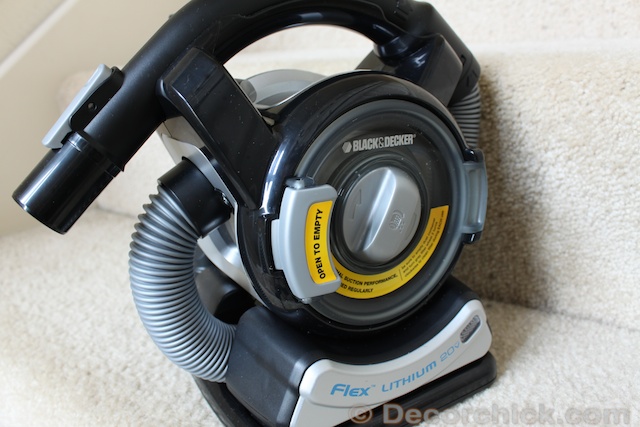 This vacuum is SO awesome. It just sits on this little charging plate and it's super convenient.  I love the flex hose too and it extends up to 4 feet.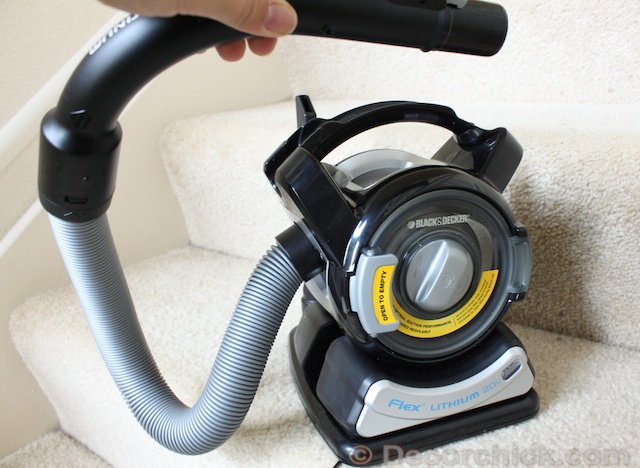 I desperately needed my car (aka swagger wagon) vacuumed and cleaned out so I put it to the test.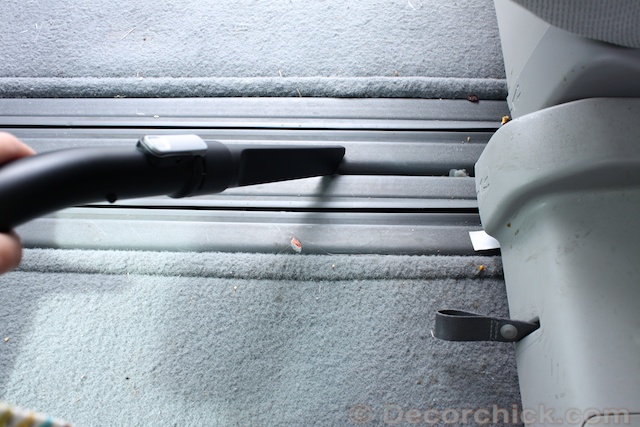 That attachment worked great for all of the mysterious pieces of gunk that were found in the crevices. And for the random raisins left behind. What in the world?!
Then I loved this brush attachment to clean off all the dust on the dashboard.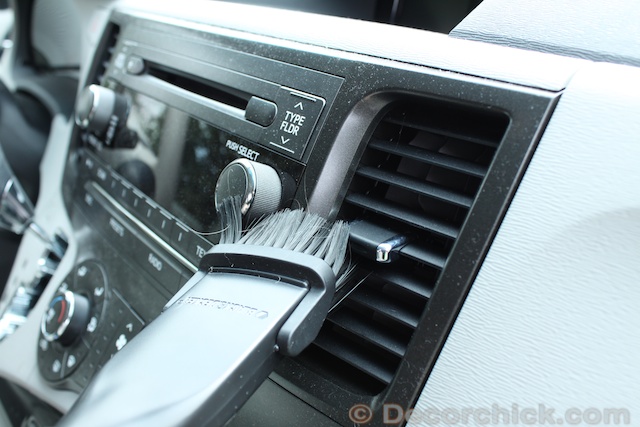 Worked like a charm and my car looked great. I love having a clean car. I wished it were clean more often.
Then I also tried out their Platinum 20-Volt Max Lithium Ion Slide Pack Vacuum.
This is a powerful little thing too. It's awesome to clean those messes in the kitchen, especially under the cabinets, and I love it to clean the nooks and crannies on the staircase.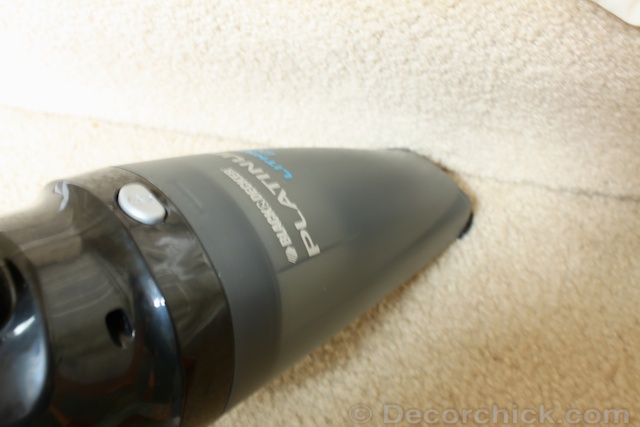 So see, having multiple vacuums is definitely handy! They are both super lightweight too, and all will hold a charge up to 18 months. Yowsa!
So would you like to use these power-packed vacuums too? I know you would and 3 of you will get to!!  2 of you will get to pick which vacuum you would like from their Platinum Lithium Vacuum Series and 1 of you will win the slide-pack vacuum (the 2nd one I talked about). Yea!
To enter the giveaway to win a Platinum Lithium Vacuum, please do the following (3 Winners):
Tell us what you would love to use one of these vacuums for? What would you plan on cleaning?
Bonus Entry: Like Black & Decker Platinum on Facebook
Bonus Entry: Share this giveaway on any social media site (Facebook, Twitter, Pinterest, Google+ etc) and include a link back to this post.
Please leave separate comments for each thing you do.  Giveaway will be open until Friday, November 23, 2012 and winners will be announced via Random.org.
Update: The winners are Linda Hays Hock, Moe West, & Kara (#358). Congrats ladies, and email has been sent! 
Good luck everyone!
xxoo,
Decorchick!
Let's Connect!