We have a lot of good shopping in Houston. High end to low end, you name it, we probably have it. Except we don't have In and Out Burger. What a shame. I love shopping though, duh, and I love finding new resources on good places to do it at! You all know I love thrift stores and antique shopping, so when asked if I wanted to try out the Bing Smart Search app I said sure, sign me up!
I wanted to get inspired and find some new antique stores in the Houston area so that's what I searched for. The interface was really easy and it came up with pretty results!
Those were the options that came up and then even a detailed map so I could get my shopping on.
I love all of the pretty pictures it pulls up of the antique stores too.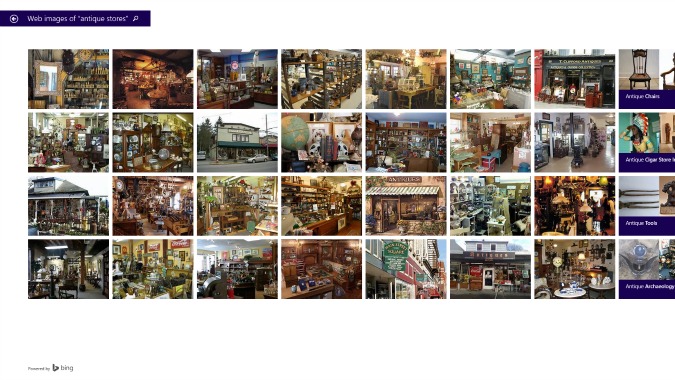 Then when you hover over each picture it has the address and name of the store so I know where to go on my next adventure before actually clicking through to the site. Pretty handy! Bing Smart Search shows you a clean, graphic view of relevant information from across the web. Check the weather, get directions, and take action right from the results.
Have you ever used Bing Smart Search before? Guess what I'll be doing this weekend? Yes, antique shopping!
xxoo,
Decorchick!
This post was created in partnership with Bing. With a type or a swipe you can search the web, the cloud, apps, and your PC or tablet, all in one place using Bing Smart Search on Windows 8.1.