As we come up on the last week of November and prepare for Thanksgiving, I know many of you are also planning to shop around for the best Black Friday deals! And well, yes, my favorite deals are going to be something else I'm passionate about, but you know what? It's seriously the best thing you can do for yourself, or even as a gift! The gift of health just keeps on giving. :)  And if you have no interest whatsoever in oils and better health, then by all means, feel free to skip this post. But this is something I am passionate about, and well, Decor+Chick really entails more than just decor. :)
So all this week Young Living is offering certain items at 20% off. And some of my favorites, like these!!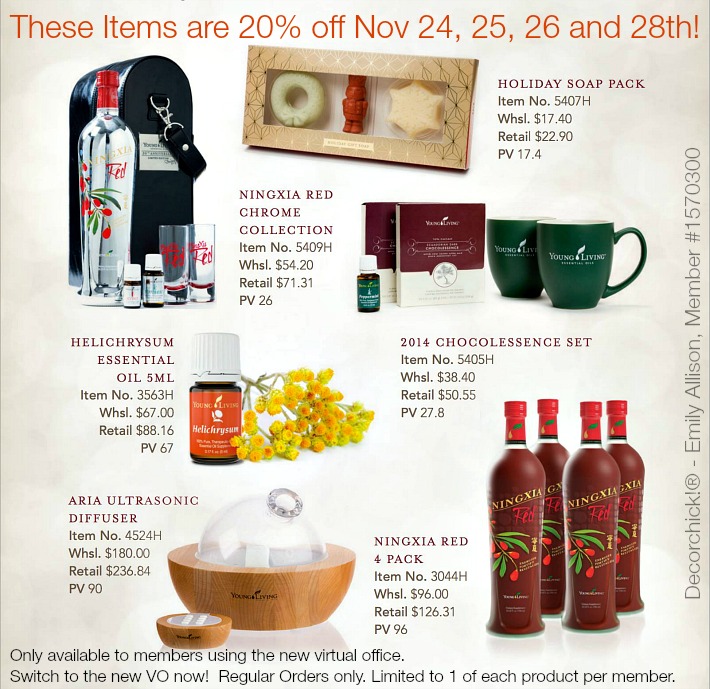 We basically rely on NingXia Red, and this 4-pack deal is an amazing price. ALL of us use it daily and it helps so much with supporting our immune systems and much more. If you'd like a more detailed explanation on what it does for us, please feel free to email me from the contact tab at the top of the page. And you of course will get the wholesale price as a member, not the retail price. Unless you want to pay that, but that would just be crazy right?
I have the Aria diffuser and the NingXia Red Chrome Kit and love love LOVE them. I will be ordering more of the Chrome kit because of the limited edition bottle and Red Shot oil!
The other items? Well they are going in my cart as we speak. :)
If you've been waiting to join Young Living with your Premium Starter kit, there's no better time than now to order! Why? Well because you can order that, AND take advantage of these special sales happening this week!
So for instance, if you order your premium starter kit, AND the NingXia Red 4-pack which is on sale, that will put your PV at 190pv, and you will get more free oils!!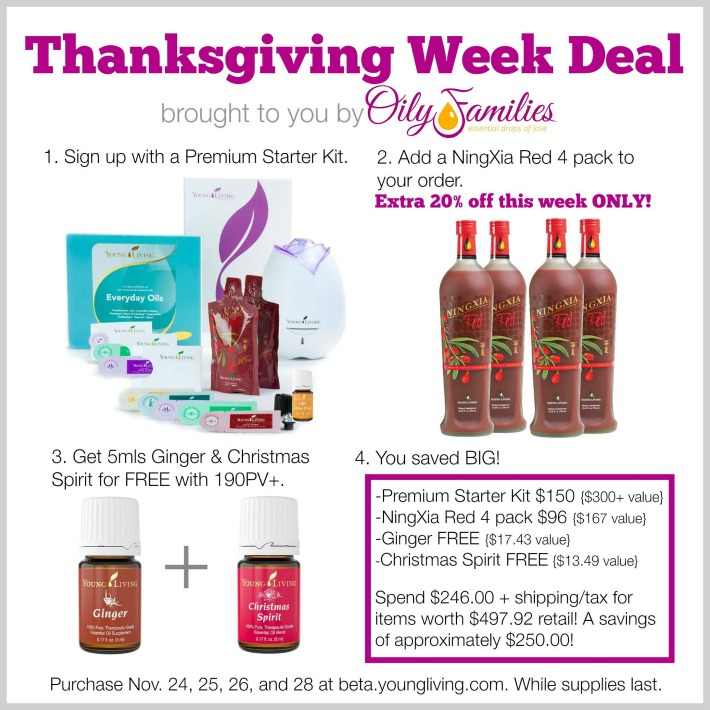 Or you can order whatever items you'd like to get the extra promos. It doesn't have to be these sale items per se, or it doesn't have to be anything additional at all. Just want you to know all of this is available. If you are already a member, please make sure you've migrated to the new virtual office to get these sales!
You can even order more and get these additional promos: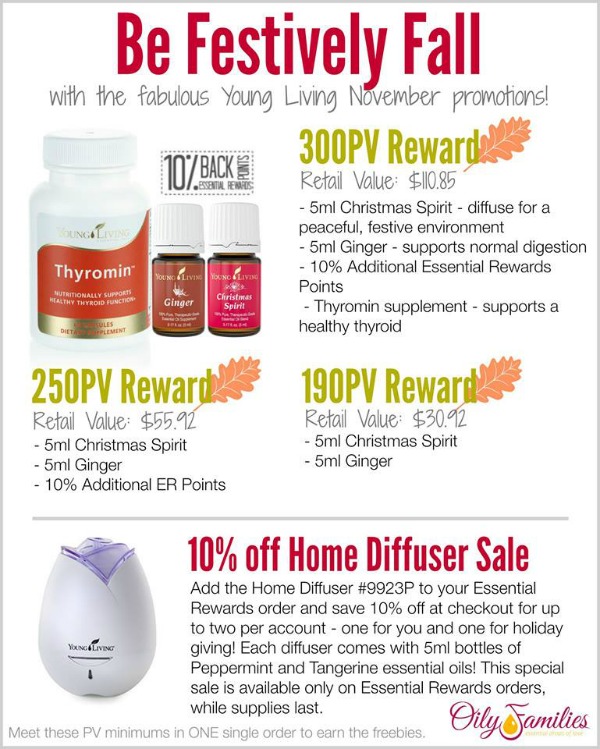 Please know, that YOU DO NOT HAVE TO SIGN UP FOR ESSENTIAL REWARDS AT THE TIME YOU ORDER YOUR PREMIUM STARTER KIT. It is OPTIONAL. Although I highly recommend the program so you immediately start earning points back, it's a completely optional program offered by Young Living. When you order your Premium Kit, and that's all you want right now, that's totally fine! You can always sign up for Essential Rewards later on and start reaping the benefits. But by no means is this obligatory. To see a more detailed explanation of essential rewards, please see this post.
So when you get to the sign up page and see essential rewards listed, if you want to order one of those kits then great, if not, just click "Enrollment checkout or Add More Products to Enrollment Order" to finish your order. 
I know! Woohoo!! LOTS of options this month to get tons of awesome freebies and product.
So who's ready to take advantage and try out these "crazy" oils the world is going nuts for?! It's amazing what a little knowledge, a little research, and a little faith can do to change your life. But this change is for the good, and I tell you with my whole heart, you will never be the same.
All of this comes in your premium starter kit.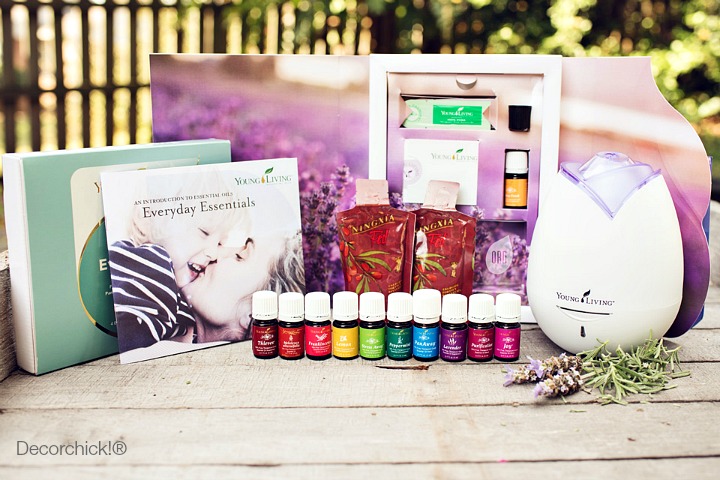 Order your new premium starter kit here and join us on this journey! You will not be lost once you get your kit. That's why we have the BEST team and support system around. I'm happy to answer any questions you might have! And if you are more comfortable chatting in private, then feel free to email me.
Hope you all have a wonderful Thanksgiving!!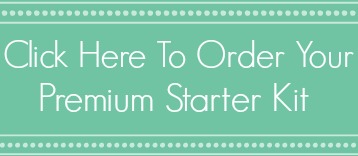 xxoo,
Decorchick!