I know that y'all know what I do, obviously. I do fun stuff to our house and write about it and you all get to hear about it.  But what you don't hear about probably often enough is what goes on behind the scenes, and HOW I am actually able to write about everything and have it disperse on the www. I just felt in my spirit today to give a little recognition to the guy who actually makes that all possible…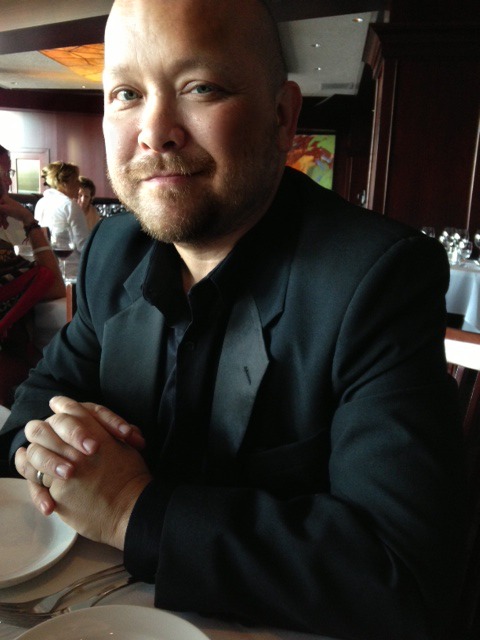 Mr. Handsome Techy Guy. Otherwise known as my husband Randy.
I am fortunate because I get to talk to y'all daily and communicate through y'alls comments and such and you can tell me how much you love or hate something. But the guy who operates my blog behind the scenes and does all of that not fun stuff should be praised too don't you think? It's not easy, and especially not easy for him when I am panicking that something isn't working properly. But he always gets it done. And life can resume then.
He is the one who built my blog 3 1/2 years ago, and designed it. I had the same design for 3 years up until we gave it a makeover a few months ago. So he's a huge part of Decorchick! too and I want us all to see how important he is. After all, I just write the posts and do my photos. Everything else he does and I'd be lost without him.
Have y'all ever thought about how these blogs run and how it happens? It's pretty crazy! Code this, html this, openhook that, SEO mumbo jumbo…I could go on.
So, this one's for you babe. We love you and all that YOU do to make me look good.
And p.s.-Wouldn't he make a great "Heisenberg" a/k/a Walter White? I think I'll get him a black Fedora and put his glasses on and he'll be set what do you think?
xxoo,
Decorchick!