Christmas, that is.  I wanted to make something for us to be reminded of what Christmas is truly all about.  I'll be the first to admit it is difficult sometimes to not get caught up with all of the presents, pretty lights, baking, ribbon, parties, photo shoots, Christmas trees, garland…you get the idea I'm sure. :)  And yes, I love all of those things.  LOVE.  I do all of the above because it's such a glorious occasion, and because I'm a wee bit obsessed with decorating.  But, put all that aside for a moment, because this is what I really want to do…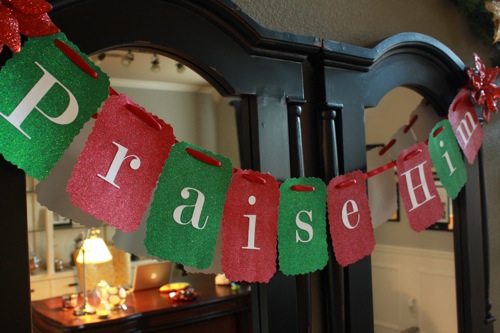 I want to remember to give Him praise during this season and every season.  And I put this on our entry table so there is no getting around it and we will ALWAYS see it.  :)  People that come through our door and our kids will be reminded.  And maybe even someone who isn't a believer that comes to our home, I hope it stops them and makes them go "hmmm."  But in a good way. :)
Don't worry, I won't get all preachy on you.  But I am not ashamed either. Some of you may even be a little mad at God right now, unhappy with your circumstances, or just plain struggling.  But He deserves our praise, even in the midst of all of the storms.
Ok, ok, so wanna know how I made it? :)  To see another lovely Christmas banner, check out Shanty 2Chic's Joy to the World banner. Love it!
I bought some of this lovely cardstock at Hobby Lobby for $5.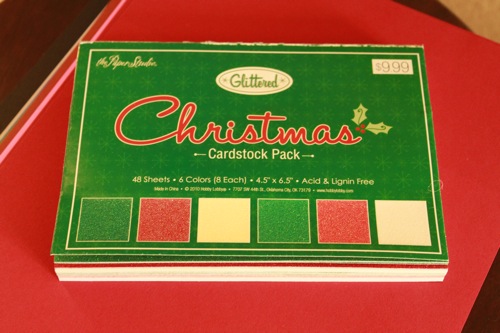 It's very sparkly and glittery, and the best part is that it is NOT messy.  I don't do well with glitter everywhere.
Then I used my handy dandy Silhouette machine and cut out my letters on white cardstock.  Me and the Silhouette are becoming great friends.  It's pretty addictive.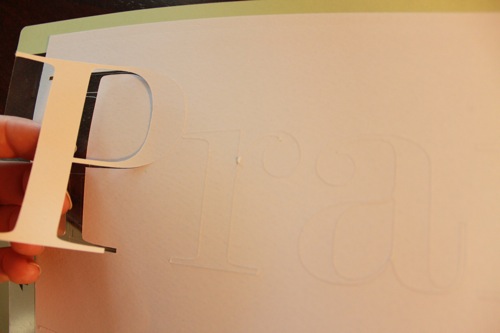 Then popped out my letters and glued them with modge podge to my glittery square paper.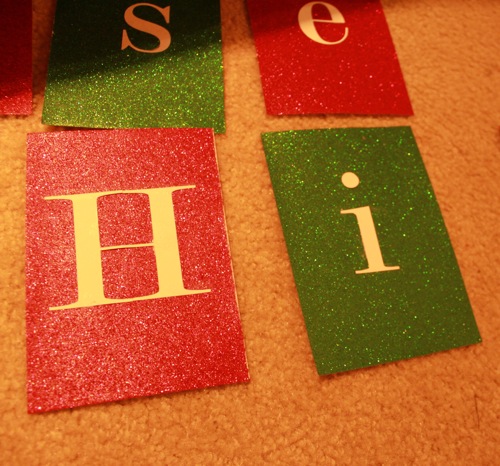 Used my pinking shears around all of the edges for a little more detail…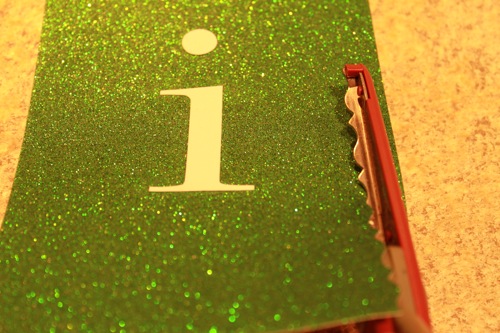 Then just used a hole punch to make two holes at the top, and strung with ribbon. Those poinsettias I used are from the Dollar Store.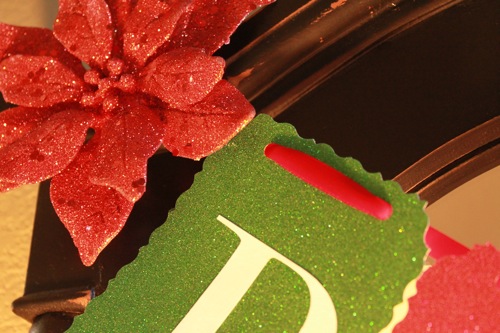 And if you have an inquiring mind like me, I just used those mini command hooks to attach the ribbon to the mirrors.  Those things are wonderful!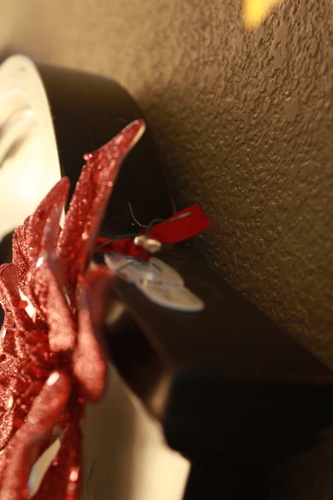 And voila!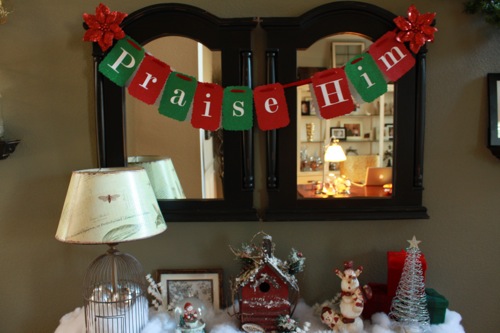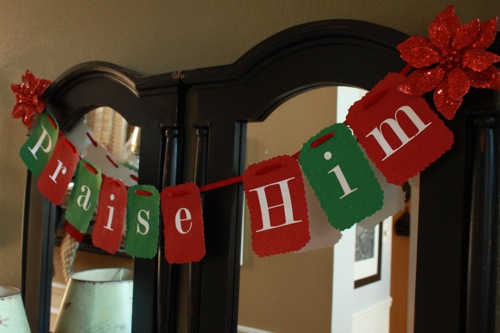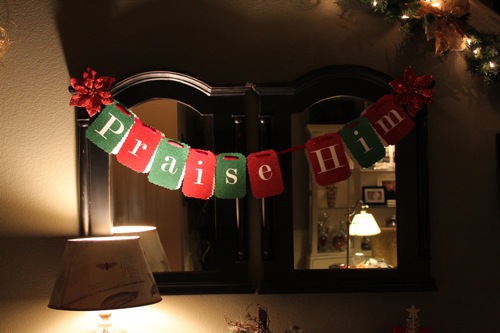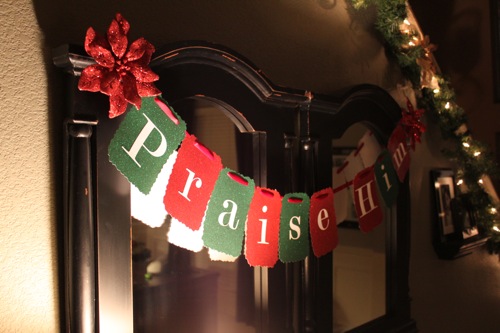 So join in with me and let's praise Him, because He is worthy.
Amen.
Sharing this post at My Romantic Home, Tatertots and Jello, Funky Junk Interiors, Under the Table and Dreaming, Thrifty Decor Chick, Centsational Girl's Holiday Craft Party and The Shabby Nest