Time is flying. 7 months already. And I know she was cute before, but man, 7 months is even cuter! She's so squishy and happy and laughing and it's just too precious. I'm so glad I've been doing these monthly posts, not just for y'all but for me too to see how much she changes each month. It's easy to forget with mommy brain. BTW, will my brain ever come back??
You can imagine though at 7 months she's pretty squirmy so it's hard to get a still shot! She had to have something in her hands this time.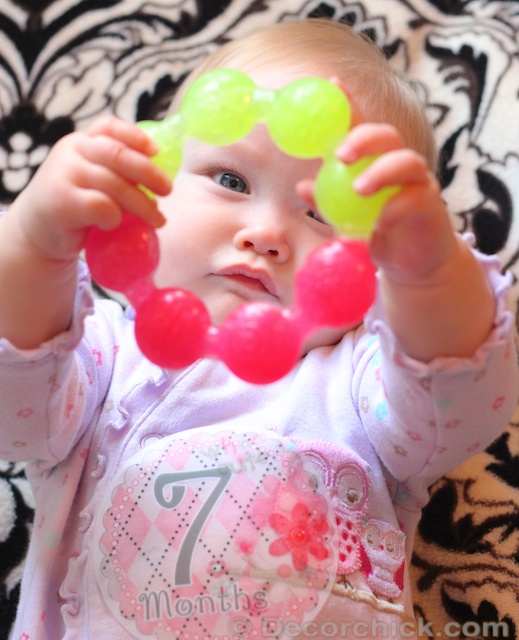 Teethers are her friend these days and she's sprouting a bottom one right now. She thinks it's fun to bite me. And I have news for her that's it's not!!
Here, again with the teether wondering why I'm asking her to be still.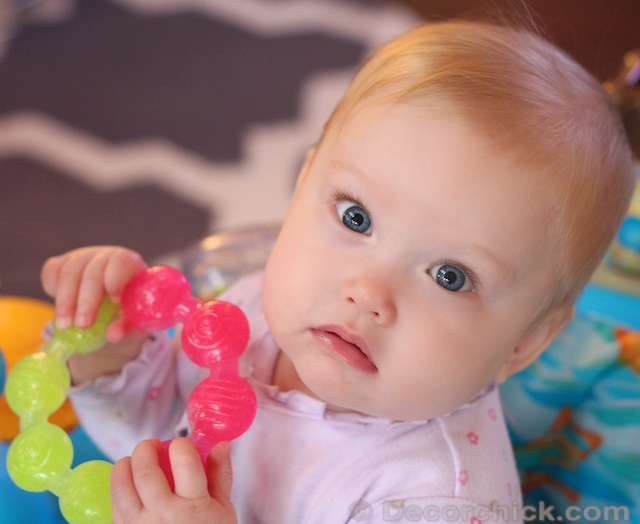 We took them to the park this weekend and she got to swing.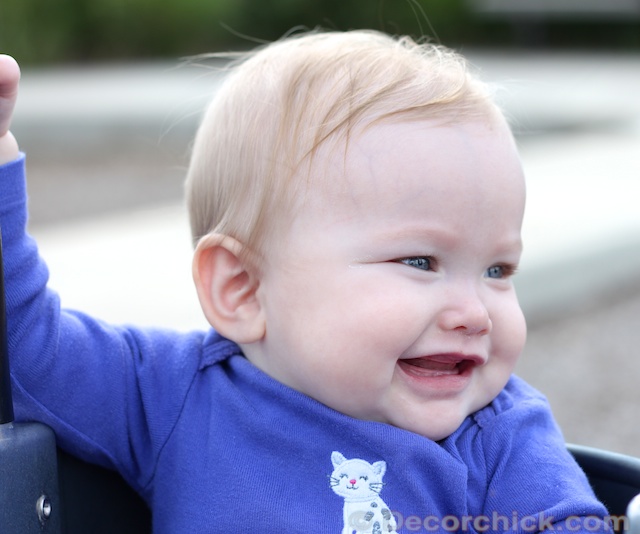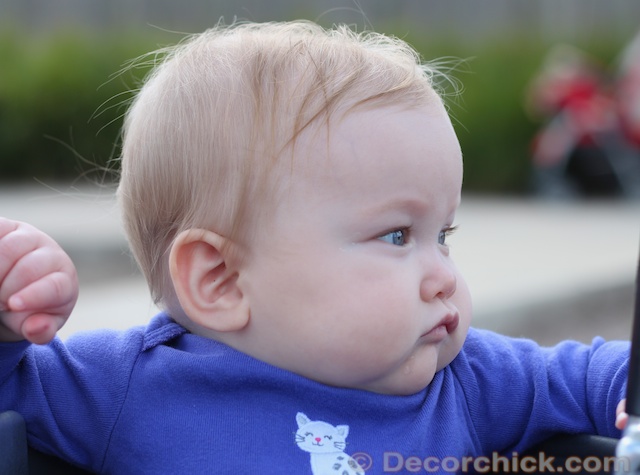 Those cheeks and chin(s)!
And then there's this one…cracks me up.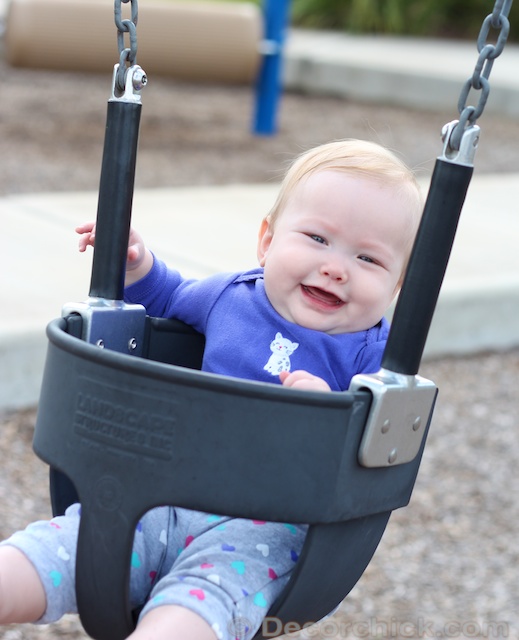 Looks like she's thinking "ohhhh stop Mom, I know I'm cute!"
Then the swing must have wore her out and she needed a break…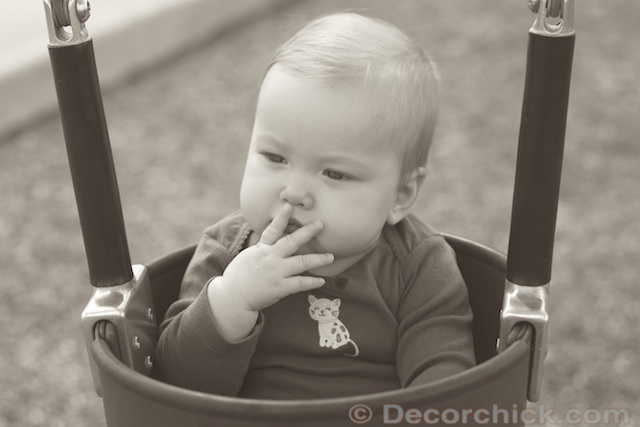 Too bad it looks like a smoke break! Not in this lifetime little girl don't even think about it. :)
So that's the 7 month update! She still has the same sleep schedule and is still like clock work. She doesn't like when you leave the room and will yell at you. OH, she says da-da too!! It's SO sweet. :)
PS- I've been having fun improving my camera skills and wanted to let you know that Shoot Fly Shoot just released their Photography 102 class this week and it's on sale until February 11 for $49! It's made up of 10 separate videos and the entire training class is 4 hours long. Pretty sweet deal! They cover shooting in RAW, lenses, lighting, portraits and more. I know many of you have taken their photography 101 class so you may want to take this one too. I can't wait to dive in. I feel like I am always learning something new about my camera and these classes really help me. If you are interested you can order here. Just click the "classes" tab and select from the drop down menu Photography 102. And if you haven't taken 101 yet you need to! It's really great.
xxoo,
Decorchick!
Let's Connect!