Hey guys, a special little weekend post which I rarely do, but I wanted to get in Ellie's 6 months update before the week started. :)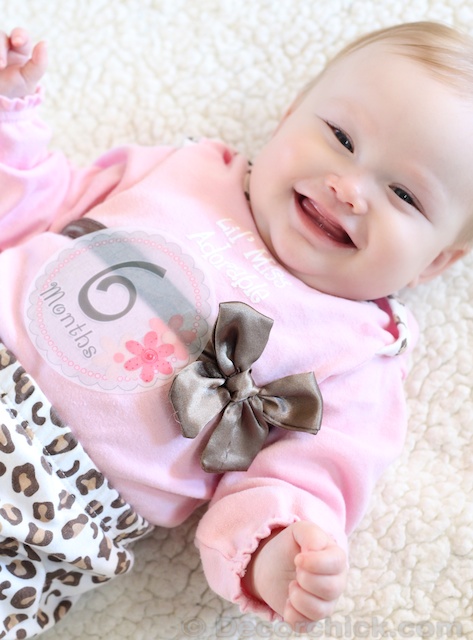 She is still all over the place and happy as a clam (where did that phrase come from anyway?). Although we did have a bad experience at Homegoods a few weeks ago and she was NOT having it. Ha! I remember Emma used to hate Hobby Lobby when she was a baby so maybe Ellie's store she hates is Homegoods. So unfortunate.
She LOVES her sisters and brother and gets so happy when she's by them. She giggles a lot now and it's precious. She has a funny little laugh. She still is a great sleeper at night (hooray!) and I gave her her first baby food of mashed bananas on January 1.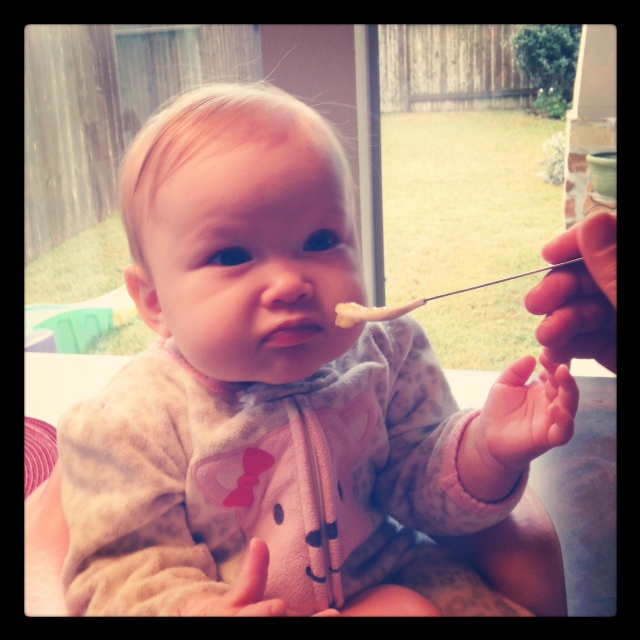 She ate about 5 bites or so then decided she was a little unsure about them. She's been doing well with the other food I give her though and I just mash up whatever we have and don't do the jar baby food. When I weighed her last week she was 18.3 pounds. She's a heavy little thing.
She was not feeling too hot the day I took this picture but I still think it's precious.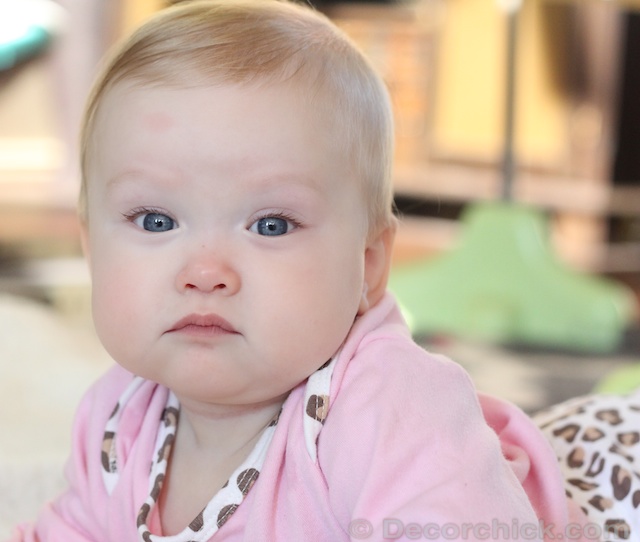 She looks so different in all of her pictures and has many faces. Ha!
So that's about it, just wanted to give you a quick little update. :) Hope you're having a great weekend and I'll be back tomorrow!
xxoo,
Decorchick!
Let's Connect!