Hi everyone, hope you are having a great Labor Day!  I am just popping in to post a few pics of the little one that turned 2 months old over the weekend.  She is just so cute I couldn't resist showing you!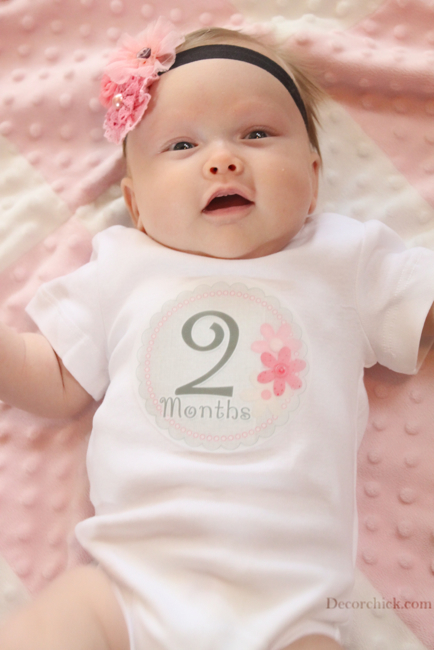 She's smiling lots, loves Daddy's voice and always responds to him with smiles, and she's cooing like crazy. She loves to play with Emma too. I can't get enough of her.  She's such a sweet little thing and is a really good baby.  She sleeps really well too and even kind of has a routine already.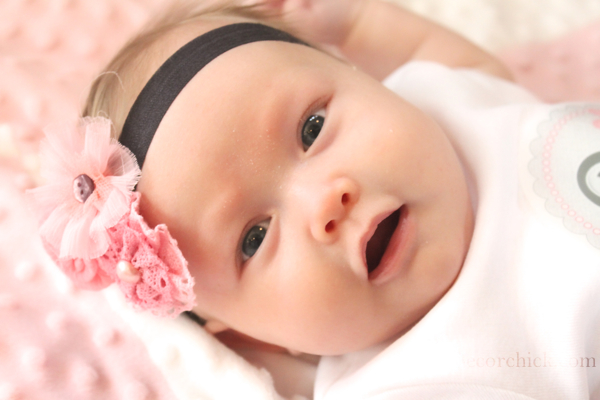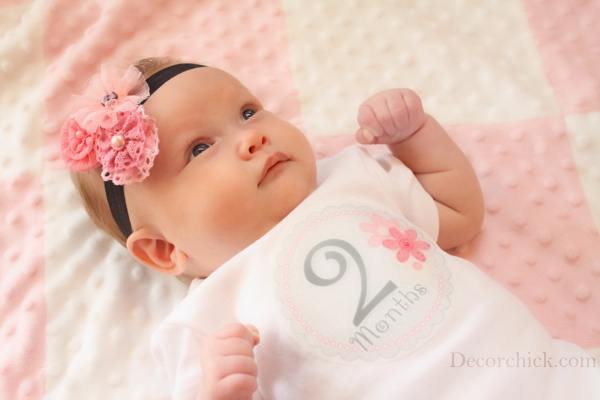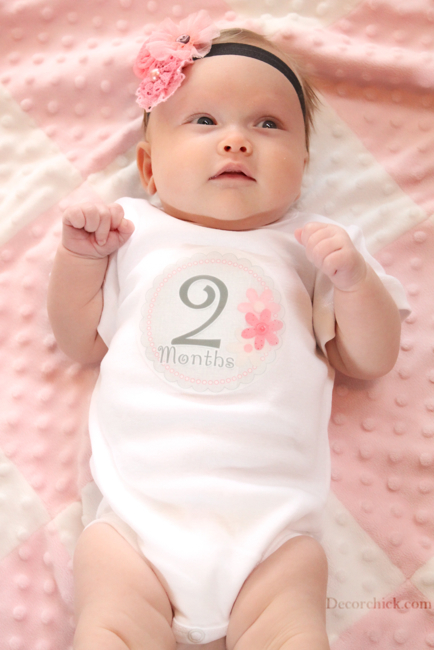 I know everyone with kids thinks they have the cutest kid in the world, but man, she is really cute!! :)  And she is getting chunkier each day and seems to develop a new roll somewhere else that I can't resist squeezing. :)
Be back tomorrow with a new project I did for her room!
xxoo,
Decorchick!
Also find me on Facebook, Twitter, Pinterest, Google+, RSS and Instagram