Ellie has gotten so big and changed so much over this last month. Still can't believe she's almost 1. She's still the sweetest little thing, is super sensitive like her mama, and is just overall a great baby. I promise if I had complaints I'd say them so you all don't think I have the most perfect baby that ever lived or something, but seriously, she's just an easy going girl. Of course I'll have days where I am ready to pass her off to Daddy right when he walks in the door and days when I just need to be alone kid-free. So I am normal, I promise.
Anyway, I love this picture of her.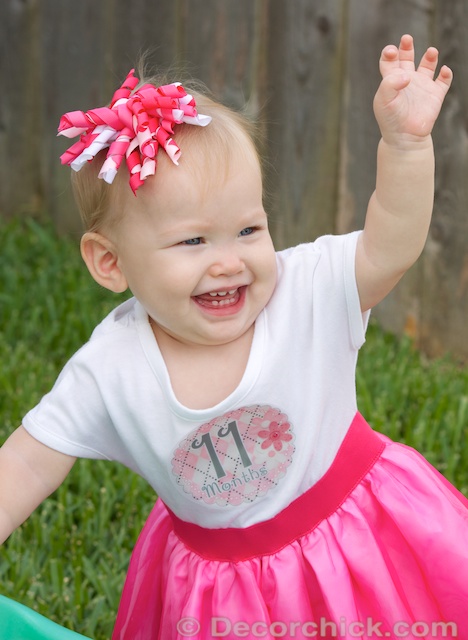 She was actually waving at her sister as she was coming down the slide. She loves her big sister so much and it was the cutest thing ever. And her cute little dress is from my sister–so sweet right?!
She makes many faces…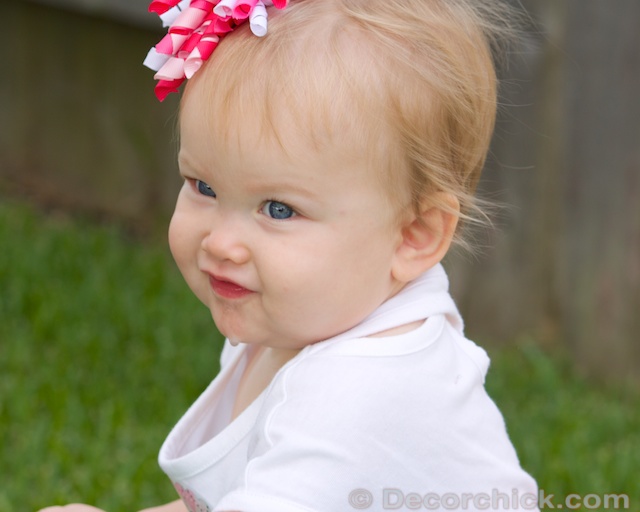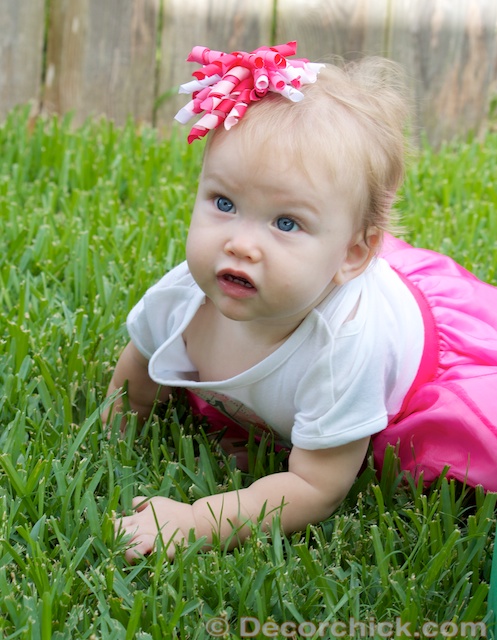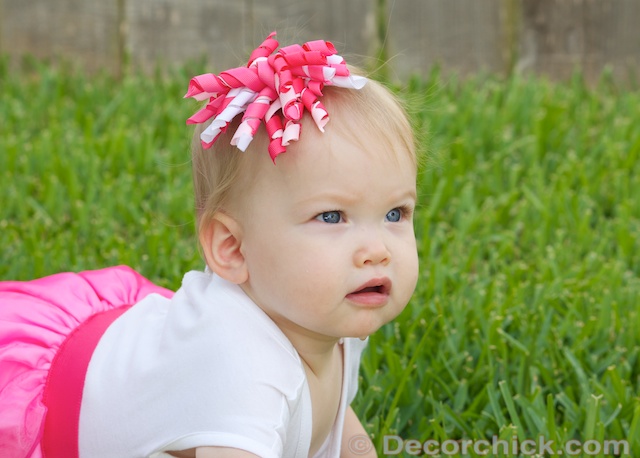 She isn't walking yet, but standing up everywhere and thinking she can balance but isn't quite there yet. I suspect it will be any day. :)
She made her way over to the little outdoor roller coaster and discovered a puddle of water during our little photo shoot.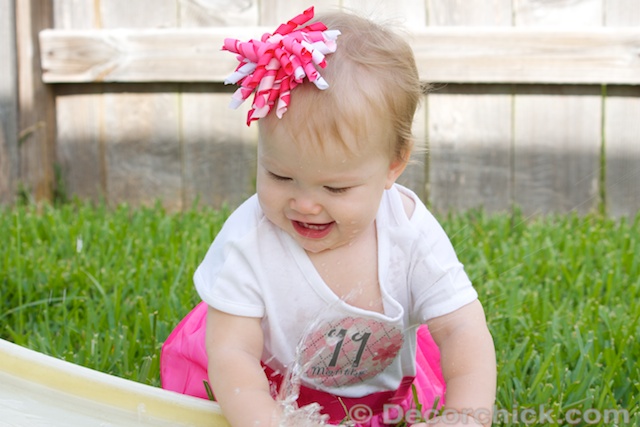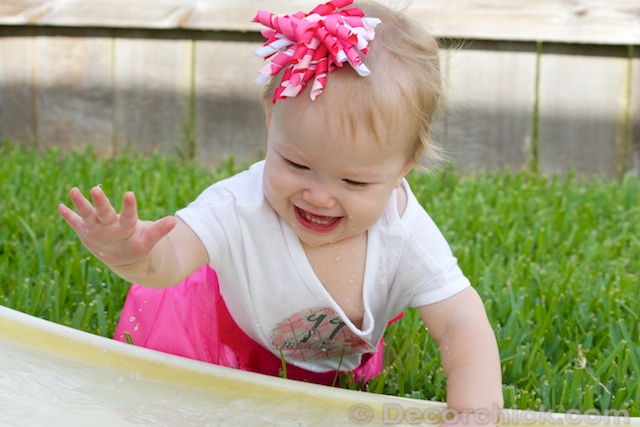 Then Emma came over and joined the fun.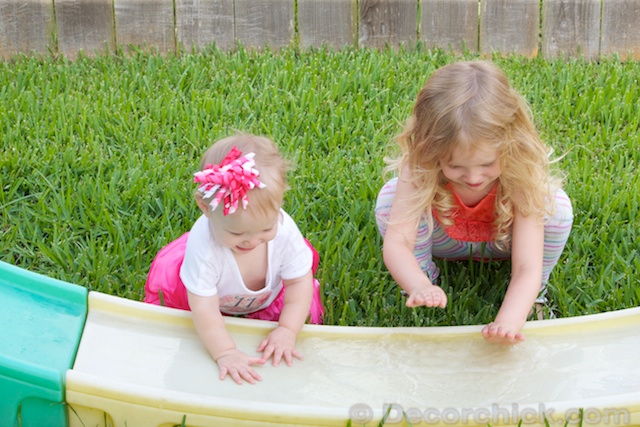 And look at this next pic.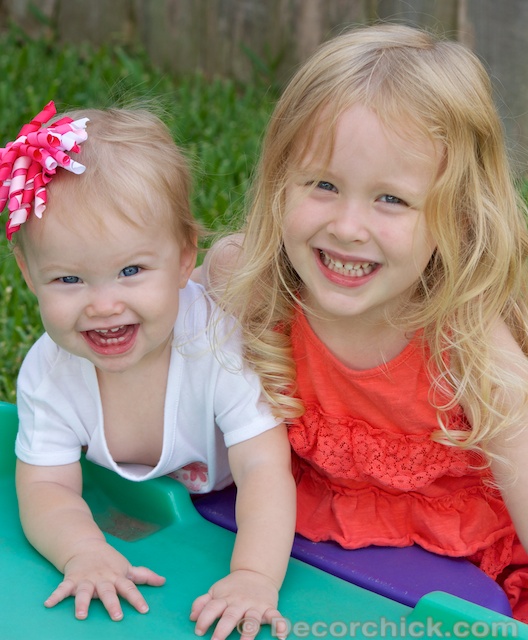 Both of my girls smiling AND looking at the camera at the same time?! Miracles do happen.
I guess that's about it! This year has literally flown by. I really need to figure out her birthday party so I guess that's the next update you will see from me. :)
And thanks for letting me chronicle this 1st year with you all. I know it's not decor related but my kids are such a huge part of my life and I just love talking about them and showing them off. And it's not every week that I do it so I think on occasion it's ok, and it's what feels right to me. And you will finally see her nursery soon and I'm so excited to show you all. It's one of my favorite rooms I've ever done.
xxoo,
Decorchick!
Let's Connect!