The color of our staircase rail never bothered me before, but I started looking at it recently and thought how nice it would look if it was actually a dark espresso color.
Here is our staircase rail before…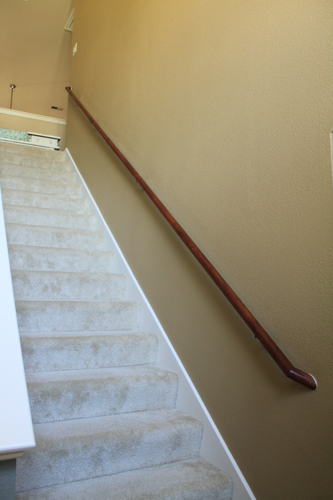 [1]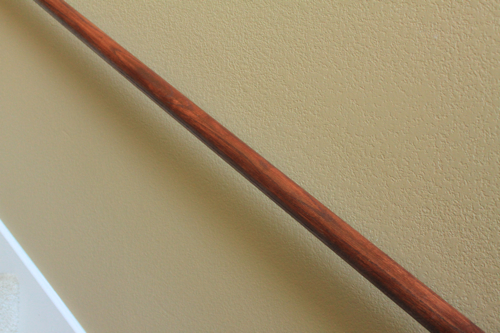 [2]
So, I borrowed some stain from my Dad and got busy. Oh, and no, I didn't sand anything.  You could though for a nicer finish.
[3]
All I did was rub it in with that staining sponge and that's it.  Very simple.  Oh yes, remember to STIR, not shake your stain. :)
Here it is now.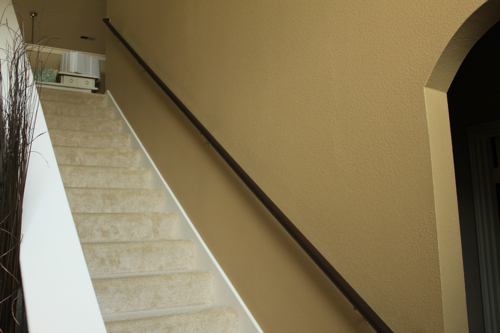 [4]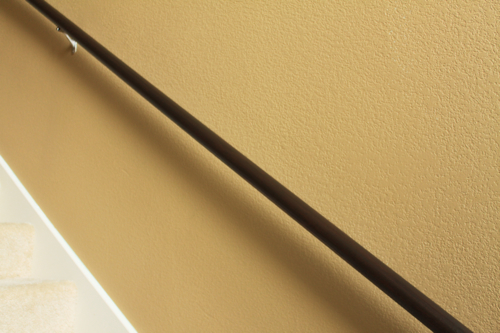 [5]
Buh-bye orangey-reddish wood!  I didn't do a perfect staining job of course, but it's a nice update. :)  I still need to add a coat of polycrylic as well.  But now I want to stain all of our kitchen cabinets a dark color.  Are you surprised I didn't say I wanted white kitchen cabinets like everyone else? :)
I cannot wait till I can start my projects on this staircase wall.  I have a lot in mind for it.  Hope it comes out as good as it is in my head! :)
xxoo,
Decorchick!
[54]