Well I let my other plants on the front porch go to pot too (hehe get it?)
So in order to fix that, here is what I did.
I took some moss and pretended it was hay, some fake Fall leaves, sat a pumpkin on top, tied a ribbon, and called it a masterpiece.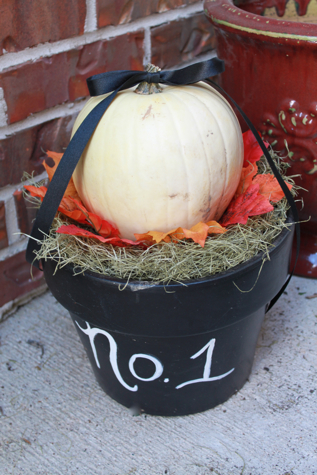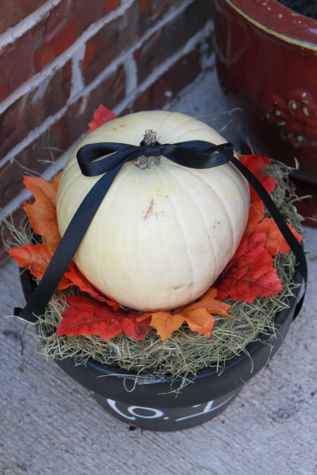 Brilliant right? :)
Oh yea, and this other little pot got a new friend because the plant was dead as well.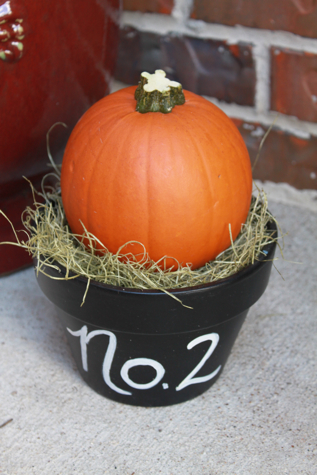 Fancy smancy, and no proof of previous plant life is even noticeable.
Nothing huge, but at least it's an improvement from what was there. Oh yea, and it was free!  Yay! :)
P.S. – I still haven't put anything in the big red planters from when I killed the trees, in case you were wondering.  I think any living plant should be afraid to come take up residence at our house.
Don't forget to enter the giveaway from The Vintage Pearl HERE.
Please visit these lovely sponsors too. :)
Altar'd – How to paint furniture guide
xxoo,
Decorchick!