Today's post I am particularly excited to write. So read it. Don't skip and read just the pictures. :) So allergy season is in full swing now, at least it is down in the South. Have I always had allergies? I honestly do not know, never been tested. But what I do know is that I have always had severely sensitive skin, and whelps up easily, and I have horrible itching fits. So yes, I am convinced I am allergic to something. Thank goodness next Wednesday is almost here because I am going to an allergist to actually SEE what the allergy is. BUT….
In the meantime, and since this new oily venture for me that I can't stop talking about, I tried out what essential oil lovers call the LLP bomb, or LLP protocol, or LLP recipe, and let me tell you something. It instantly stops my issues when applied.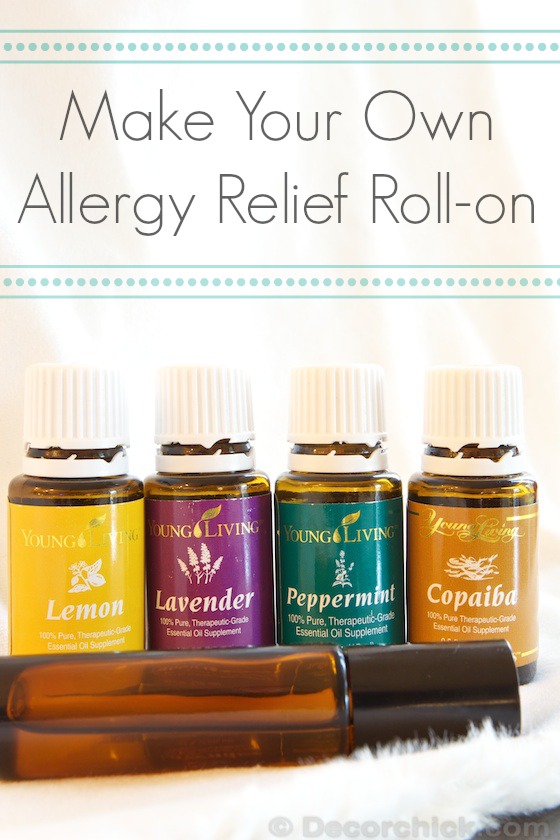 Now, LLP stands for Lemon, Lavender, and Peppermint. That is the typical "oily" allergy protocol. And it works. And works well.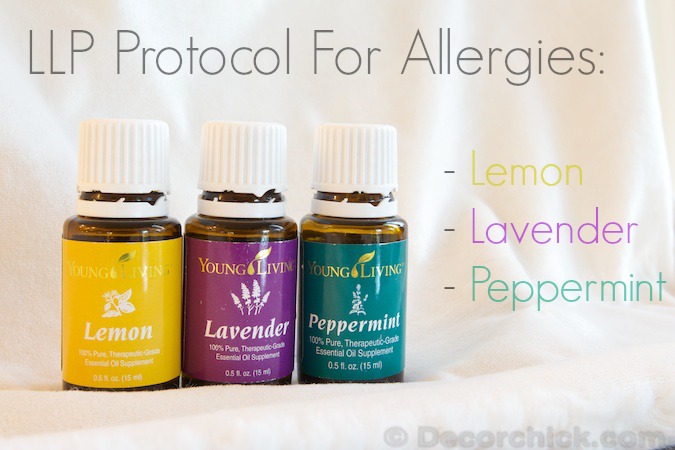 But mix in the Copaiba oil pictured in the first photo, and it's truly a powerhouse combination!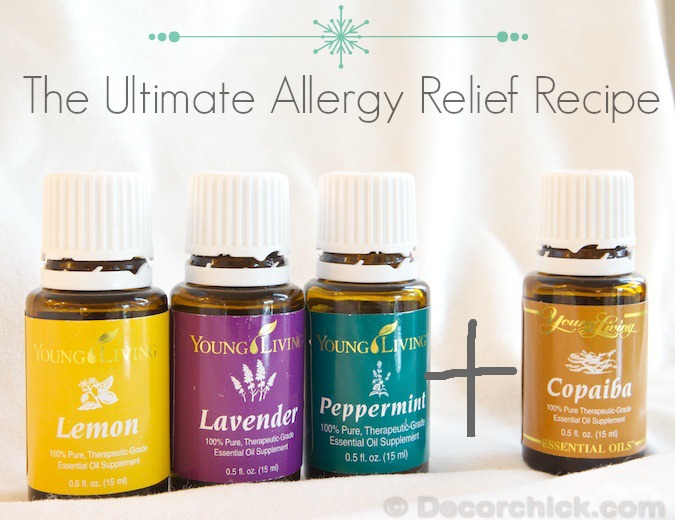 Why? Because the Copaiba oil works as what is called a magnifying oil. Meaning, if you apply it to or with other oils, it is going to enhance the other oils' properties giving you maximum benefits.
Copaiba is highly regarded as being an amazing anti-inflammatory oil and comes from the oleoresin of the Copaiba Tree. It is used for many things: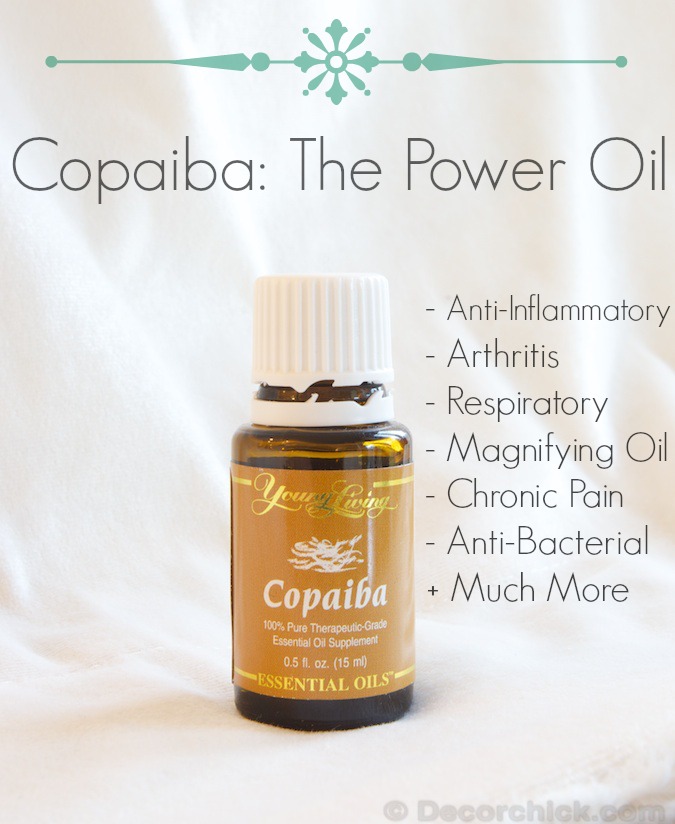 And let me tell you this too–last night I was starting to get that scratchy throat, chest congestion stuff trying to happen. Well I remembered about Copaiba's respiratory benefits, so I put 3 drops in a clear vegetable cap (shown below later) and some olive oil in the same cap, swallowed, and minutes later my nose was dripping!! And it has not even been runny at all. But Copaiba acts as an expectorant too, so it was just breaking down all of that junk just like that! I was seriously amazed.
So guys, I have been applying the LLP+Copaiba recipe on the back of my neck and bottoms of my feet as prevention, and if I feel an itch coming on I'll roll it directly on the area and it's immediately stopped. I really can't get over this. And I know SO many people suffer from allergies, and I know SO many people who only use this LLP protocol now with success and it's really life changing. If you know you are going to be outside or cleaning around lots of dust or whatever your allergy may be, just roll this on and you will *hopefully* be good to go. I also apply this on my daughter too.
I ordered these little amber glass roller bottles from Abundant Health for super cheap and am ADDICTED to them!! They are so very handy.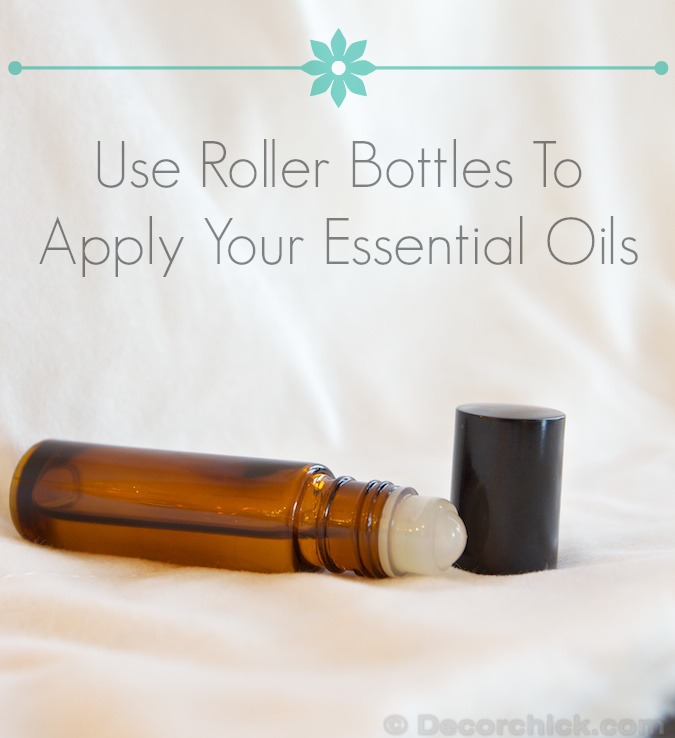 To make my allergy recipe in the roller bottle this is what I added:
20 drops of lemon
20 drops of lavender
20 drops of peppermint
20 drops of Copaiba
add equal parts or a little less (depending on your skin sensitivity) of carrier oil, like olive oil, fractionated coconut oil, Young Living's V-6 oil etc.
That will fill up your bottle nicely and should last a while. If you want to just try it out and see how it works with you, try 10 of each instead.
If you don't have one of the glass roller bottles, you can always put 2-3 drops of each oil on a spoon with some honey and take orally, OR put 2-3 drops of each in a clear veggie capsule along with some olive oil (or other carrier oil) and swallow.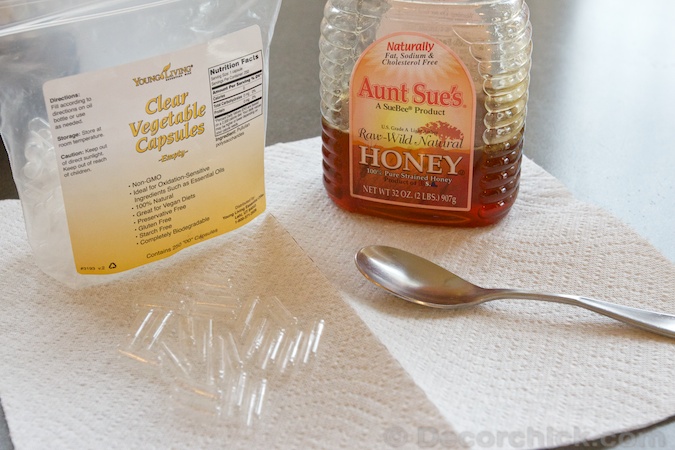 I have done all 3 methods that I have talked about in this post, and all 3 work great. It's truly truly amazing.
Are you ready to try these amazing oils yet? I know so many of you are.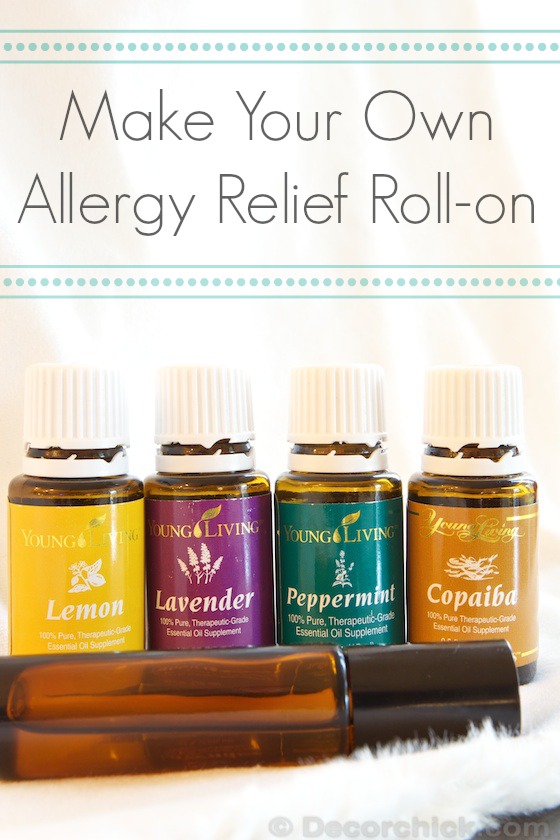 How great would it be to not have to take that Benadryl or Claritin or get that allergy shot any longer? I am not promising you that you won't have to take them ever again, but it's worth a shot right?
So I would love to know if you are an allergy sufferer, and what you take for it? How long have you had to take something?
P.S. – New to essential oils in general and want to know what all the hub-ub is about? You can order directly here, or read here for more posts and how we use them and how to order as well. Check that page for the latest promotion I am offering also! It's a good one! 
xxoo,
Decorchick!