I had good intentions to show you something new today. Really, I did. But you know what? I'm tired. I just recently finished TWO room makeovers in less than 2 months. That's kind of unheard of coming from me because I sometimes move at snails pace.
The first makeover was of course the bathroom that you all saw in January, and the second room you haven't seen because it's top secret (not really) and will be shown during Sherwin Williams' National Painting week in April! But, I had to have the room already done a few weeks ago, so we have been crazy busy pretty much ever since Christmas was over. I just didn't mention that little tidbit until everything was all finalized, and boy, what a sigh of relief to get it all done. We love love LOVE it and I absolutely cannot wait to show you all. I never say the word amazeballs, especially after reading an article about 10 things a person over 30 should never say and that was included in the list, but man, this room is amazeballs.
And ever since we finished the amazeballs room, I've just wanted to sit. Sit for long periods of time and relax and get back to normal. Because my schedule has been anything but normal going to bed at 1 and 2 am on many nights. And I hadn't worked out in like 2 months either so I finally just did that again last week so I felt a little normal again. I promised my spandex I wouldn't put them in hiding for that long of a period ever again.
And no I'm not complaining y'all. I love what I do so much. Just wanted to let you all know a little about what's been going on around here.
We like spur of the moment trips so we even took one this past weekend out of the blue. And I learned a few things.
We definitely will not ever be driving to DisneyWorld or somewhere fun with kids because ours don't do well at 2 and 3 hours in the car.
I know it's useless to bring a stroller anywhere we go because Ellie, the 1 1/2 year old won't ride in it but 2 minutes and will want to be carried everywhere instead alternating every 5 minutes between mommy and daddy.
I now know Ellie won't be on her nap schedule while away and I can't expect her to nap in the stroller like other kids do because well, she WON'T STAY IN THE STROLLER. (I'm not bitter or anything)
I won't say amazeballs on here again. Promise.
All kidding aside, we did have a fun time. Was it relaxing? No, not in the least. Haha! But making memories right?
And I managed to not bring myself any clothes, but praise the Lord I brought my Young Living oils and diffuser!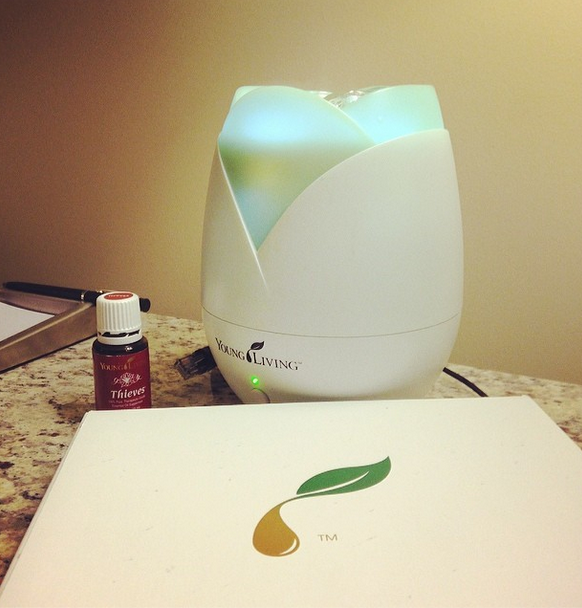 Ha. Seriously though–you need to diffuse that Thieves in a germy hotel room. Made me feel much better. :)
Anyway, I'll show you all some more stuff soon. I just needed a little mental break and relaxation. But now I have piles of laundry to do so I'm not sure when the relaxation part will come…
If you are bored, be sure and browse through the archives and check out the project gallery tab above.
Hope you all had a great weekend!
xxoo,
Decorchick!