Over the weekend we were headed to the local outlet mall to buy me some clothes.  But somehow we did something totally out of the norm and took a little 3 hour road trip to the BIG outlet mall, with baby and all.  We literally did a u-turn on the freeway and just started driving the other way on the interstate.
But anyway, I am in DIRE need of new clothes so I don't continue to look like the housewife who never takes care of herself anymore.  But alas, I'm still going to look like that because when we got to the big outlet mall I saw this…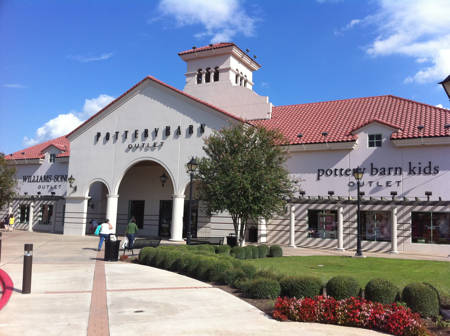 Oh my.  I had no idea there was a Pottery Barn outlet there.  I didn't even know there were real Pottery Barn outlet stores. It's a very good thing it's 3 hours away.
The place is HUGE and the prices are amazing.  I am still dreaming about the day I go back with lots of money saved.
I'll show you a few pictures of the inside, but just a warning most of them are really crappy because they are from my cell phone.
Here are rows and rows of gorgeous sofas.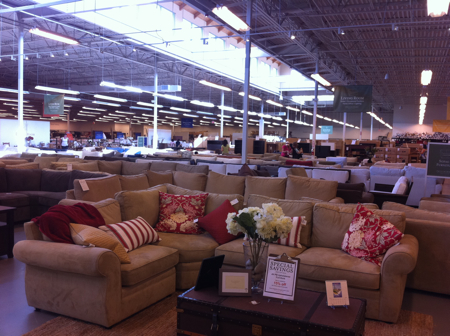 Pretty Fall things…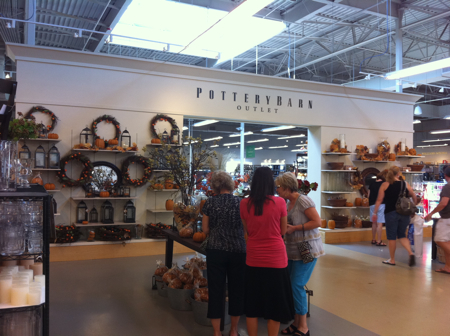 It's hard to tell in the following picture, but this was a section of a lot of the West Elm lacquer boxes that are so hot right now.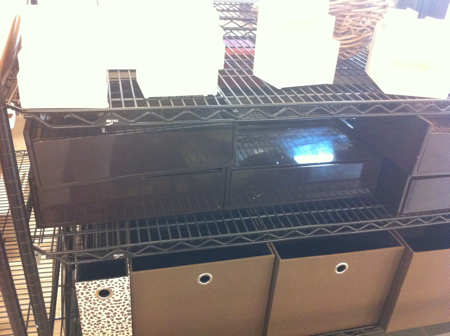 There was a lot of West Elm furniture and accessories too.
There were a TON of more things that I didn't get to photograph because I didn't have the good camera on me.  There were chairs galore, lots of lighting fixtures, rugs, accessories, basically anything Pottery Barn sells it was there.  I seriously could not get over the prices.  They had tons of lamps that were only about $50.  That's a steal considering a lot of PB lamps are $150 and over.
Oh, so you want to see what came home with me instead of new clothes? :)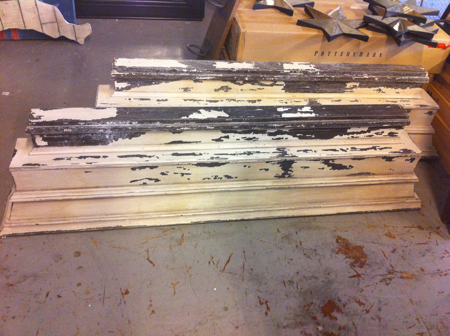 Yep, that is PB's "decorative ledge" that sells for $350.  It's really a massive fake mantel and that's what I'm using it as.  How much did we get it for?  $150 smackeroos!  Now that is not cheap by any means, but it is Pottery Barn after all, AND it's beautiful. I've never even owned anything from PB before.  I feel so ritzy! Haha.  But seriously, I thought about buying this all day.  And it even took going inside the store 3 times to "think" about it and to justify spending that much.  On the 3rd visit inside it was late and little girl was done for the day.  So I said "let's just go."  And we did.  We drove off and were headed to make the 3 hour journey back home.  About a mile down the freeway my husband said "are you SURE you don't want to get the mantel?"  Ha, and you know the ending to that story!
And this is where it's going to live in the house…
I know it looks like poo in that picture, but trust me, it's good.  Come back tomorrow so you can see my new mantel decorated!  It is well worth me having to look frumpy a few more weeks.  :)
Do you have a Pottery Barn outlet near you?  I looked them up when I got home and there are only 10 in the country!  I feel so blessed to live in Texas. :)
xxoo,
Decorchick!