I had a few rosette flowers left over from when I put them on our lamps in the master bedroom.  I thought I would put them to good use and make a wreath!  For the tutorial on how to make these easy and lovely things, click here.
First, I started out with a small foam wreath from the dollar store.  Then I cut a few strips of burlap and started wrapping it around and hot glued as I went.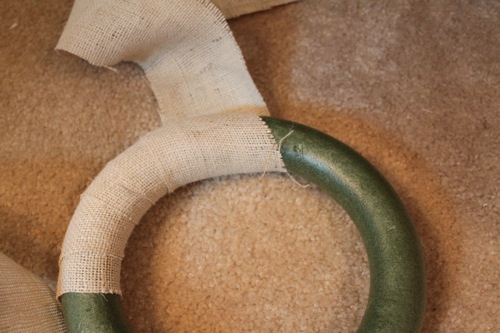 Once it's wrapped this is what it looks like.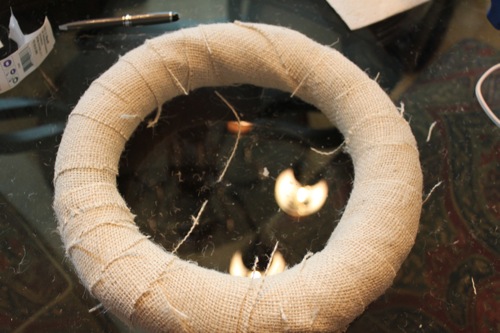 Burlap is so messy! Ughh!
Then I went ahead and glued on my ribbon that I was using to hang it with.  This made it easier so the ribbon would be hidden once I started to add the rosettes.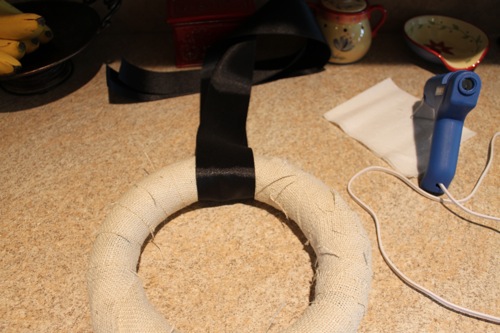 Then I just glued on my rosette flowers.  This really couldn't have been any easier.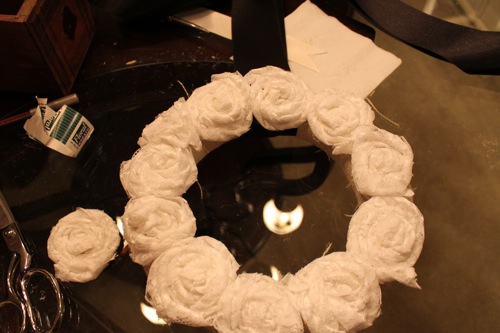 I tied a bow, added a dab of hot glue to the back of that and ran quickly to my mirror where I was hanging it…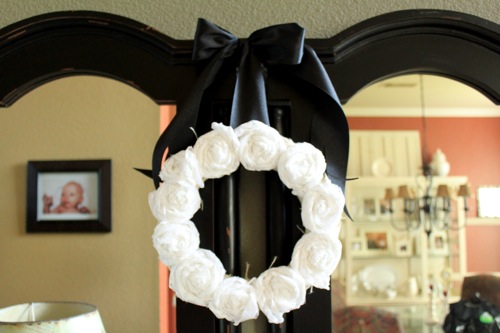 Cute eh?
Here's a close-up..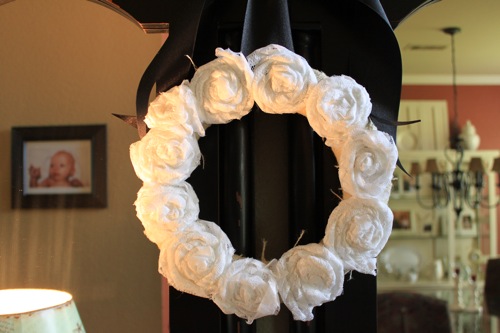 And here is a view of my entry table with it hanging on the double mirrors.  The double mirror idea was my hubby's.  Isn't he clever?  We bought two of the same mirrors at Homegoods and hung them side by side.  Genius he is…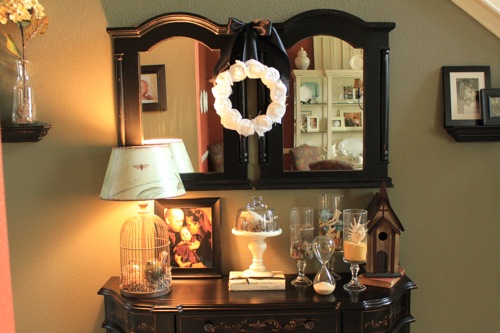 Isn't that lamp cool??  It's a birdcage lamp.  I'll have to show a close-up one day.  My hubs also bought that for me at Cracker Barrel one day.  I am one lucky gal!
Hope you like the wreath!  It was SO easy!  :)
xxoo,
Decorchick!