Remember when I wrote a few weeks ago about my thoughts on Pinterest? Well, I really tried to not go overboard for Ellie's 1st birthday party and I think I succeeded! I had a vision of a plethora of different things for a theme, so I'm calling hers a vintage shabby chic ballerina tutu and pink party. How's that? While not going overboard, the dessert table was still very pretty I thought.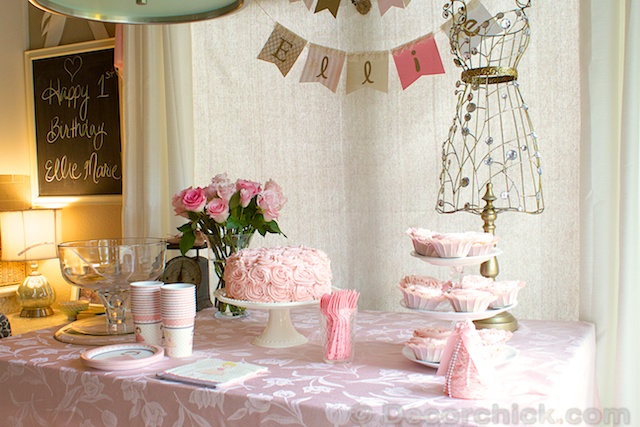 The rosette cake though–that would make a toilet look pretty if it was sitting on top of one. It's that pretty.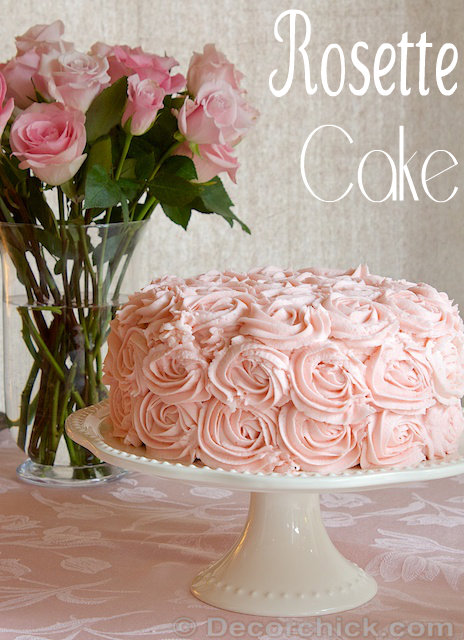 I didn't buy much at all for the party as far as decorations go. The tablecloth is my moms. And I didn't go all out and make a ton of different desserts or sweet treats like I was tempted to do. We just stuck with the cake and cupcakes. I made the cupcake stand with white dollar store plates and dollar store candlesticks and hot glued it.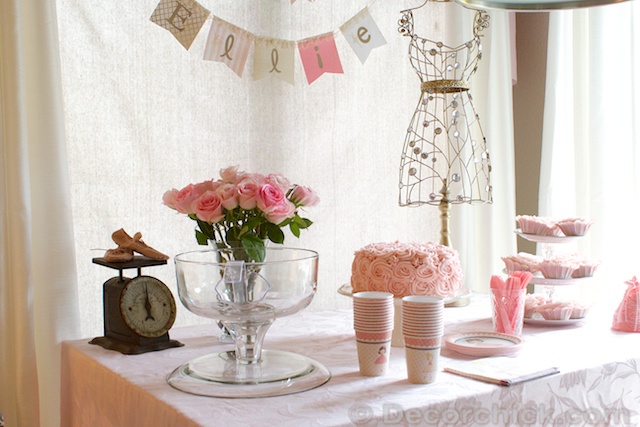 I brought the dress form down from her nursery, and also the vintage scale and I set Emma's ballerina slippers that she doesn't use anymore on it.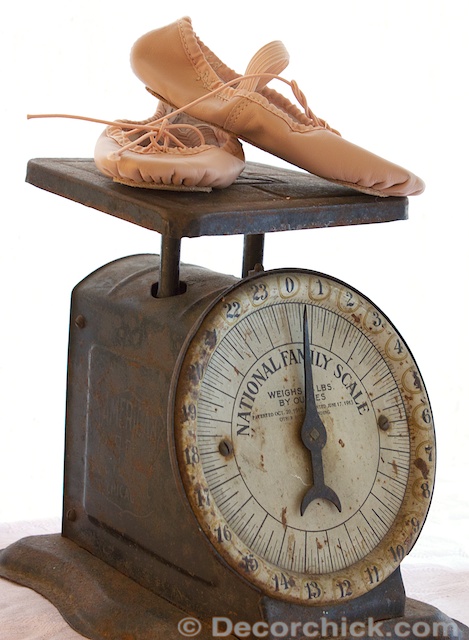 I did buy a drop cloth for $9 at Home Depot and hung it up against the windows so I could have a backdrop for the party instead of getting terrible pictures since the breakfast room is essentially all windows. It worked great!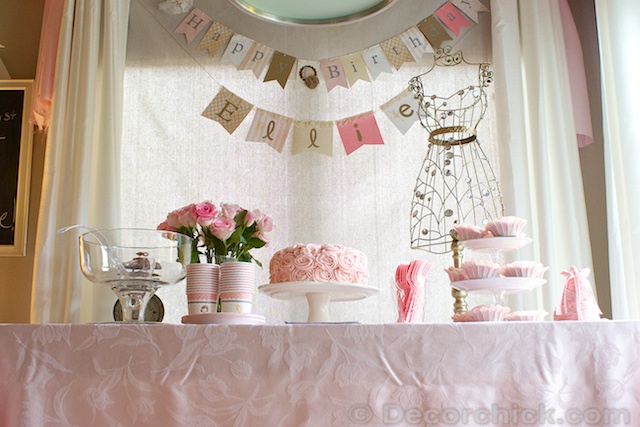 I ordered the banner from Rockalilies on Etsy and it's one of my favorite things about the party. The banner is SO pretty and detailed I just love it. And since the "Ellie" banner is separate I'll be able to use that to hang in her room somewhere.
And that dang chandelier couldn't have been more in the way so it made photos very difficult. I know, tough times.
Oh and the punch bowl is empty in those pics but we did serve punch I promise.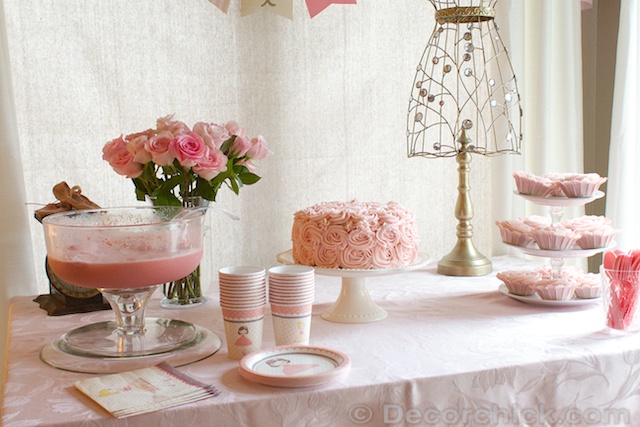 It was just a simple ginger ale and raspberry sherbert punch.
I ordered the ballerina plates, cups and napkins from Birthdayexpress.com.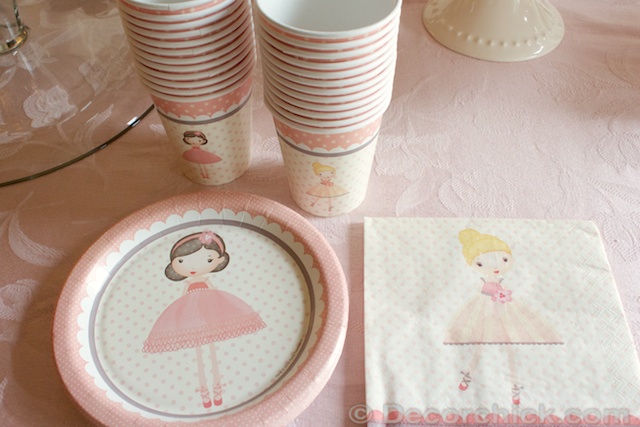 So cute!
For the birthday girl herself, well she had a hay day eating her cupcake. And no, my mom didn't make her own smash cake. See, we did good! :)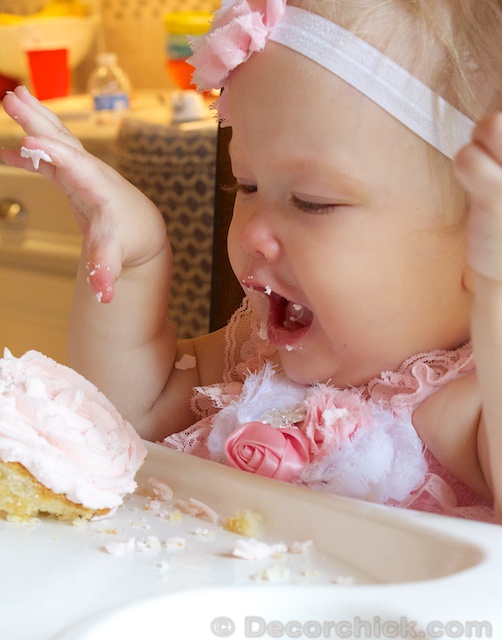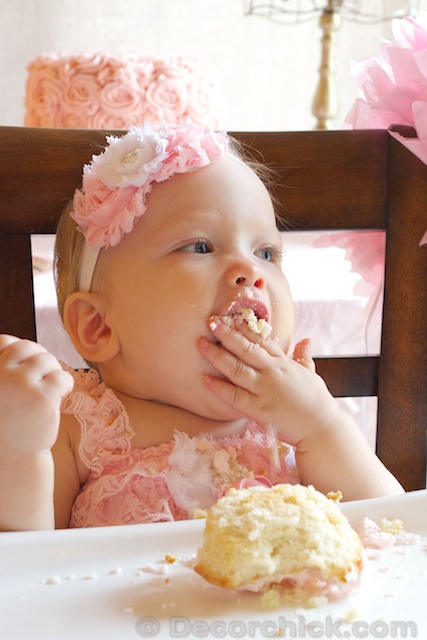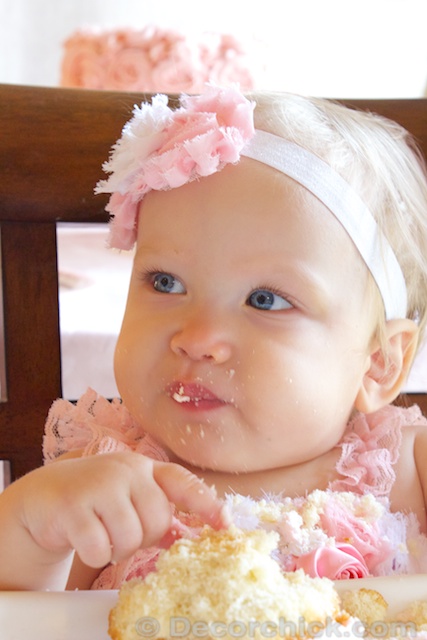 Then a few weeks ago we had Gabby take some photos of the girls for their 1 year old and 4 year old shots. Here are a few of Ellie.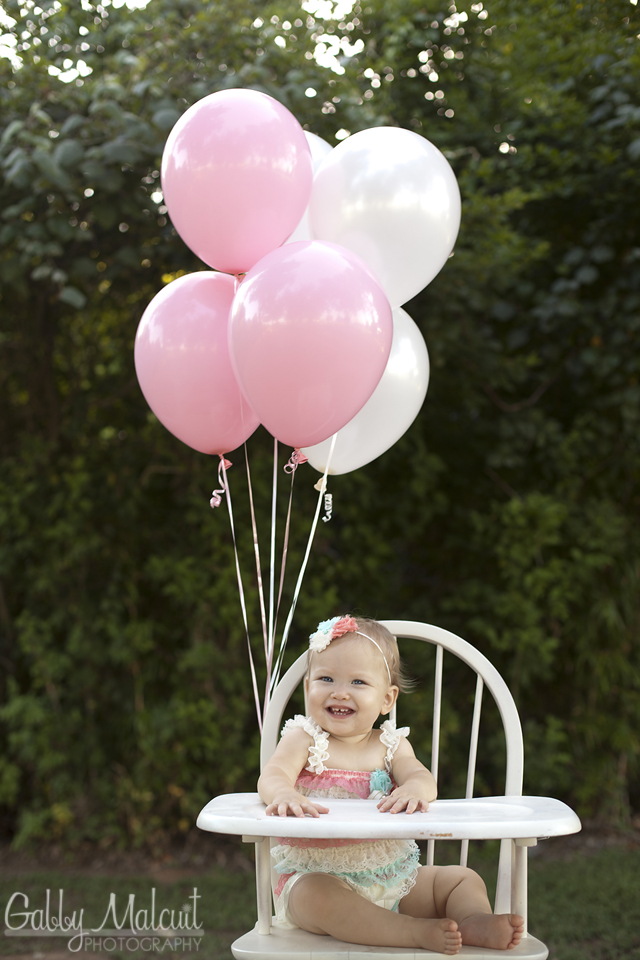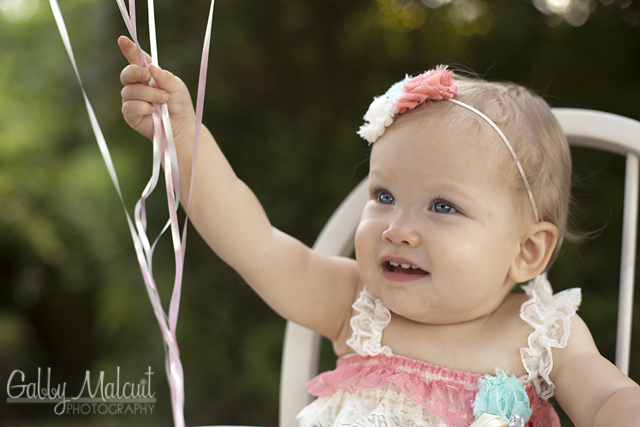 So stinkin' cute.
And I can't resist showing you both of them. Forgive me.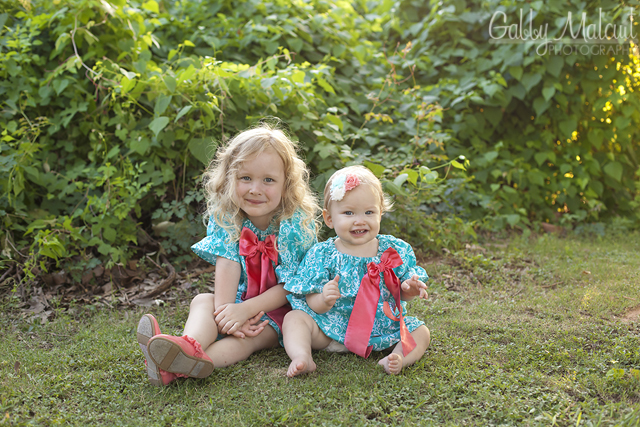 Okay, now back to my multi-themed party…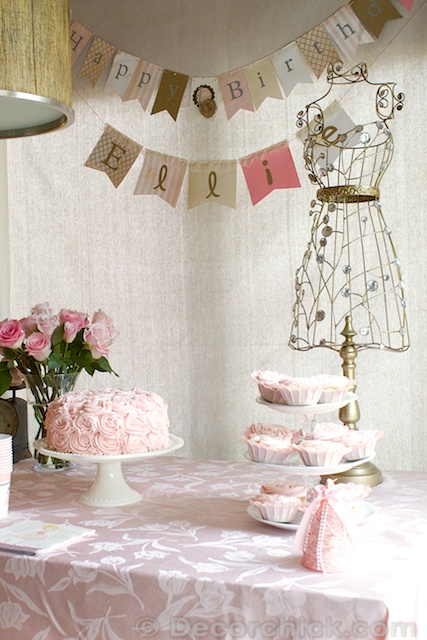 It went great and I was happy for not doing too much, but just enough. We did serve dinner and kept that as simple and cheap as possible too. We had a BBQ baked potato bar. I baked a ton of potatoes, put a brisket in the crockpot with a jar of BBQ sauce on top and let that cook all day, then we chopped it up and put that on top of the potatoes along with the regular potato fixin's. And I heated up a can of ranch style beans and called it a day. Ballerinas totally eat BBQ baked potatoes and beans right?
So that was that. And now I get to do it all over again in about a week for Emma. Although I am highly against combined birthdays for little kids (I think because my mom always and still does make it a point to celebrate our birthdays on our actual birth-day), I'm beginning to think it might not be such a bad idea after all. Ha!
And I guess consider this post the 12 month baby update. Sniffles. Time for another? Well I'm not so sure about me, but I am a new Aunt as of yesterday to a sweet little baby girl. Congratulations to my brother and sister-in-law. :-)
So are you proud I didn't get too pinteresty for the party? I am, even though it sure as heck doesn't mean I was any less tired!
xxoo,
Decorchick!
Let's Connect!