Hi all! I get to share some of my favorite things with you all today, courtesy of Melissa from 320 Sycamore's ever popular My Favorite Things Party! I love sharing things I love at any time of the year, but I don't talk about makeup and clothes here that often. And since I am a girl, I do love those things. I love a lot of things actually. It was hard narrowing down my top 10! If you are coming from Infarrantly Creative, welcome! I'm so glad you are here to see what I found intriguing this past year.  :)
And now presenting my top 10 favorite things from 2013 in no particular order…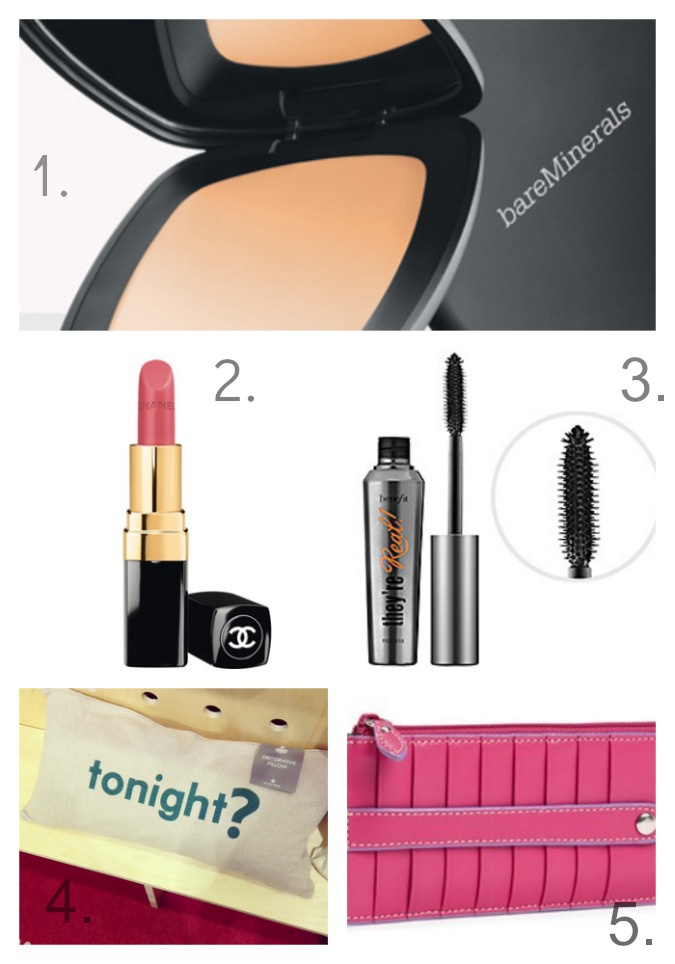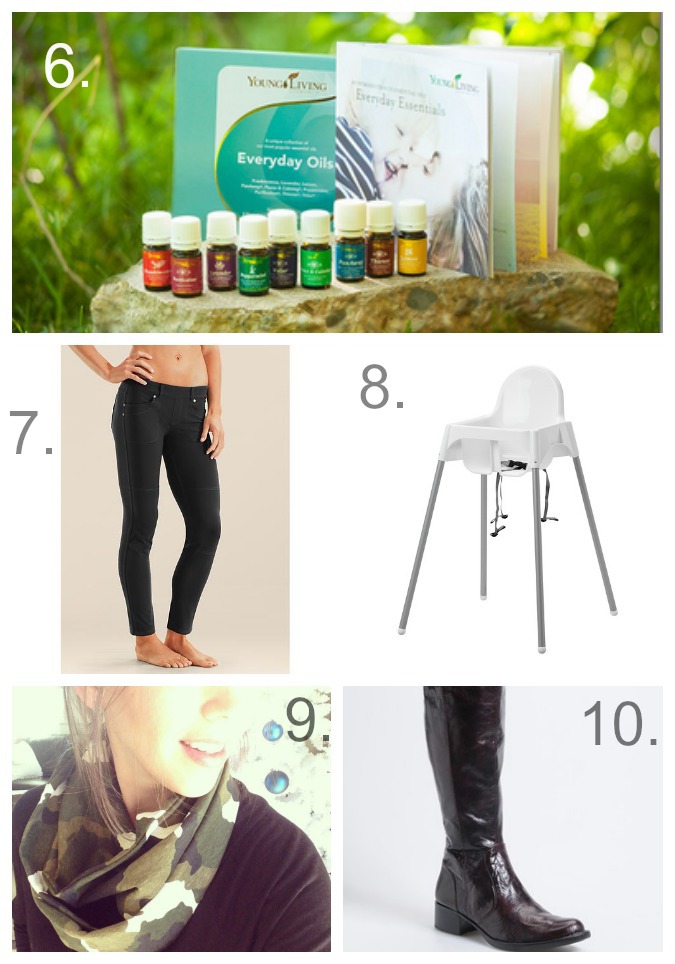 1. Bare Minerals Ready Foundation – I love trying new foundations all the time, even when I have one I like, but I haven't veered off too far from this one. Love it! And just an fyi, you might need to go a few shades darker with this one. I had to, but don't let the color in the pan scare you because it may look too dark. For whatever reason, this runs light. I usually wear a light or medium beige in the loose foundation of theirs, and in the Ready foundation I wear a Medium Tan. Big difference!
2. Chanel lipstick – I'll just come out and say it. I love luxury brand items. I do. I do a lot of research before purchasing anything EVER, and everyone says Chanel is one of the best around, and I have to agree. The pigment is amazing and you barely have to swipe it on your lips for the color to go on. Plus you just feel pretty when you put on Chanel. :) I currently have their Rouge Allure lipstick in #134 Audacieuse, and one of their Rouge Coco Shines in #88 Esprit. Love them both!
3. They're Real Mascara by Benefit – Amazing stuff. Can be hard to take off, but definitely what I think is the best mascara around. (for right now)
4. "Tonight" pillow – Saw this at Nordstrom's the other day. Cracked me up.
5. Credit Card holder – Also saw this at Nordstrom's for about $30 and thought it was pretty slick. It's nice and flat too so wouldn't take up much space in your bag. This is also good if you have a wallet that has a limited amount of card space. This one online says $38 but I could have swore it was $29 in the store…
6. Young Living Essential Oils – Yes, my friends, you read that right. I am knee deep in essential oils and they have kind of changed my life. I won't go into detail in this post today, but you can read here for more info on them. I will be doing a full post on the oils at the first of the year. All I can say is that they aren't a bunch of hogwash, and they really do work. Like, really.
7. Athleta Bettona Jeggings/Leggings – I dedicated a full post to these things. Definitely a must read.
8. Ikea high chair – It was $15 when we bought it, and I wish we had bought one sooner. It's really the perfect little high chair!
9. Camo Infinity Scarf – I ordered this from Ooh Baby Designs because I guess I was feeling spontaneous one evening, and I'm so glad I did. Emily + Camo aren't 2 things you'd normally hear together (um, remember Chanel?) but it's a fun change and something different for me, and I think camo can be stylish and cute. I can't believe I just said that.
10. Born boots – The style is called Roxie, and I loooooove them too. They aren't really brown or black so they go with everything and they are just so dang comfortable. People ask about them all the time so go get you some!
And that's a wrap for my top 10 favorite things this year. Isn't that an odd list though? Think about it….I go from a luxury brand like Chanel, then channel my inner naturalist with essential oils, and then I'm out on the gun range with my camo scarf and boots. Hmmmm. I guess that's like my house though! I love all kinds of things so I just throw them all together and make them work. :)
What's on your favorite's list this year? Be sure and see what Melissa from 320 Sycamore and Beckie from Infarrantly Creative's favorite things are next!
xxoo,
Decorchick!
P.S.-I'd love for you to vote on my La-Z-Boy room too because the contest ends Friday! Once you vote you are entered to win a huge prize from LZB too so it's win-win. :) Thank you!!