Welcome!
I'm so glad you're here! I'm Emily, a homemaker and home decor/DIY blogger. I love decorating, DIY projects, any kind of molding and strong coffee. I hope you enjoy browsing around here, and I hope you'll feel empowered to create all things beautiful in your own home after you visit my site. Read More…
Recent Posts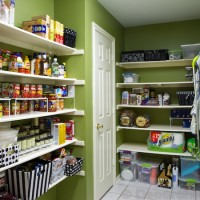 Fri, 18 Apr 2014 By Decorchick! 160 Comments
We've had lots of fun things happening around here lately, and one of them being my mom's new pretty green pantry! I've said it time and time again, but paint makes the world of difference! I SO wish we had that ROOM for our pantry. … Read More...