When I went to the thrift store recently, I stumbled upon 2 of these great rush chairs.  And for $5 each!!  They were in great condition and solid construction too.  The rushing could stand to be redone as it's a little worn, but I have NO clue how to do that, and this isn't the type of chair where you can take the seat off to reupholster.  So anywho, I'm just fine with how it is!
Here is the chair before.  I do have another chair identical to this, but it has a water stain ring on the seating part, so I need to figure out something with that.  Maybe stain it.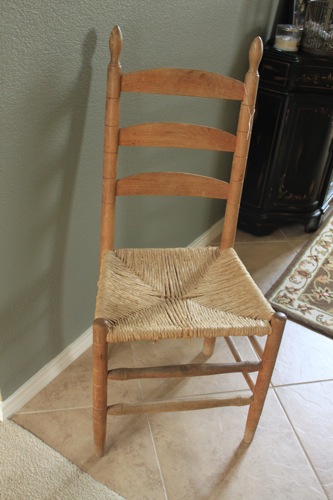 Then I wrapped the seat up with a trash bag and started painting with Heirloom White.  I did spray a coat of polycrylic first before the paint.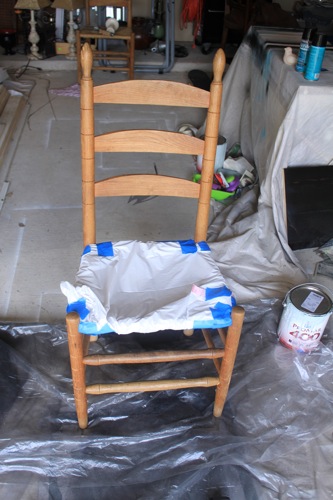 Wow, what a messy garage.  I need a work shed for painting, and another to house all my thrifty finds.  It would be cool to actually use the garage for our cars.
Here she is all painted white.  I totally should have primed first because it took several coats.  I don't know why I didn't.  Probably because I'm impatient.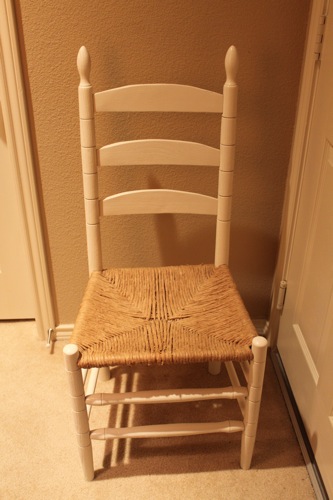 And here she is living in our new master bedroom!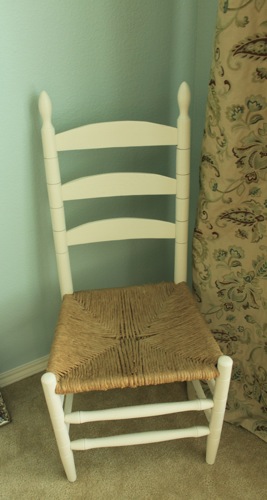 She makes me smile.  :)
I hope I'm able to find some more thrifty treasures this week.  Last week was a flop!
*Please click here to see the parties I will be linking to and you can join the fun too!
xxoo,
Decorchick!