Wow, what a crazy 4 years it's been since I began blogging on this exact date, 4 years ago. Never thought I'd still be doing it, still redoing our house, and still chatting with you all behind my computer every day. But I love it. :)
If you are new around here, I'm so glad to have you! And if you are a faithful follower for 4 years now, then bless you. I DO actually remember all of you, and "know" the regular commenters. It really brings a smile to my face when I see your comments come through.
And now that it's almost summer (umm how did that happen?!), I am really looking forward to it. We have a vacation planned, trips on the horizon, birthday parties like wild in the summer, and home updates just waiting to be done. Oh, not to mention we have a pre-k graduate as of today. Again, how did that happen? Sigh.
Anyway, I am looking forward to a slower paced summer, and enjoying family time and gearing up for Fall. For my regular readers out there, yea, I don't talk about decorating every day and don't have a new project to share each week. I still feel like I'm recovering from Emma's room makeover! Haha. Heck, I really haven't even crafted much or made many new things because I just don't need them. I don't need them for blog content. I don't have the space to store it all! It's really just more clutter to add to the house that I don't want, and I am really trying to only add pieces around here that I truly love and will love for a long time. It gets exhausting making something new each holiday. Can I get an Amen?
But I hope that what I do share you enjoy, and just putting it out there again, that yes, I am still going to talk about essential oils because well, they are awesome. And everyone should try them out in their lifetime. If you don't want to read or hear about essential oils, then you can just skip that post right? ;)
And just for giggles, if you remember, our living room used to look like this back when we moved in…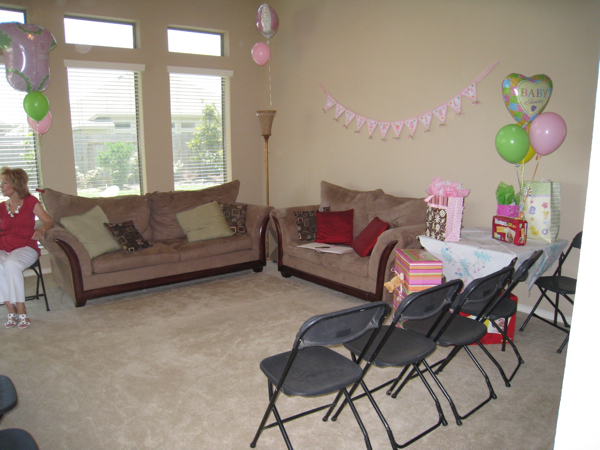 And now looks like this through its many transformations.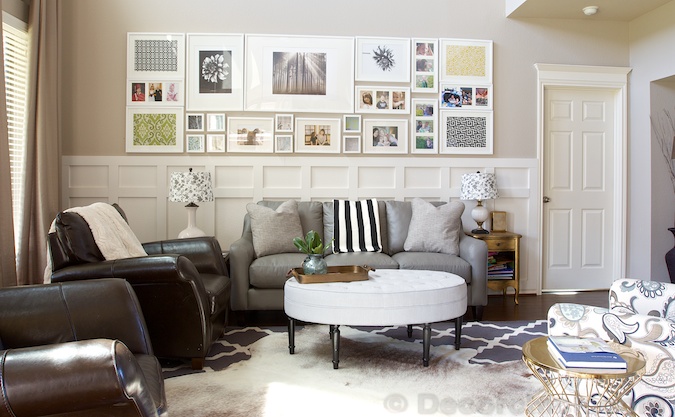 See, you don't want to miss any of that now do you?
Don't forget to check out my home tour tab, visit the project gallery tab, and my essential oil tab for more goodness.
And here's to another 4 (and more!) great years! Thank you for all of your support I truly appreciate every single one of you!!
xxoo,
Decorchick!