Hi everyone, hope you had a great weekend!  I haven't shared any prego photos in a while, so that's what I'm doing today.  I'm feeling great, some days totally exhausted though and can't wait for nap time, and others I want to start all kinds of new projects. But most days naps win.  :)  I wish I was sleeping better though but my nonstop bladder and vivid crazy dreams are to blame.
Anywho, I took my daughter to Alabama last week to visit family and had a great time. I'm officially 31 weeks now, but in these pics I was 30 weeks.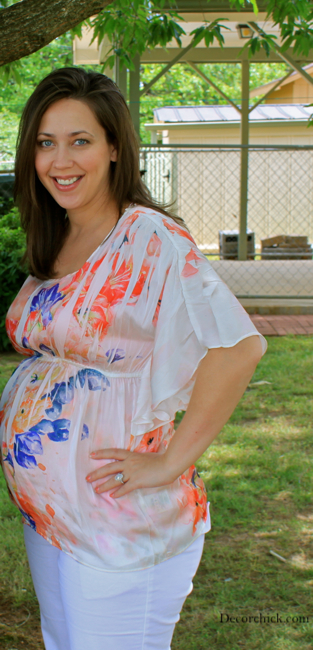 And yes I'm mean and had to crop this picture so it was just me.  But here's the original photo so you can see my beautiful pregnant cousin too.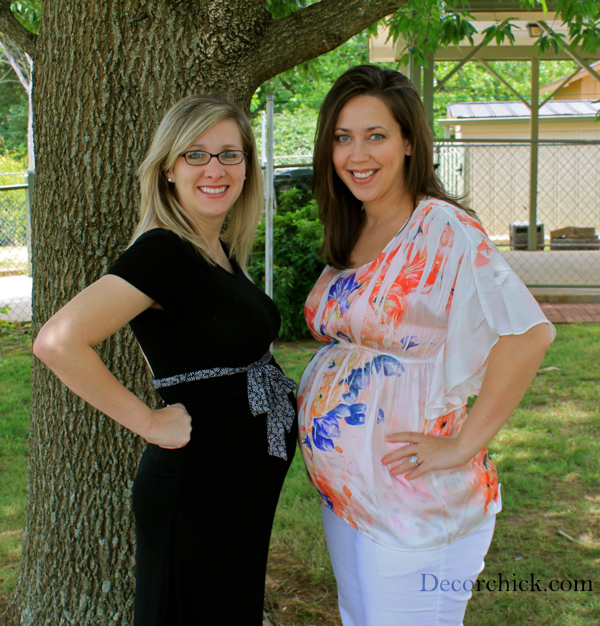 Here she was 25 1/2 weeks.  And skinny.  And it's not fair.  Even if I ate carrots every single day and that's all I ate, I still would not be a skinny pregnant person.  That's just the way God made me so in the meantime I eat way more than just carrots every day. :)
Oh hey, look who it is!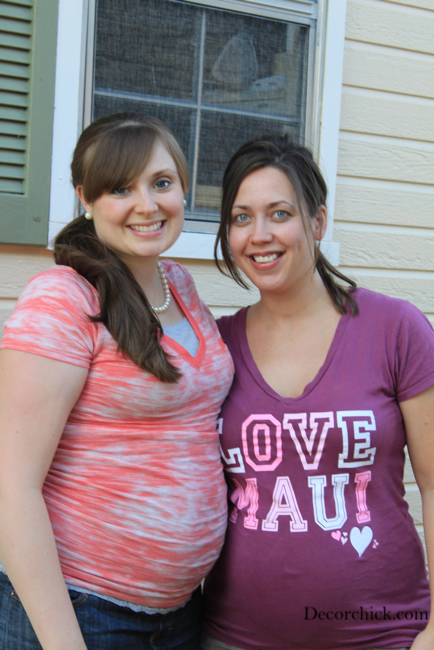 Yep, that's Myra from My Blessed Life, my blogging BFF (who also is pregnant and due just 1 1/2 weeks behind me!).  We were able to hang out a few days while I was there and it was SO good to see her and let our kids play together.  Keep in mind we never have hung out in person before, but we talk to each other just about every day. But it was just like we did hang out every day when we saw each other.  Love her bunches.
The third trimester has been interesting to say the least.  I haven't been emotional or had raging hormones this entire time, up until now.  And some days it isn't pretty if I'm being honest.  My poor husband.  That's all I can say.  But at least while in Alabama my Grandma did have this treat waiting for me when we got there.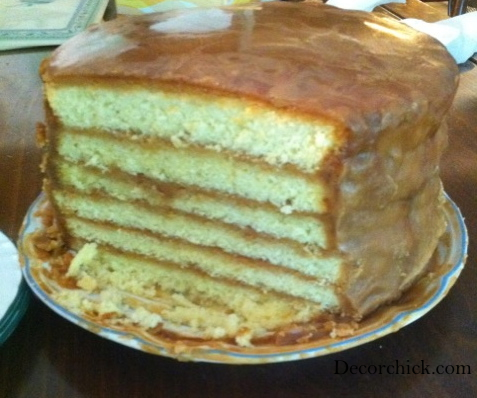 Yep, the famous caramel cake.  It is seriously the best thing ever.  I ate a piece every night with a glass of milk.  And I'm sure that will be apparent at my next doctor's appointment this week.
Speaking of Grandma, here's the pretty lady herself with me and her great-granddaughter.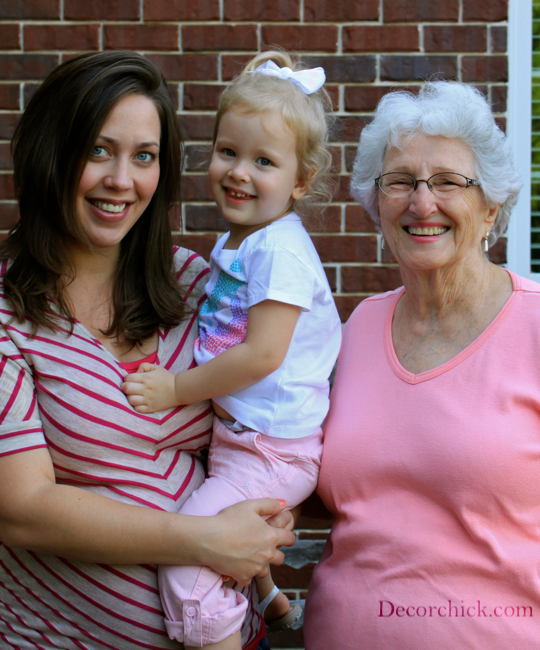 Love them!
So that's it. Just 9 more weeks to go!! I think I'm in denial about it too. I still haven't caved and found out the sex of the baby, but I did have a weird dream the other night that it was a boy.  But a very pretty boy with bright blue eyes, and that's all I kept saying is that "he's so pretty." Haha. Weird pregnancy dreams for sure.
xxoo,
Decorchick!
__________________________________________________________________
Also find me on Facebook, Twitter, Pinterest, Google+, and RSS.