*This giveaway is now closed*
Happy Valentine's Day!  I'm so excited about this giveaway on this special day.  You all know how much I love Modern Bird Studios right? Remember the awesome piece of art they created for us a while back?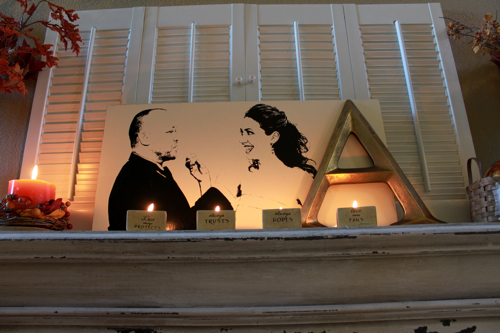 Well I was really excited whenever I heard Gregg and Megan were launching another venture, and this one is for kids!  So say hello to ModTots!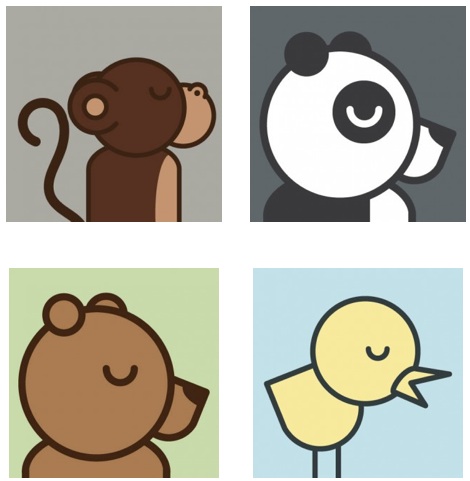 Aren't those animals great?!  It's modern art for kiddos, but also pleasing to adults.
Each ModTots design starts as an original illustration by artist, Gregg Deal, and is created with a combination of digital, hand, and painting processes on an Oak composite.  Each piece is handmade, one at a time, with love and consideration going into every one. They are available in different sizes, starting at 6 x 6, and there are several different background colors to choose from.
They currently have animals and robots, and monsters and dinosaurs are coming soon!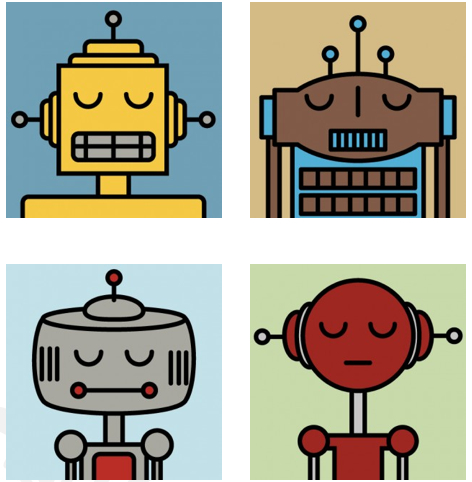 All you have to do is choose which animal or robot you want, then you get to pick the background color.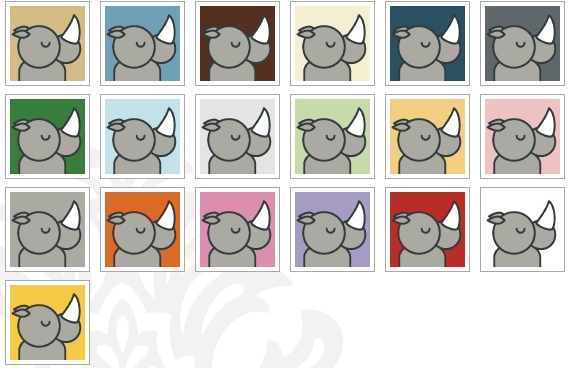 And as if Gregg and Megan weren't cool enough, you can also have exclusive naming rights if you are the first purchaser of one of their pieces.  If you notice, there isn't a name on some of the animals and robots right now. If you purchase one of those unnamed pieces, they will allow you to name the art after your child, and you can provide them with a few sentences to describe your child to help create the personality of the piece. And if you have a blog, they will include a link in the description. Love that!
And they were so awesome and let me choose a few for my daughter's room. I had a hard time deciding which ones to get, but decided to go with Jude the Monkey and Sage the Bird.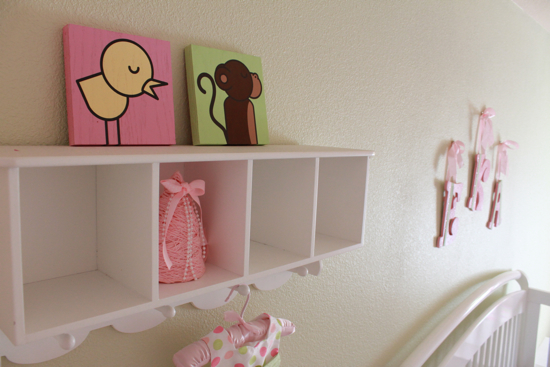 Oh my gosh do those not look perfect in her room or what?? I just love them!  I will definitely be getting a 3rd mate to go with them. :)
Gregg and Megan are offering a lucky reader a $100 gift certificate to ModTots! To enter:
1. Visit ModTots and let us know which adorable animal or robot is your favorite;
Additional entries:
2. Follow ModTots on Twitter and leave a comment that you did;
3. Like ModTots on Facebook and leave a comment that you did;
4. Follow my blog and leave a comment that you are;
5. Tweet or Facebook about this giveaway with a link back to this post. Please include @mod_tots in your tweet. Come back here and leave a comment that you did either of those.
Giveaway open to U.S. and Canada residents only. I'll run this giveaway until Saturday, February 19, 2011.
ALSO:
ModTots is also offering Decorchick readers a 10% discount from now until February 26th. Just enter the code DECORCHICK at checkout and your discount will be applied.
*This giveaway is now closed*
Good luck everyone!
xxoo,
Decorchick!